ME THE TIGER
VILE ELECTRODES
Stockholm, 26 March 2016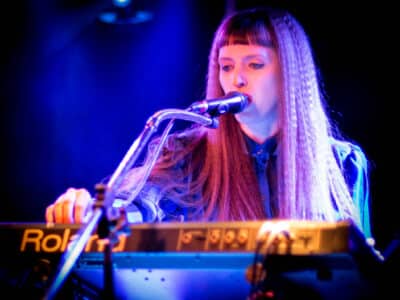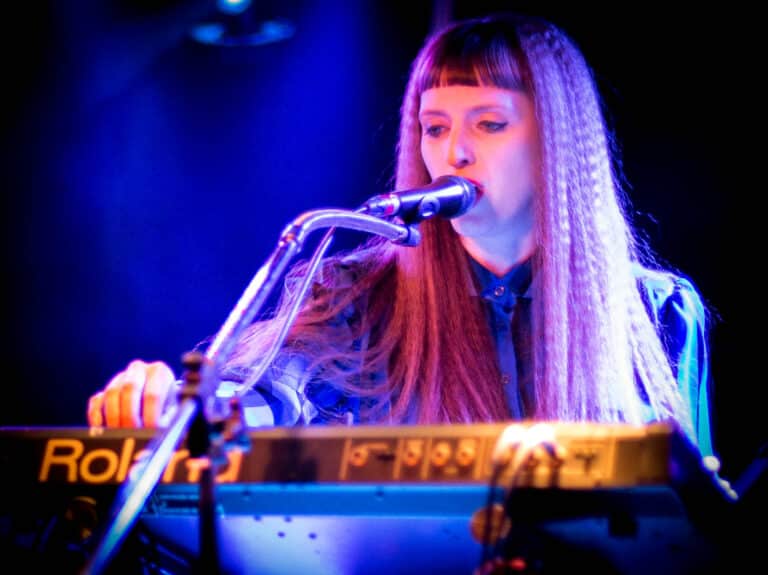 The end of winter doesn't bring every Swede out of hibernation, but those who gathered at Stockholm's Nalen club on Saturday night got an early electronic Easter egg: Vile Electrodes, Britain's best synth act, were in town with enough equipment to tip over the national grid. Lights must have been flickering across the Öresund Bridge as Swan and Neon wired it up, leaving Danes to wonder which band had carried a studio-load of analogue gear to their Northern neighbour for a live show.
This is the way with Vile Electrodes. Unlike most synth duos, which tour with Macbooks and USB keyboards, the Viles still like plugging bits of kit together and letting electricity flow through circuits. Poor Keith Emerson never had a chance to see them, before the Curse of 2016 overloaded his final fuse, but their stage set-up is the spiritual descendant of the keyboard fortress that surrounded him on stage.
The air outside the venue was chilly, but the atmosphere inside was fired up with classic Vile Electrodes material. "Captive in Symmetry," "Empire of Wolves" and "Proximity" were all present and correct. At the end, a call came for "Tore Myself to Pieces," which got its own industrial dance from the Techno Viking's younger brother. If every person who was at the show starts their own poptronica band, then Sweden will need to import a lot more equipment and start up more power stations.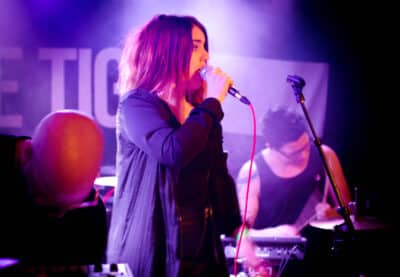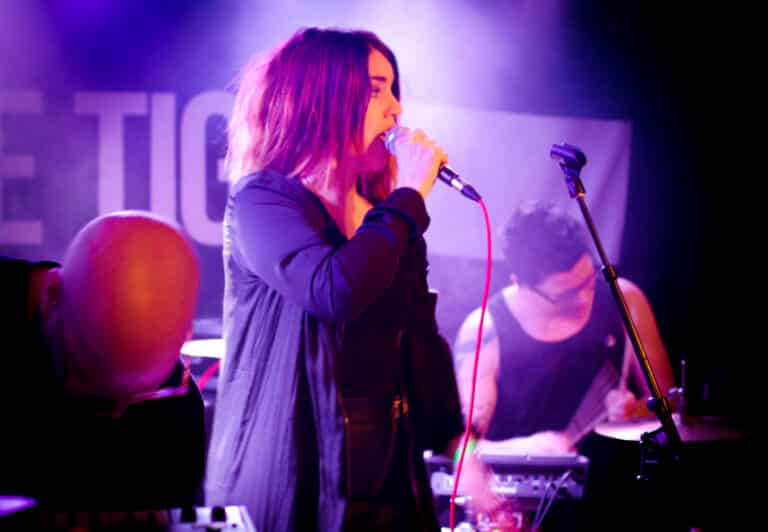 The Viles were followed by Falun's finest export, Me the Tiger. The trio are consistently impressive on stage, exploding with energy while kicking out classy pop like "As We Really Are" and "What Promises Are Worth" from their Vitriolic album. It was infectious: Tobias Andersson ended up in the crowd with his guitar and Jonas Martinsson had to set up a hi-hat for audience participation, while the enthusiastic crowd sang along with vocalist Gabriella Åström. It was a basement club on Easter weekend, but they unleashed enough force to fill a stadium at the height of the summer festival season.
There were many in Sweden who used the weekend to sweep the cobwebs from their summer residences. Those who came to see this show had the cobwebs blown out from their brains.