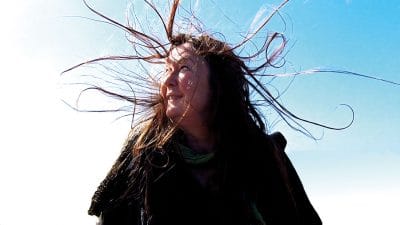 Anna Öberg is back with a new solo album.
Varelser inuti [EN: Creatures Inside] is the third release from the Swedish songstress and former Ladomir member. It is also a magical take on pop from the north.
The opening song, "Idiot," has the bounce and melodic stylings of early Page or even Men Without Hats. With the distilled joy of 80s synthpop, it signals a shift from the darker sounds of Öberg's last album, Vafan har jag gjort! [EN: What the Fuck Have I Done?].
It is followed by "Tystnaden" [EN: "The Silence"], which soars with pulsing synths and ethereal vocals, held to the Earth by metallic percussion. These form the sonic palette for the rest of the album, which explores diverse styles recognisable from your record collection.
"Avdrubbad" [EN: "Blunted"] channels the spirit of Depeche Mode's "The Landscape Is Changing." With drums set to stun, and the clang of metal borrowing from industrial music, the instrumentation sets up a solid framework for Öberg's vocals.
"En kropp" [EN: "A Body"] starts with the sounds of factory, which dissolve into an EBM-style groove. The plink-plonk synth sounds of DAF's "Goldenes Spielzeug" make an appearance, but the track doesn't fit into the old school template of shouty men. With producer Charles Storm at the helm, Öberg has steered an unpredictable course between the industrial and pastoral.
Elsewhere, the album offers electro shoegaze ("Handen eller hjärtat" [EN: "The Hand or the Heart"]), drama ("Skorna star kvar" [EN: "The Shoes Remain"]), and world music influences ("Jag ritar" [EN: "I draw"]). It's a fine outing from Öberg and a fitting relaunch for the Xenophone label.