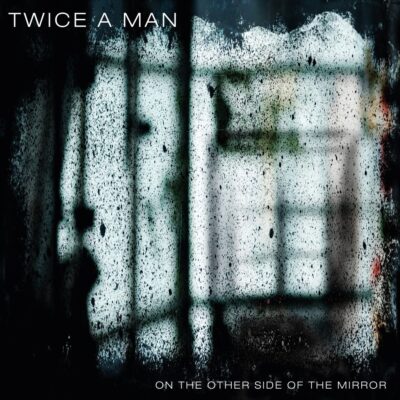 Twice a Man are not only one of Sweden's first electronic acts; they are also one of the few bands that has bridged the gaps between New Wave, progressive rock and experimental music.
Founded as Cosmic Overdose by Dan Söderqvist and Karl Gasleben, the story goes that the band were asked to choose a less hippie-sounding name before opening for New Order. The promoter provided a list of suggested names, and they kept the one they chose for the show.
Their first releases as Twice a Man, Music for Girls (1982) and The Sound of a Goat in a Room (1983), fit neatly into a post-punk aesthetic. Songs like "Russian Tractors" incorporated found sound and synthetic drums, while "Goat III" floated in space like the love child of Gillian Gilbert and Steve Hillage. Twice a Man's sound was sophisticated and adventurous, which secured their place as one of Sweden's most influential electronic artists.
Fast forward twenty or so albums, jumping over excursions into music for theater and dancefloors, and we find the band On the Other Side of the Mirror. With Jocke Söderqvist joining the core duo, as he has for the past few releases, Twice a Man have found their optimal formation.
Dan Söderqvist's vocals on "Breath" are instantly recognisable, but with a Cohen-esque purr as he recites his lines. The opening track is robust and spiked with majestic synths that signal the band's intentions. It pays to spend time on sound design, and the mix is full of carefully wrought textures.
The craftsmanship continues on "Fireflies." A diversion into a night garden, the song finds Söderqvist being carried along by waves of rhythm and detuned oscillators.
There are hints of psychedelia in "Rain of Shame," but we are also in the presence of a force. It is a widescreen, high resolution view of the power of behind every false self. The title could be a reference to the dynamics of social media or a weather forecast for the disordered soul.
The energy mounts even more for "Naked," which makes use of found sound and a heavy bass line; relaxing only momentarily before the tension returns. This is an album that is fully charged and optimised for 2020.
"Modern World" closes the album with the enquiry, "Are we raindrops in a desert field?" In these times of confinement and chaos, it is a fair question.