Carter Tutti Void have lifted the veil on the first video from their third album, Triumvirate.
"t3.4" combines the funky alternative bass style from Chris & Cosey's "Jink Jive" or "Coolicon" with Nik Void's drawn guitar in an epic rhythmic cocktail.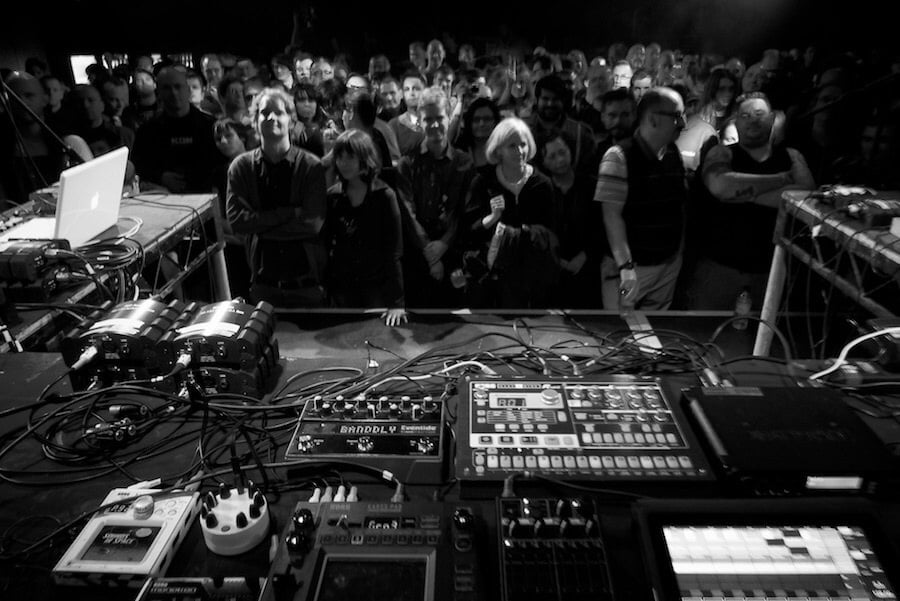 We first saw CTV at the Mute Short Circuit Festival in 2011 (Ed: There we are, in Chris' stage picture). Pity the sorry souls who couldn't get into the room to watch the recording of the first CTV collaboration because they were too busy trying to track down members of Depeche Mode; but at least they could buy Transverse as a document of what they missed.
The combination of Chris Carter, Cosey Fanni Tutti and Nik Void continued in the studio with f(X) in 2015. Their artistic bond relationship bonds had grown from their first outing at the Roundhouse.
The CTV project now comes to its conclusion with the power of the trinity: three musicians; three words; three albums. Triumvirate is released by Conspiracy International on 30 August 2019.