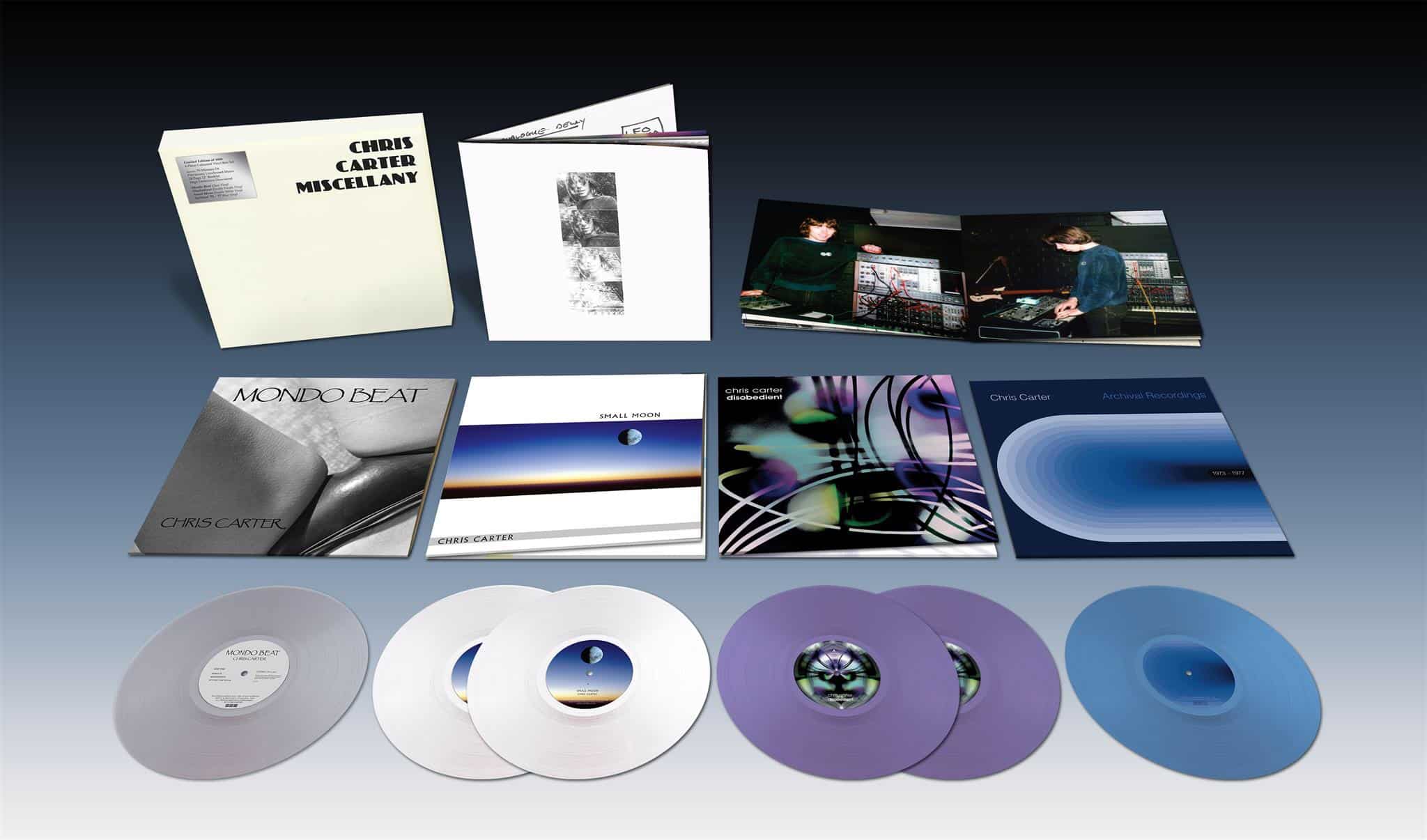 Chris Carter has been called a "wrecker of civilisation," but he is also responsible for some of the most romantic electronic music ever made.
From that description, Chris & Cosey fans might immediately think of "October Love Song" or "Walking through Heaven," but Carter's solo instrumental work also fits the bill. "Moonlight," one of the tracks from his solo album, Mondo Beat, is one of the most heart-pulling songs ever made using voltage controlled oscillators.
For softies of a certain age, Mondo Beat is on re-release as part of a new box set from Mute. Miscellany collects four albums of music from Carter's solo repetoire (although, curiously, not 1980's The Space Between), including Disobedient, Small Moon, and a compilation of unheard tracks from the archives, including "Variables" (below).
The last of these will be of particular interest to fans and collectors, as it excavates material recorded between 1973 and 1977 – the point at which the Gristle started to throb in earnest.
The package comes in two flavours: a six-record vinyl set and a four CD edition. It is released on 7 December 2018 via Mute.