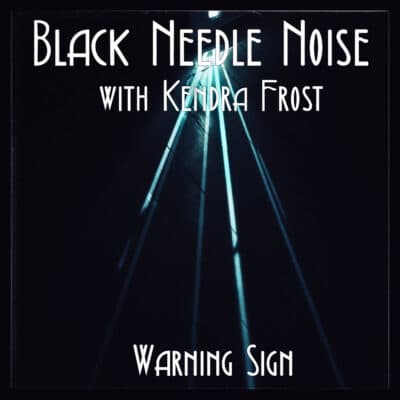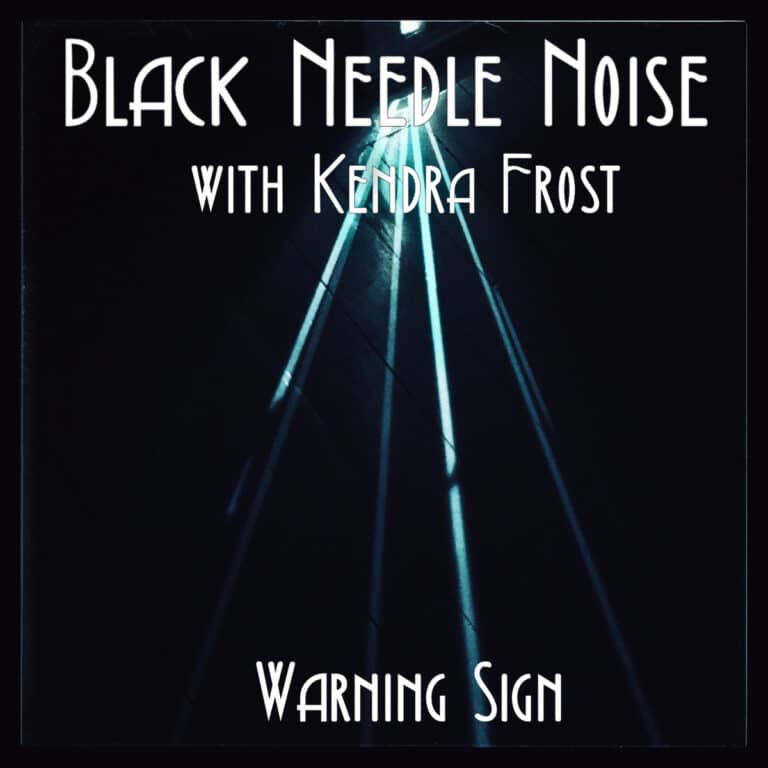 John Fryer's Black Needle Noise project has picked out many of the best singers from a number of different scenes. The legendary producer and songsmith, who is best known as one-half of This Mortal Coil's permanent line-up and for his studio work with Depeche Mode, MARRS, Clan of Xymox and others, has been on a tear, working up new songs with spirit, space and sensuality. Featured vocalists and lyricists for BNN have included Jarboe, Elena Alice Fossi and Attasalina, who have impressed Fryer's songs with new shades of feeling.
BNN's latest offering is "Warning Sign," featuring Kendra Frost. The London-based singer is normally found with a bass guitar in hand, alongside fellow bassist Ayşe Hassan (also of Savages), in Kite Base. We spotted the duo warming up for Hannah Peel at an intimate show last year, but it was their video for a cover of Nine Inch Nails' "Something I Can Never Have" that brought them to Fryer's attention.
Fryer produced the NIN original, and when he got wind of Kite Base's version he was taken by Frost's treatment of the vocals. An invitation to work on a BNN track followed, and the resulting transmission from Fryer's studio is a mighty signal from the North. The stylisation of This Mortal Coil is the resonance of Fryer's soul, and it continues to flow into BNN: "Warning Sign" combines the lightest synthetic filaments with flying shards of guitar and depleted uranium beats. The sonic alchemist that he is, Fryer seamlessly blends ecstacy and agony, holding them together with a touch of reverb.
Frost's contribution is outstanding. Her lyrics are a raw description of anxiety, reduced to its purest elements. Her voice betrays no sense of panic, however, as it flows in layers, soars over Fryer's driving rhythms, or stretches out to reveal rich textures. Fight or flight might be the normal response to a warning sign, but the better one here is to listen and enjoy.