JENNIE VEE
The Lock Tavern, London
6 October 2015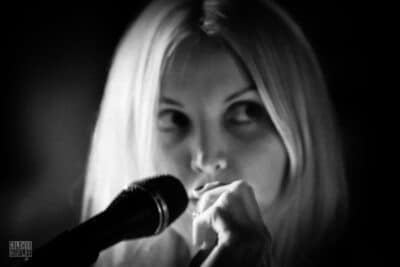 Hurricane Joaquin is dropping the Atlantic Ocean on London, driving the creatures of Camden's night off the streets and into doorways. The smart ones press upstairs into The Lock Tavern's cozy live space, where Jennie Vee is kicking off a short UK tour.
In front of a bank of strobes, the NY-based artist and her band are making a dreampop storm of their own. Confident and poised, styled to the nines, they fill the room with kinetic energy. There's little room to dance in front of the stage, but the band are in constant motion.
A sweaty, energetic set kicks off with Vee's current single, "Spying." The lyrics are either paranoid or perceptive, but questions dissolve in the soaring chorus. This is Vee's sweet spot, occupying a position somewhere between 4AD's most earnest shoegaze and the more melodic moments of The Jesus and Mary Chain.
With Snow Patrol's Paul Wilson providing studio help, there is a buzz around Jennie Vee's album, coming out on October 15th, and on first listening the new material is at least as good as the singles and EPs that have already won her an international following. As a live track, "Spying" is scalding.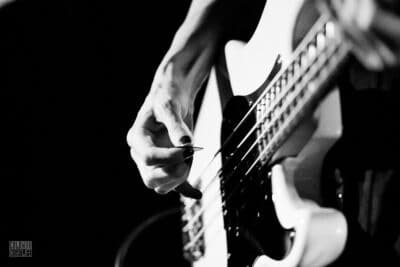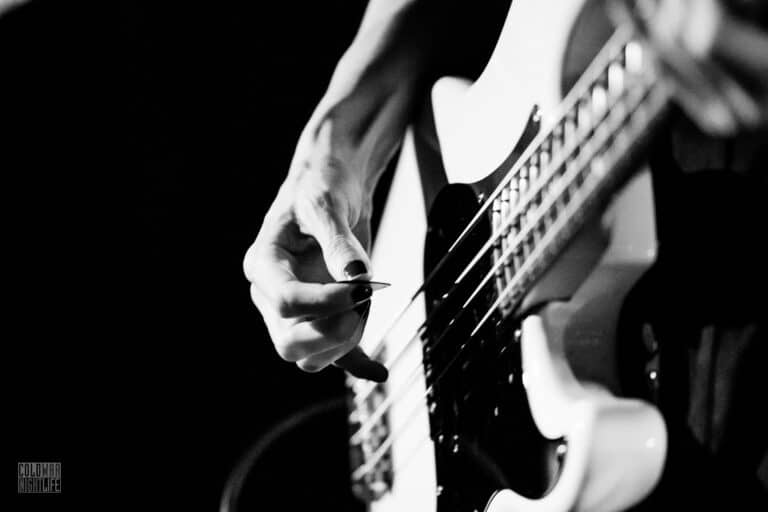 When not fronting her own show, Vee tours with Courtney Love, who has described Vee as her muse and used her as a model for her clothing line. Her musical style and image have matured considerably from her days with the grrrl-punk band Tuuli or the synthpop of Vicious Guns, but Vee remains a striking presence. Flanked by Lauren Strange, a blonde belle from Memphis who plays guitar and provides backing vocals, and Richey Rose, another Southerner whose guitar shapes a lot of her sound, Vee carves her own mark on the stage with each track.
The set covers a lot of ground, propelled by Naomi Langworthy's driving rhythms. Tracks from the Die Alone EP are accompanied by songs from the forthcoming album, one of which was written only weeks ago. As hair flicks, sweat beads and boots stomp, it is clear that Vee is a Creation rebel, but one Alan McGee still needs to sign up.
Set list:
Spying
Gone Away
So Hard
Real Eyes
Toys
Dreamtime
Delicious
Say Goodbye
Wicked