William Orbit claims that he can't play piano, but much of his success is clearly dependent upon his keyboard expertise. The legendary producer and composer is best known for mixes made with synthesizers – reaching across the commercial scale, from Nitzer Ebb and Depeche Mode to Madonna and Prince – so, even if he doesn't perform Beethoven sonatas on a Steinway, he clearly knows the difference between the black keys and the white ones.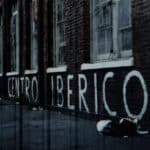 Orbit founded his first band, Torch Song, in the caretaker's cottage attached to the Centro Iberico squat that he shared with Laurie Mayer. Located within shouting distance of what later became Mute Records' Harrow Road offices, and a venue for performances by the likes of Throbbing Gristle, Centro Iberico was an abandoned primary school that had been occupied by Spanish anarchists. As he accumulated equipment, Orbit was able to establish Guerilla Studios on the site, initially to record Torch Song's output. With the advance provided by I.R.S. Records for the first Torch Song album, Orbit was able to expand the studio's capabilities and relocate it to a house on Blomfield Road in Little Venice. By investing in the studio, rather than putting the advance up his nose – as was the pattern encouraged by most labels in the 80s – Orbit was able to build up a solid commercial venture. As recording assignments came in, the studios moved with Orbit, settling for about a decade in a terraced house in Crouch End.
From that base, Orbit started a label, Guerilla Records, with Dick O'Dell (formerly of Y Records and now at Mute) in 1990. Over a period of five years, Guerilla released dance records by Orbit's own Bassomatic project, React2Rhythm, Billie Ray Martin, Shape Navigator and others, mainly in a progressive house vein. The label's biggest successes came from Orbit's own work, and particularly the single, "Water from a Vine Leaf," which is the first recording to feature vocals from Beth Orton.
With some cash in the bank from the success of "Water from a Vine Leaf" and the Strange Cargo III album from which it was lifted, Orbit was able to take a little time out in California. In 1997, prompted by her label, the call came from Madonna to work on her Ray of Light album. Although Orbit had become a regular choice for remixes of Madonna singles, his elevation to a production and co-writing role took him into the big leagues. Widely regarded as her finest release, Ray of Light was darker, cooler and earthier than Madonna's previous work, shot through with icy strings and Orbit's trademark percussion sounds. "Frozen," the first single, topped charts around the globe, and the awards and royalties started to pour in.
The house in Crouch End was exchanged for a California base, but Orbit didn't rest on his laurels. He moved on to produce Blur's 13, which included the hit single, "Tender," and found himself playing the role of band psychiatrist. The group was wracked with emotional tensions, which Orbit had to reconcile in order to get music down on tape as recording moved between London and Reykjavik. The experience took its toll, and in 1999 he shifted gears and re-released Pieces in a Modern Style, a computer-arranged take on classical and new music tracks that he had originally put out in 1995. Orbit's version of Barber's "Adagio for Strings" caught the attention of Ferry Corsten, who reinvented it as a trance track which rapidly took over the global dancefloor.
In parallel with his commercial work, Orbit continues to pursue his interest in classical music. His composition, "Orchestra Suite," was performed in 2007 by the BBC Philharmonic Orchestra and Manchester Chamber Choir, and Pieces in a Modern Style No. 2 was released in 2010. Orbit released the "Orchestral Suite" recordings on Soundcloud in 2014 as Orbit Symphonic, and Soundcloud also became the release channel for Strange Cargo 5.
While his studio caravan has taken many trails and his style has evolved, one constant with Orbit has been the impulse to experiment. He was one of the first to make use of the internet to create interactive tools that fans could use to create their own mixes of his solo work. In 2013, Orbit experimented with a video channel, purchasing video equipment and releasing a series of humorous and experimental videos on Youtube, and in 2014 he launched a spoken-work show at the London Electronic Arts Festical (LEAF). As the selection of tracks below shows, the urge to create and to touch others through art is at the heart of everything he does.
10. Orbit – Feel Like Jumping
Orbit's first, eponymous solo album is one that he now treats as a learning experience, but this 1987 release is of more than passing interest. "Feel Like Jumping" hints at the dub sounds that he would shortly marry to house music for his Guerilla Records releases, while showing off the respect that he shows to vocal performances.
9. William Orbit – Scorpion
Orbit's first home was on I.R.S., the label started by The Police's manager, Miles Copeland III. The relationship with Copeland was a fruitful one, allowing Orbit to put out both Torch Song and solo material. The sound of this instrumental, from the first Strange Cargo album in 1987, is a futuristic hint at what was to come in dance music.
8. Torch Song – Prepare to Energize
Behind every successful man, they say, is a woman. In Orbit's case, that would be Laurie Mayer, whose own career has received less recognition but is impressive in its own right: she has co-writer credits on Madonna's "Falling Free", as well as this track from 1983, and was essential to the launch of Guerilla Studios. You can also find Mayer's fingerprints on recordings from Baby Ford, Bassomatic and Robbie Williams, among others.
"Prepare to Energize" was the first single from Torch Song, the project that Orbit began with Mayer and Grant Gilbert at Centro Iberico. Gilbert was to drop out, and his place was taken from 1985 by Rico Conning, formerly of The Lines. Collaborators with Torch Song would include Brett Wickens (Spoons, Ceramic Hello) and Jah Wobble, who themselves worked together on a single called "Between Two Frequencies," but the project went on hiatus between 1987 and 1995.
7. Malcolm McLaren – Deep in Vogue
The Sex Pistols' former manager, Malcolm McLaren, was a master of the cultural mash-up. It was McLaren who sent Adam Ant out into the world with the idea to mix a "dandy highwayman" image with African drumming; who crushed New York's nascent hip-hop sound with squaredancing; and who mixed classical waltz music with dance styles cribbed from gay clubs before Madonna had heard of voguing. Together with Mark Moore, Orbit set about mixing "Deep in Vogue" from Waltz Darling, which resulted in the classic "Banjie Realness" mix in 1989. McLaren was so impressed that an edited version was used on the album, in place of the original version.
6. Erasure – Supernature
Originally the B-side to Erasure's 1989 single, "You Surround Me," "Supernature" was a cover of the classic eco-disco track by Cerrone. Mute Records were one of the masters of brand extension, releasing slightly different versions of singles to maintain sales momentum, and Orbit's remix of "Supernature" appeared on the follow-on, limited edition release. It's a great example of Orbit's remixing skills, lifting the song to heights that even Richard Branson hasn't visited.
5. Bassomatic – Set the Controls for the Heart of the Bass
By 1990, the London house music scene was in full swing and Orbit unleashed Bassomatic onto the dancefloor with "In the Realm of the Senses" and "Fascinating Rhythm." Things got really interesting, however, with the Pink Floyd-inspired title track of the band's first album, which featured a number of classic Orbit tropes, including bubbling sequences, ethnic flute sounds and celestial pads.
4. Kraftwerk – Radioactivity
Kraftwerk are notoriously precious about their legacy, so the choice of Orbit to rework their iconic track, "Radioactivity," for 1991's The Mix, was hardly accidental. Orbit provided two mixes, and this one appeared only on a 12″ vinyl release. It's more of a bionic splice of Orbit and Kraftwerk than a simple remix, fusing the former's percussive dance sensibility to the wiring of the original.
3. S-Express – Mantra for a State of Mind
Orbit's collaborations with Mark Moore are the stuff of dancefloor dreams. Although Moore's project, S-Express, had achieved its commercial peak by the time this track came out in 1989, "Mantra for a State of Mind" is one of its most enduring releases. Orbit and Moore were joined in the studio by Rico Conning for the "Elevation Mix," a transporting, mind-expanding version that was well ahead of its time.
2. Madonna – Frozen
The story goes that Orbit's computers kept breaking down during the recording of Madonna's Ray of Light album. Madge's patience was rewarded, however, as the sessions yielded the most sophisticated and dramatic material that she has put out to date. "Frozen," the first single, stunned critics upon its release with the purity of its vocals (Orbit doesn't do Melodyne) and the emotional tension drawn from Orbit's machinery.
1. William Orbit – Water from a Vine Leaf
Taken from Strange Cargo III, "Water from a Vine Leaf" was co-written with and featured a vocal contribution from Beth Orton, with whom Orbit was in a relationship at the time. They also worked together on Orton's first album, superpinkymandy (released only in Japan), which included a different version of another collaboration, "She Cries Your Name," than the one that made it onto the award-winning Trailer Park.