In a bar, somewhere in an America sketched by Tarantino, there is a jukebox which plays the songs of Silver Ghost Shimmer. When enough quarters have been dropped into the machine, its lights brighten and the room is filled with soaring guitars and crushed beats hewn by John Fryer. The rhythm is picked up by the bored girlfriends of grizzled bikers shooting pool, and they are carried to the dancefloor by the elegant but pained vocals of Pinky Turzo. The bikers don't look up from their game, but they know instinctively that the gazes of the men at the bar are on their girls. They feel their looks – and the pain.
Fryer's sonic signature is etched deeply into the duo's first album. Soft Landing is tagged with chorus and delay-fed guitars that hang over proceedings: at times, hovering like elemental mist in a dark forest; at others, evoking the faded glamour of a once-striking actress. The combination of beauty and decay is difficult to balance, but a Lynchian sense of mystery binds them on tracks like "Suffocated" or "This Mortal Shimmer."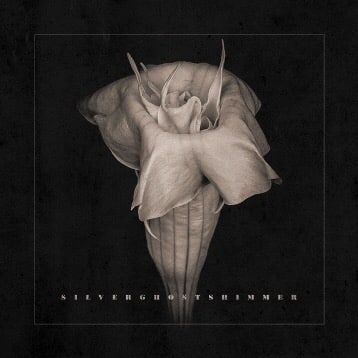 Fryer's work shaped the style of many 4AD and Mute artists, at both the commercial and experimental ends of the industry. His work for He Said, Graham Lewis' solo project, lured Trent Reznor of Nine Inch Nails to the UK, while his contributions to This Mortal Coil have provided a powerful soundtrack to both weddings and break-ups. From Depeche Mode to Swans, Cocteau Twins to Fad Gadget, Fryer has discreetly shaped the soundtrack to more than three decades of dancing and dark emotions. With Silver Ghost Shimmer, one of several projects he is pursuing simultaneously, Fryer is tapping a deep vein of raw emotion, which takes inspiration from The Shangri-Las and other American "tough girl" groups of the 60s.
Singer Pinky Turzo lives in California, while Fryer currently works from an Oslo base. Fryer sends the music along undersea cables or beamed from satellites, having weaved the instrumental tracks around space for Turzo's vocals using strings, keyboards and guitars in his studio under the Northern Lights. From the opening bars of "Soft Landing," it is clear that their contributions fit together like the intertwined fingers of old lovers; neither dominating the other but adjusting comfortably and instinctively.
The girls dancing to Silver Ghost Shimmer on the jukebox move the same way. The floor of the bar is covered in sawdust, which collects the tears of their admirers.