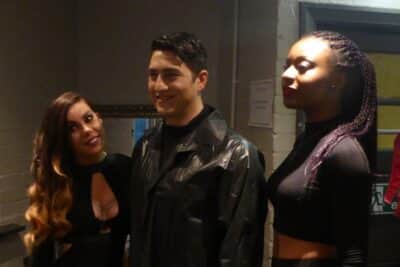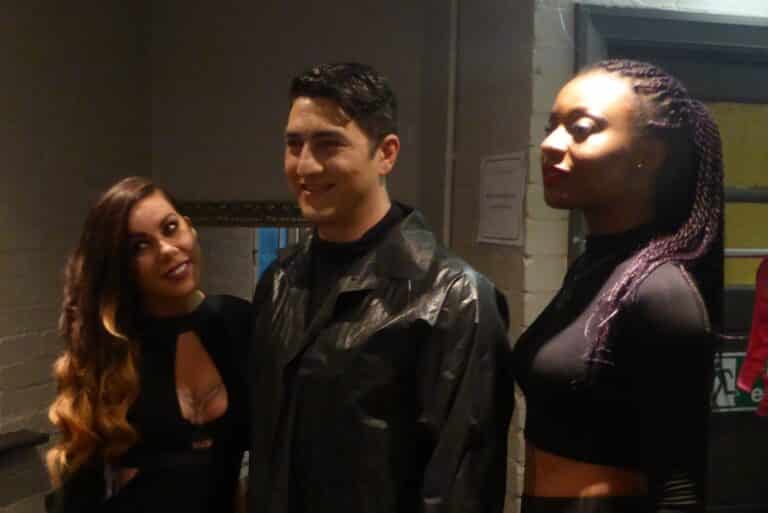 The last stop on the European leg of Erasure's "Violet Flame" tour brings them to The Forum in London's Kentish Town. A line of fans snakes around the venue before door time, but the cold night and the promise of fabulous pop music drive them inside quickly. The air inside is warm and filled with anticipation. When the house lights go down, a black-clad trio steps forward and the first strains of "Eye in the Sky" fill the room. The keyboardist sings the lead from behind his Jupiter 6, while the glamorous vocalists on either side of him fill in the harmonies, lit by the glow of stage lighting and a pulsating Roland TR8. This is Parralox, the Anglo-Australian synthpop masters, taking pole position for the evening.
The audience know Parralox's name from their red-hot remix of Erasure's recent "Reason" single, and there are both long-time and new fans pressed against the barrier in front of the stage. The next song, "Black Jeans," moves into glam stomp territory, and vocalist Johanna turns the girl power dial up a notch with a confident and dynamic rendition of the classic from Parralox's first album, Electricity. The straight boys in the audience start getting their cameras out, too, and the glow of screens held aloft starts to add to the atmosphere. The normally aloof London audience begins to feel its way towards the rhythm, which has a comfortable familiarity.
Guest vocalist Francine, who featured on recent single, "Crying on the Dancefloor," rounds out the sound with magical touches on Parralox originals like "Sharper than a Knife" and "Hotter." The surprise addition of "Aeronaut," Parralox's next single, which is due for release in early 2015, raises the crowd's collective pulse even higher. The cold outside is long forgotten when the set reaches its end, and for Parralox the connection has been made.
---
WIN PARRALOX'S NEW EP, HOLIDAY '14!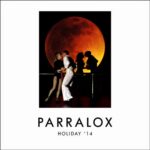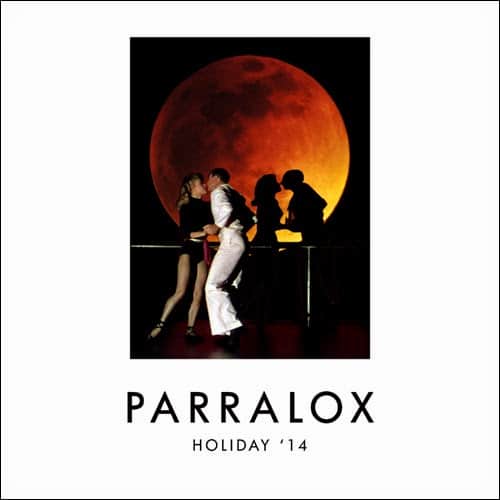 We have three downloadable copies of Parralox's seasonal EP, Holiday '14, to give away! To be in with a chance, send an email to [ot-link url="mailto:post@coldwarnightlife.com"]post@coldwarnightlife.com[/ot-link] with the subject line, "Parralox Contest" before 24 December 2014 and tell us what you like about Parralox. Winners will be notified by email on Christmas Day, 2014.
Good luck and Happy Synthmas from Cold War Night Life!