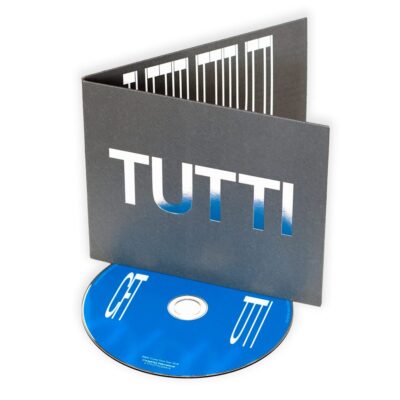 Cosey Fanni Tutti started life with an ordinary name, was raised in an ordinary town, and had an ordinary (which is to say, dysfunctional) family life. By the time Christine Newby left her parents' home in Hull, she was ready to recreate herself as a very special artist.
In 2017, Hull was named City of Culture, and Tutti was invited to present a film about her time in the COUM art collective. They had obviously overcome some of the anxiety the city felt when Tutti and her collaborators, including Mr Genesis P-Orridge, staged their direct actions in its streets and squats in the 1970s.
Truth is, they had probably breathed a sigh of relief when COUM's main actors relocated to London and started the pioneering industrial band, Throbbing Gristle. Tutti's involvement in these projects became a source of pride rather belatedly and only after TG had become a ghost. With several decades of work in Chris & Cosey and Carter Tutti behind her, Hull could invite Tutti to stage new music with assured safety for the sensibilities (if not the hearing) of the middle classes.
Tutti's staging of Harmonic Coumaction, her autobiographical film, featured the music that is presented on TUTTI. It was then developed as part of an installation at Cabinet gallery in London before being refined into its current form.
The album features eight tracks in a range of styles. The title track opens with plaintive sounds from Cosey's cornet before a thundering bass line comes in, reminding us of the electro-industrial performance by Carter Tutti Void at the Mute Short Circuit Festival.
That's the first taste of the dancefloor-oriented sound that Cosey pioneered with partner Chris Carter. The rest of side one combines complex beats with samples ("Drone"), dirty techno ("Moe"), and reverb-saturated modulars ("Sophic Ripple").
In a tale of two halves – reminiscent, perhaps, of the running order on the Leer and Rental classic, The Bridge – side two is more atmospheric. On "Split," modulars follow the vagaries of their envelopes and filters with a rumble dark enough to put a chill into the most Zen of Underground workers. "Heliy" makes some use of Tutti's breathy vocals but avoids a traditional song structure. "En," which is the Swedish word for "one," swirls with cinematic, brooding intensity, before "Orenda" dissolves into a close as pacific as a Bering Sea ice-breaker.
Unlike Tutti's first solo album, Time to Tell, which featured a spoken word recounting of her experiences as a sex worker and art terrorist, TUTTI does not confront a specific target. TUTTI is another embodiment of Tutti's motto that her life is her art and her art is her life – at an age when many are looking forward to retirement, it is both a summation of her evolution and a platform for further action.