It is sometimes said that, in psychology, everyone is an object; whereas, in the field of philosophy, everyone is a subject. So, what is position of an artist under the steady gaze of the music critic?
Fragile Self is a project that blurs the lines. Initiated by Anil Aykan and Jonathan Barnbrook as a sideline to their professional activity as designers, the study of the mind and personality is both an animating force and the content of the resulting work.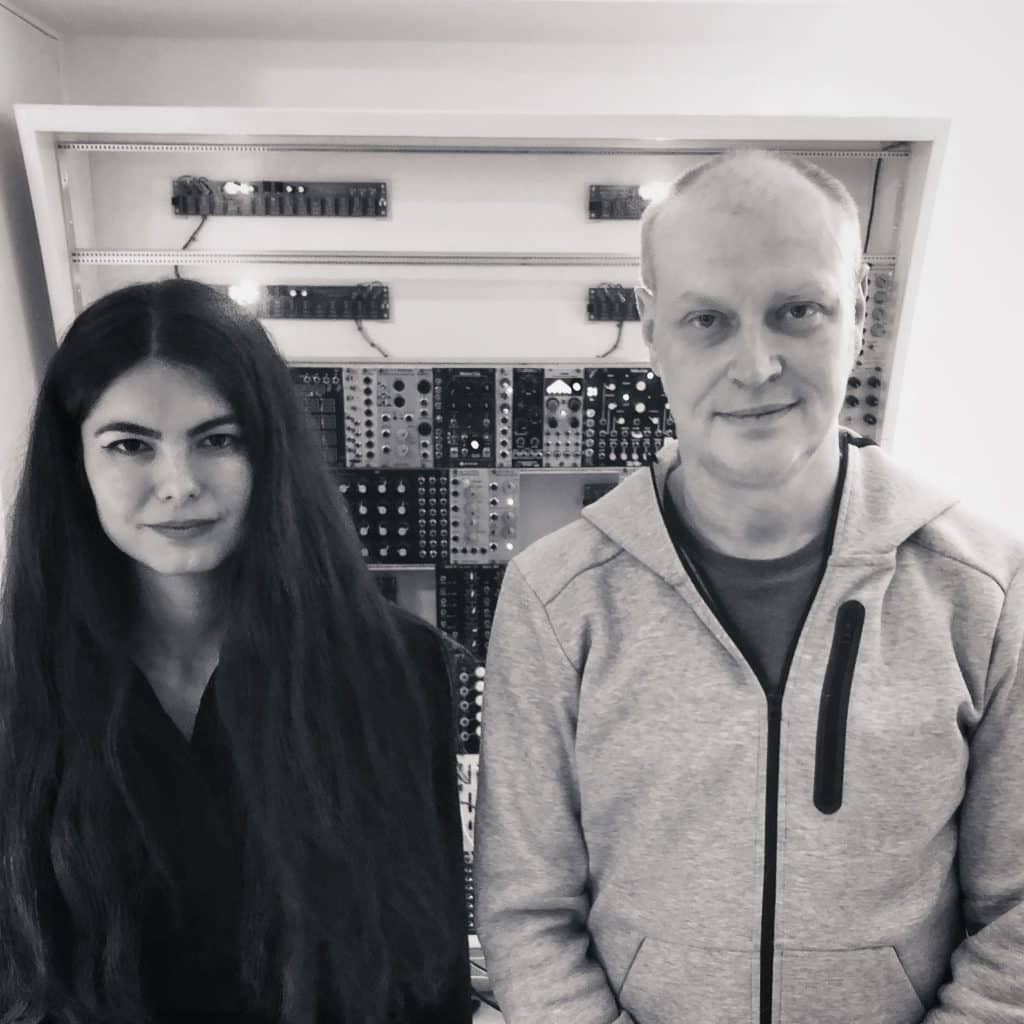 For many, Barnbrook's name is popularly associated with his cover designs for David Bowie, John Foxx and Hannah Peel. Bowie's final album, Blackstar, featured typography based upon fragments of the five-pointed star of the title. That minimalist approach translates into the instrumental side of the music that Barnbrook cooks up in his computer.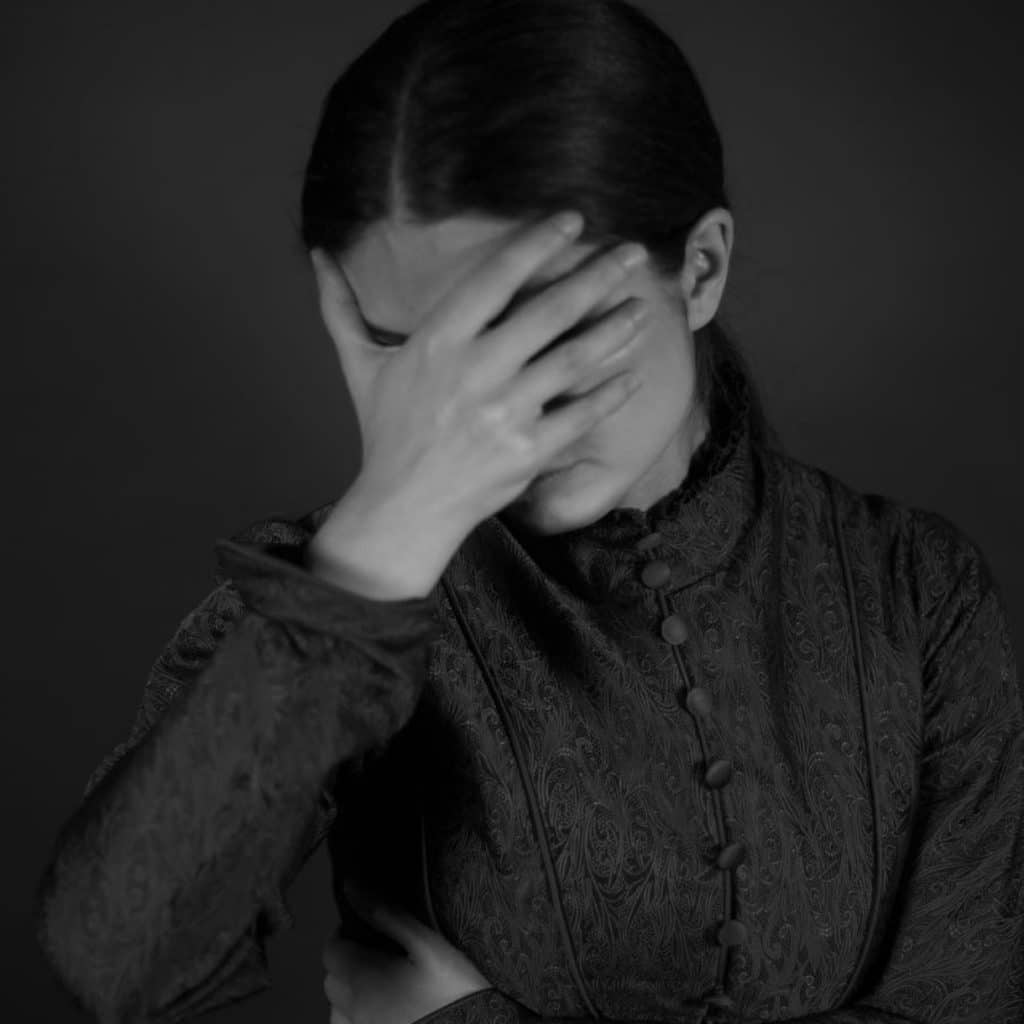 Anil is his partner in the design business and life. She is also a partner in Fragile Self.
Their self-titled album draws on themes from the professional and academic literature, but it isn't dry. The dark, striking tones will connect with fans of the Fabrika Records or Minimal Wave sounds. Indeed, Veronika Vasicka has already declared herself a fan.
On a track like "Hour of the Wolf," references to Ingmar Bergman—another artist known for his interest in the mind—signpost a descent into mad beats and frenetic vocals.
There are songs on the album that describe the trauma of existence and therapy. They build on minimalist structures as cold as a winter on Farö.
We spent some time at the Barnbrook studio, warmed by the flickering lights of modular synthesiser components, to see how Fragile Self is coming along.
---
You have a nice collection of synth modules and keyboards. What tools are you most comfortable with?
JB: For the album, most of it is done in software. That is not a very fashionable thing to say; but, because we are designers, working 'in the box' was something completely natural to us.

It partly felt like we were just designing in a different area. Now, that word, 'design,' sounds quite controlling, but most music can be seen as being 'designed' or 'constructed.'

That doesn't mean there is not space for chance and accidents—these are an important part, too. It is just that people work towards an emotional reaction in a structured way, with an end result in a similar way to design.

Since recording the songs for the album, we have moved very much onto using electronic instruments. This is because we realised there still is no replacement for 'an instrument'—a physical object with an interface that you interact with—a bow, a mouthpiece. a keyboard. It is a different pathway to a sound you would not expect.

This is also the attraction of modular synthesis. It has amazing, unexpected, generative possibilities.
How did you fix on a sound for Fragile Self?
JB: It wasn't a conscious decision, although we both loved electronic music. The sound comes from the subject matter—just what seemed to fit the lyrics Anil was writing.
AA: When we started the album, I was studying psychotherapy, and we were reading the same books together that were part of the course requirement.

There is a lot of what we were discovering in the subjects of the songs: how people deal with mental health; about extreme states of mind; about what it means to not be quite 'right' as a person.

It is a very interesting discussion, always, about what it is that makes creative people creative—so this is an issue, too. Some of the songs deal with specific people we came across in reading; some with emotional associations with what we were reading about. Also therapeutic relationships—I like the honesty in these.

The music is the most poetic expression of this, and the book is the most thorough synthesis of the philosophy of the album.
Jonathan, you have a successful career as a designer with some particularly high-profile album covers. What made you take the step into music?
JB: Music was the thing that brought me into graphic design; in particular, the almost spiritual relationship between the cover and the music.

In most commercial graphic design, there is reasoning for something looking the way it does—a logo for a bank will look a certain way for various logical tried and tested reasons; but, when you link music and graphics, there is some magic that happens that I don't understand.

It really inspires people. It inspired me when I was young. For instance, the beauty of Vaughan Oliver's work—in some way, it reinforced my love of my music and the way I saw the world.

So, I have always really wanted to explore that on a more personal level with my own content creating the graphics. This collaboration with Anil was part of that.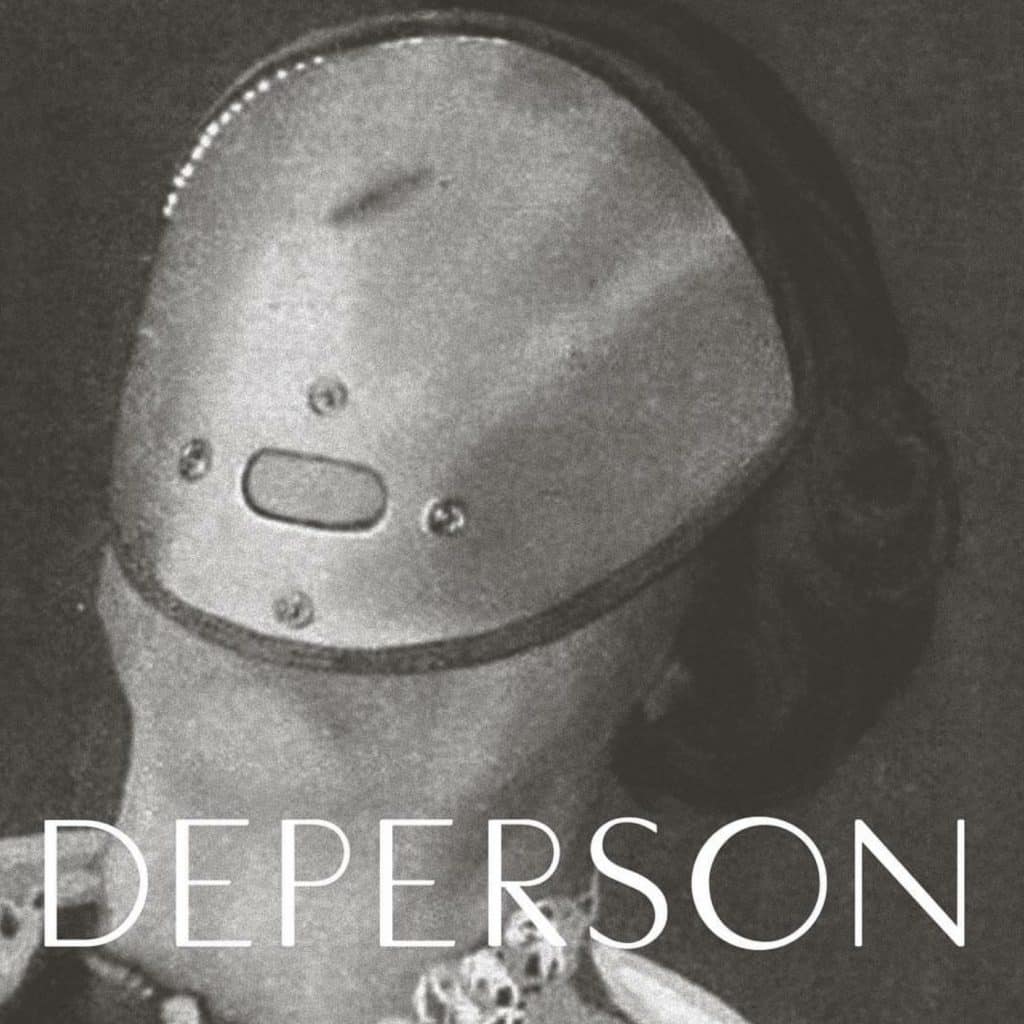 You have mentioned Vaughan Oliver, and the artwork that he made for 4AD in the 80s was more than just packaging. It had its own inherent value. For example, his box for Lonely Is an Eyesore would have sold, irrespective of the bands featured on the compilation.
AA: Music used to be a physical experience as much as an aural one. You would receive the package and open it, waiting to discover the wonderful, inspiring object inside.

I think we still need something tangible and tactile when it comes to things that inspire us. In the same way that people will buy a well designed book because of the quality of the binding, the texture of the paper. They can have the Kindle version, of course, but nothing can replace that feeling of authenticity and connection with the creator of the work.
There is an issue with streaming. We used to collect music with a 7 or 12 inch cardboard envelope, which people used to find information about the artist or the label. At the time, it was important, because you couldn't get that information readily.
You hunted down symbols or liner notes or scratches on the run-off groove, searching for clues. If you tilt New Order's "Ceremony" single in the light, you can see that it says, "Watching forever," in the matrix etching. That says something about Ian Curtis.
With digital, you lose the clues, but there is unlimited information on the net. You can find out everything you want about a band through Google. Yet, somehow, it matters that we have lost the ability to touch an artefact.
AA: There are advantages to the digital world, as well. You can listen to much more music and reach many more people, it is wonderful how you can be influenced and hear so much that wasn't possible before.
JB: I remember, in the 80s, I was so desperate to listen to new electronic bands that I used to order records in the hope that it was electronic without hearing it—either just based on the band name or subject matter. I would also check the instruments in the credits page, and if there were too many guitars and not enough synthesisers then I wouldn't buy it, because I just hated guitars.

The synthesiser really was a new way of looking at the world and wasn't bogged down with the history of rock and roll—which, to me, at the time, was American and nothing to do with my experience of life.
AA: I would also say, today, for small bands there is a lot more freedom. You don't need a record company or a distributor—you can directly communicate with people who are into your music. It has changed that whole relationship where a lot more interaction goes on between creatives and their audience—which I think is very positive.
JB: There is a lot less money around, of course, and I know most musicians are struggling—and this needs to be addressed by the companies that control income. But you always find in adversity that something very good can come. Music is still very healthy despite the lack of economics. There is so much music being made now, which is a good thing.
Some would say that there is too much.
AA: I wouldn't say it for painting or any other creative profession, so I prefer not to judge music this way.

You really don't know what is going to be important and what is not; what is going to signify the time; what is going to hold up as important to you. Nowadays, you are able to make the choice based on many information choices. So, that freedom, while it can be paralysing and it is often difficult to sift out the good and bad stuff, is also really liberating for musicians.
Going back to the early days of electronic music, if you pick out some of the iconic covers, a lot of them tend to be photographs, paintings—particularly if you think of Emil Schult, who did Kraftwerk's artwork. It was specially commissioned, in a certain way and with a certain style, to create an impression. Artists had to go away and think about what to put together as part of the package. These days, do you think that is lost?
JB: I think that any kind of design always subverts what has happened just before. It is part of 'Fashion.' So, there are time cycles of illustration or photography being popular. Of course, technically nowadays it is still actually quite difficult to do a proper illustration compared to using a digital photograph, so that may be the reason—technology has a part to play in aesthetics as well.

I do think, though, that as much care is taken nowadays (or lack of care) as there has always been. The process is always the same of trying to do a record cover within the parameters of reflecting the music, speaking to the intended audience, attracting a new audience and the importance of the release—although this may have changed, as artists release much more than an album every couple of years now.
AA: It may sound strange; but, when we had the idea of releasing an album, we didn't want to do the graphic design. Despite coming from that background. Now, though, we are releasing the album on vinyl, CD and a 500 page book with download. That is moving to the other extreme.
JB: We are so strongly identified with graphics that we felt we wanted this project to be something that stood on its own as music.

We didn't just want to be seen as 'graphic designers making music'— which we are of course, but there is a certain level of superficiality associated with that.

It was important that the music was the focus. So that is very much the origins of this project and everything comes from that.
AA: It is really difficult to be objective and be your own client. Also, the level we expect from ourselves is really high, so it was initially quite intimidating to think of ourselves as 'musicians'.

However, we just decided to try and get over that—not worry about what we are or aren't—and do a project that was natural to us. That was, firstly, music that was not separate from our interests, fears, love and emotions—so that the music has the risk of honesty about ourselves, which is something that generally doesn't happen when someone else decides the content. Then, to produce visuals that had the same kind of honesty and intensity from these ideas.
So, in a way, you are an art school band that only came to together after art school. Were the seeds for this sown in art school? Were you making music while you were studying?
AA: Haha! Yes, but at high school, not university.

I used to play drums in a band. We were mainly doing covers, but we also made our own songs and represented our school in a competition. It was more progressive rock.

That interest in rhythm, from drumming in the band, has carried through to the music of Fragile Self.
Who are the women musicians you find interesting or inspiring?
AA: I really like Miss Kitten. I am not 100% into her music, but I like her spirit—she is a powerful, independent woman—and she didn't have to act like 'a guy' to get where she is.

I think that the Ladytron style is fantastic. When Mira sings in her native language of Bulgarian, it really adds an interesting emotional dimension to their work. It's a good example to me to be natural with my vocals and words.

Recently, I have been listening to Kate Tempest. She is very different from me, but I really like her presence and the strength in her voice and subject matter.

And, finally, Suzanne Ciani—a pioneer in the man's world of early electronic music but very contemporary and with a great mind. Also, I am working with her soon in a project called InKolab.
Did you start your way in electronic music or find your way to it?
AA: I first started with black metal and then moved on to rock music. I only started listening to electronic music ten to fifteen years ago, but I realise it really has a common psychology of melancholy and darkness with those genres, which I can identify with.

For the past two years, I've been listening to dark wave, so I think I have this dark side in me that comes out; certainly on some of the songs, like 'Deperson'—on the album, you can hear that.
JB: At eleven, in 1977, I became a punk. I am sure I looked ridiculous; but, even at that age, music had this capacity to be something quite emotional and full of ideology.

I eventually moved on to new wave and then onto Kraftwerk via David Bowie with his albums, Low and Heroes.

It was the cover of Man Machine that really made me understand that electronic music was something different. Kraftwerk were also a complete enigma—it was pre-internet, so nobody knew where they lived or where their studio was. There was a myth that, when you phoned them up, you had to call at a certain time—and they would pick up the phone to the second, as they didn't want any telephone noise 'disrupting' the studio.

Kraftwerk were also European – you could see that from the multi-language cover of Man Machine. I understood that we had our own history and, even better, a positive future. This obsession with European music and synthesisers, led me to Ultravox! and John Foxx, who has been a huge influence on me.
So, you've got the Kraftwerk stuff in the back of your mind. Did you get into art early?
JB: I got into art purely because of record covers. I didn't know I was going to be a graphic designer, but I really loved art.

In the fourth year of senior school, I wanted to know where the images that artists were using came from. With Foxx there are many, but one artist that seemed close to him was Magritte—and with Kraftwerk it was El Lissitzky.

Art really opened up a new universe for me of ways of thinking. I couldn't breathe sometimes when I first looked at the work of Picasso or artists from the other -isms. It was a wonderful period of discovery for me.
Then art school?
JB: I studied at a local college for two years, then a year in Croydon, three years at St Martins and two years at the Royal College of art—trying not to 'work' for as long as possible!

I wasn't doing album covers in this time, at all. I was translating music and the literature I had read into pure typography, as I saw it as an expressive medium in its own right. It wasn't until Bowie contacted me that I really started doing album covers—which is a nice one to start with!

The other main artist I work with is John Foxx—his music and graphics have always been central to my creative life. It wasn't until I had worked with Bowie, that I plucked up the courage to approach John Foxx—which probably sounds a bit strange!

There is something about the imagery of John Foxx's music that really resonated with me. Kraftwerk were very European and John Foxx was very English – not Brexit English but just having a sense of your own place and being authentic to it without shouting about it or demeaning others.
Foxx moved away from electronic music for a while. The Garden was his way of demonstrating that the robotic sound mattered less to him.
JB: And then The Golden Section, which was an album hugely ahead of its time. When it was released, people questioned why he was revisiting such an 'unfashionable' period—but he foresaw the rediscovery of British psychedelia well before Blur and Oasis. It hasn't received the attention it deserves, because Foxx, to his credit, never wanted to play the big pop star.
What was it like designing for Bowie?
JB: I was always genuinely surprised at how nice an experience it was, because you always think that, at some point, good work has to painful; but he showed me there is a path where you can get the best from your collaborators without being nasty.

The first album I designed was Heathen, I was brought in when they'd already started working on ideas. He phoned me up and said, "We're shooting tomorrow. Have you got any ideas for the photography?"

I said (sweating profusely at the time), "Er… Just do what you want to do and I will work with it."

So, I had to work with what I had. Actually, I didn't hear the album when I started on the design, as they were really worried about the music leaking. I had to compensate in some way, so I thought, "If someone gave you the perfect Bowie album, what would it sound like? And what graphics would you do for it?"

About halfway through the project, I got to listen to it; and, of course, that affected the content and feeling of the design as I progressed.
That sounds a little like New Order, because Peter Saville never really cared what the record sounded like. He would go away and make something separately, and that became their relationship.
JB: Well, I can assure you I did care! I always say that the relationship between the artist and the designer is very important. With Peter Saville, he did care and New Order trusted him. Maybe not that he would do something directly about the specific meaning of the song, but he saw things in their music or he connected with it on a level that you couldn't rationally explain.

I think it is always best when a designer knows the artist personally and is emotionally involved with the music. One of the reasons that so many covers were bad in the 90s, is that marketing departments got involved really heavily—they realised the advert value of a cover. Of course, there had always been nice pictures of artists, and bands want to sell records, but really they just blanded it out, to make the cover almost worthless.

It has been the return to vinyl and the fragmentation of the music industry that has seen much more diverse ways of creating record covers.
There was a point where labels stopped making investments in artwork. The same for video.
JB: With Bowie, if you wanted to do something, he would support it. I think his deal with the record company was that he gave them the finished music and cover—take it or leave it. That was how we got The Next Day cover through. I am pretty sure it wouldn't have happened if it had been another artist who had the marketing people vetting it all the time.

I agree with you, though—there aren't the budgets that were there before. There is a huge imbalance in the music industry, where the top artists make all of the money and it no longer feeds down to fund the emerging artists as it used to. Record companies have very little patience with artists compared to the past.
Blackstar was very iconic for Bowie. It seemed very clear what the typography was doing, but some people struggled to work out that it spelled out his name.
JB: Some people really didn't get it. Children got it immediately, which is interesting, but it was part of the whole concept of the album design of not telling people everything immediately.
What was it like working with John Foxx? He's a very visual person, himself—a designer.
JB: John studied graphic design at college, like me, so I understand it is a lot for him to let go of. But, because I know every piece of visual work he has done, I hope I can understand his vision and he trusts me.

He was very influential with his design work. I think his collages are especially beautiful, such as the ones used on 'Endlessly' and 'Your Dress,' and he hasn't quite been given his due credit for the visual work he did with Ultravox.

In terms of communication, he is, as you would imagine, a much more private person than Bowie, so a lot of the communication is not directly with him. It is only occasionally he will email me about something, but he's always very generous and kind.

Like Bowie, I can see someone who has lived life and come out the other end as a positive person who is appreciative of his place in the world.
What were you trying to achieve with this project?
JB: Something which you can't quite put your finger on—in the way you connect with other people, and understand your life and their lives better in some way.

I know that sounds kind of vague, but it really is that way of understanding somebody's experience is the same as your own.

Also, on a personal level, it was important to finally say something with music. Having listened passionately all my life, to go through the decisions, the thinking and process, has been sometimes difficult, immensely satisfying, and really pushed me creatively—which is what I hope for every creative project I do.
AA: With this project, I feel I have the absolute freedom and 'literally' a voice. It creates a space where all parts of me can be accommodated. I can use myself to full capacity; my dreams, fears, vulnerability, instincts and fragility.It is very therapeutic.The experiences of others can also be mirrored. Of course, throwing yourself in front of people in this way is madness, but I really want to be in that space between alterity and similarity.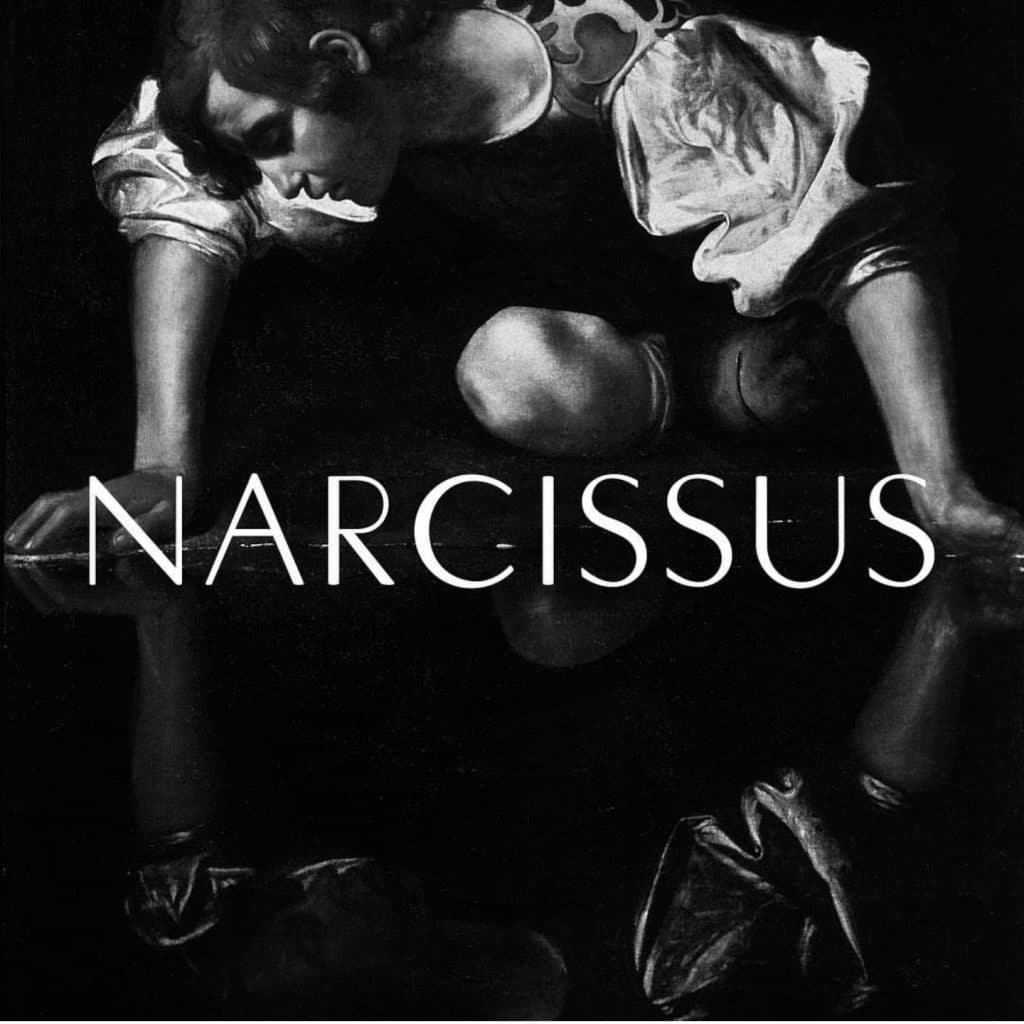 So what's next after this album?
JB: For me, the most interesting things is the 'collaboration.' I know what we create with Fragile Self is very different to what we would create separately—something much more. That is a very exciting new area for me. Also, there is an honesty in the music and visuals which reminds me of when I first started art school—something very pure and unbothered by the commercial world.
AA: We plan to play live. It is central to what we want to do, but that is a whole new project in itself. Again, it has to be something that accurately reflects us. There needs to be a visual element—plus, of course, making the songs an enjoyable listening experience. It is daunting, but we are going to enjoy it.

Fragile Self is also a long term project, a project that is central to what we do, so we will be developing our music—exploring that mysterious connection between the visual and musical.