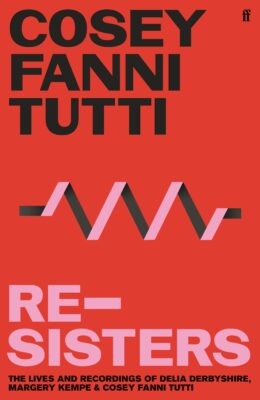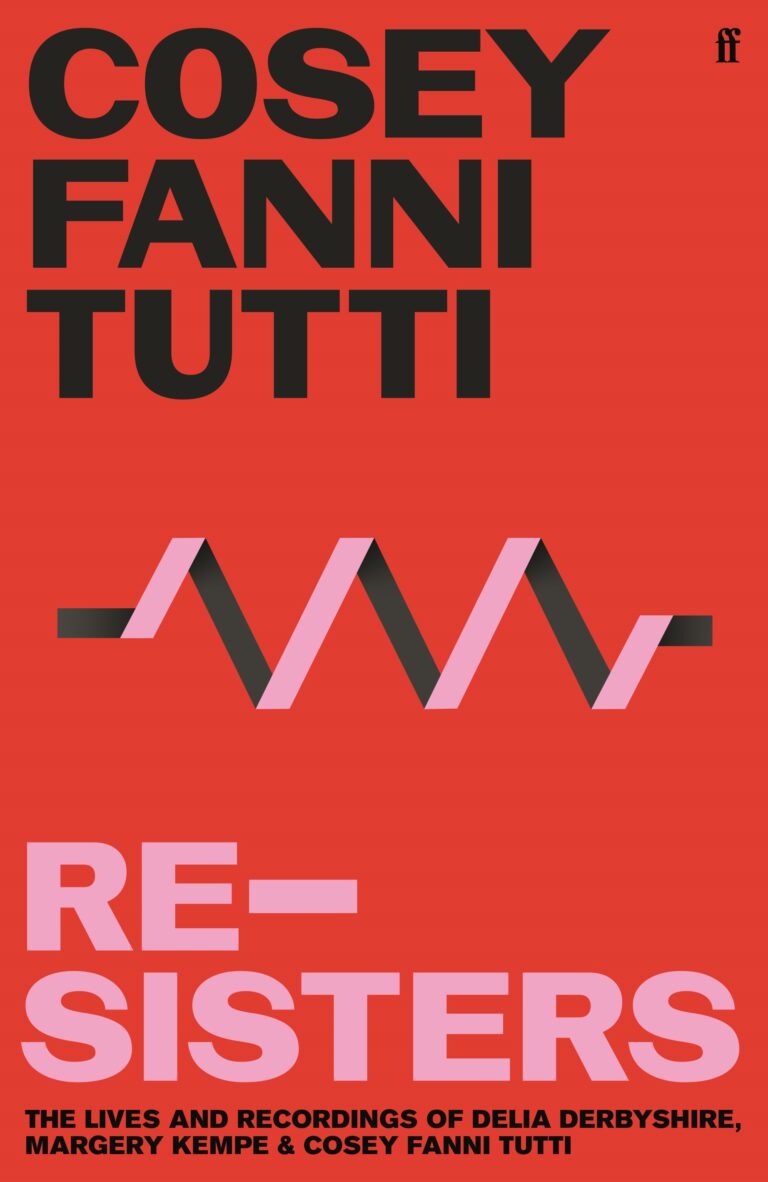 Cosey Fanni Tutti has announced her second book for Faber, the publishers. RE-SISTERS: The Lives and Recordings of Delia Derbyshire, Margery Kempe and Cosey Fanni Tutti is released on 18 August 2022. The press blurb tells us:
In 2018, boundary-breaking visual and sonic artist Cosey Fanni Tutti received a commission to write the soundtrack to a film about Delia Derbyshire, the pioneering electronic composer. While researching Derbyshire's life, Tutti became immersed in her story and uncovered fascinating parallels with her own life. At the same time, Tutti began reading about Margery Kempe, the fifteenth-century mystic visionary who wrote the first English-language autobiography. The connections between the three women soon shifted into focus.

Each lived on the fringes of a world dictated by patriarchal forces; each relentlessly pursued the expansion and enrichment of their life through their creative work. Undaunted by the consequences they faced and unwilling to conform to the societal and cultural norms of their time, they are united by an unwavering commitment to their sense of self.

Cosey will be appearing live in-conversation about Re-Sisters throughout the year. The first dates announced are:

Wednesday 17 August – London, ICA w/ Maxine Peake
Thursday 25 August – Glasgow, Monorail (In association with Optimo)

NOTE: Details and pre-order links for the Limited Edition of Re-Sisters will be announced by Faber on Tuesday 31 May at 10:00am. This will be available to purchase from https://www.faber.co.uk and selected retailers.

Musician and artist Cosey Fanni Tutti has continually challenged boundaries and conventions for four decades. As a founding member of the hugely influential avant-garde band Throbbing Gristle, as one half of electronic pioneers Chris and Cosey, and as an artist channelling her experience in pornographic modelling and striptease, her work on the margins has come to reshape the mainstream. Her first book, Art Sex Music, was a Sunday Times, Telegraph, Rough Trade, Pitchfork and Uncut Book of the Year, and was shortlisted for the Penderyn Music Book Prize.

Cosey will release Delia Derbyshire: The Myths and the Legendary Tapes, her original soundtrack recordings for Caroline Catz' acclaimed film about Derbyshire, in September 2022 via Conspiracy International.