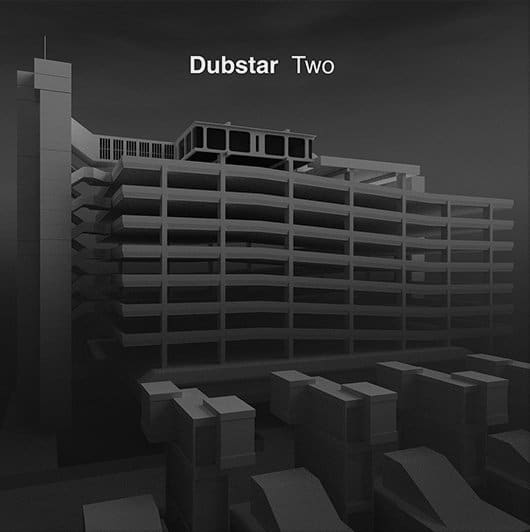 Dubstar never wore the labels of the 90s well. They weren't Britpop, nor really dreampop. They weren't all synthpop, and no one would have called them triphop. Their infectious, melodic brand of pop combined elements of these without settling into one style. Singer Sarah Blackwood's sophisticated Northern presence set the band off from the mod-haired lads in the charts, while Woolworths agonised over the pencil case imagery of their releases.
These days, Dubstar's cover art draws more from brutalist architecture. The lyrics are a little darker, as well. Life tends to do that—especially when you have had to deal with the Machine and its delusional narcissistic operators for three decades. There is also the small matter of plague, lockdowns, and isolation to deal with. Making the best of circumstances, Dubstar released singles during the global pandemic, including the excellent face-mask inspired song, "Hygiene Strip." These are collected, together with new material, on Two, the latest album from the relaunched duo.
Produced by Stephen Hague, who has been a part of the journey since their first album in 1995, Two features a set of songs with their roots firmly in the 90s vibe. There are no trap or drill influences in evidence. Blackwood's cheeky-angel vocals have poise but no traces of Melodyne. Chris Wilkie's guitar hasn't been traded in for a modular synth set-up. The material works seamlessly alongside Dubstar's earlier hits, as they demonstrated for an enthusiastic crowd at Rough Trade East on release day. At the same time, it has a marked maturity that shows they have not been standing still during the complex in-between years.
There are tastes of XTC on "Social Proof" and Pet Shop Boys on "Hygiene Strip," but they are reverential rather than derivative. The guitar work and harmonies on "Tears" owe something to The House of Love with their psychedelic summer feel. The songs have a sense of melody that seems to have gone missing on radio and will have you pining for the times before Blair took office.