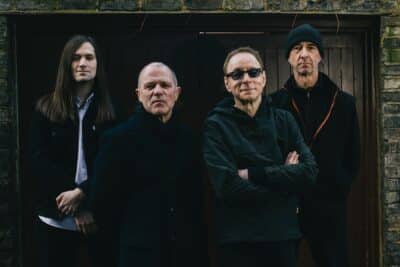 Wire's Record Store Day release this year is PF456 DELUXE.
Issued on the band's Pink Flag imprint, PF456 DELUXE is a retooled version of their 2002 album, PF456REDUX. The next edition features full length versions of the songs featured on the original, which had been edited from their Read & Burn EP and Send album. The package includes the "12 Times You" single, which was a rework of their classic song, "12XU."
PF456DEUXE comprises 2×10" singles + 1×7" single housed in a hardback book designed by Jon Wozencroft, including a 6000 word essay from writer Graham Duff, with new interviews with WIRE's Bruce Gilbert, Colin Newman, Robert Grey and Graham Lewis, as well as complete lyrics and recording details, plus many previously unpublished photographs.
PF456DELUXE track list:
1. "In the Art of Stopping"
"I Don't Understand Comet"
"Germ Ship"
"1st Fast"
2. "Raft Ants"
"The Agfers of Kodack"
"You Can't Leave Now"
"Spent"
3. "Read & Burn"
"Trash/Treasure"
"Half Eaten"
"Nice Streets Above"
4 "Mr. Marx's Table"
"Being Watched"
"99.9"
7″ single: "Twelve Times You" (X mix)
"Twelve Times You" (Y mix)