LAND WITHOUT GOD
IRISH CULTURAL CENTRE
LONDON, 31 JANUARY 2020
LAU NAU & VILE ELECTRODES
CECIL SHARP HOUSE
LONDON, 1 FEBRUARY 2020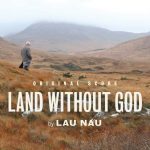 The film, Land Without God, screened in London for the first time on Brexit night. The Irish Cultural Centre became a refuge for those still able to claim EU citizenship and those about to be stripped of it. Both groups were exposed to a tale of trauma and identity that overshadowed the "independence" party in Westminster.
Built around the story of Mannix Flynn, an Irish politician, Land Without God reveals his family's experiences of abuse at the hands of the Irish state and the Roman Catholic Church. No saints, the Flynn family were not just demonised by educators, police and priests; they were raped by them, beaten by them, ripped from their families and ultimately stonewalled by them. Those who spoke about justice or preached it were the ones who most vigorously and selfishly denied it. The accounts of Flynn and his relatives are harrowing, but not unique among the poorer classes crushed under the weight of Ireland's colonial legacy.
The film is a poem in three layers: Flynn's words, Lotta Petronella's cinematography and Laura Naukkarinen's music combine in a mist of agony that hovers over the island's almost unimaginable beauty. Directed by Flynn, Petronella and Maebhdh McManon, the source material is mainly derived from interviews Flynn conducted with his family members, many of whom spent time in Ireland's institutions to pay for the original sin of their family name. It is infused with the sounds of Flynn interacting with the spaces he suffered in, as well as a haunting and impressive soundtrack from Naukkarinen.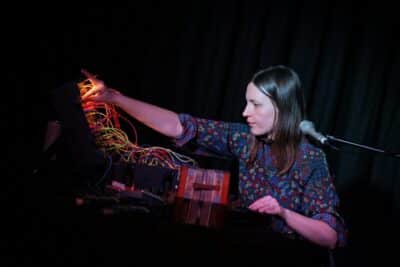 The next evening, Naukkarinen performed some of the material from the score as Lau Nau. It lost none of its emotional strength in live performance; indeed, the deft and delicate touch she applied brought some of the audience at Cecil Sharp House to tears. The beauty of Lau Nau's songs is unrivaled in modern experimental music, and it is clear why she was commissioned to compose for the film: the sounds of songs like "The Saints" are stretched and filtered until they betray such fragility that they would simply break apart in the hands of less sensitive artists.
Comparisons to Lisa Gerrard were made, and the appeal to fans of many 4AD releases could be seen, but Lau Nau's vocals in songs like "Unessa" (from Poseidon) lack the Dead Can Dance singer's bombasity. Her songwriting, infused with the traditional styles of her native Finland, is restrained and intimate. Another track lifted from Poseidon, "Sorbuspuun alla," had listeners marveling at her ethereal treatment – every child should have a mother who can sing to them with such care and character.
Lau Nau's vocals were accompanied by sounds generated or processed through her suitcase modular synthesizer. Only days before, she had been in Stockholm's EMS studios, making use of a room-sized set-up, but this box of tricks was sufficient to demonstrate the potential of electricity and underline the organic beauty of Lau Nau's singing.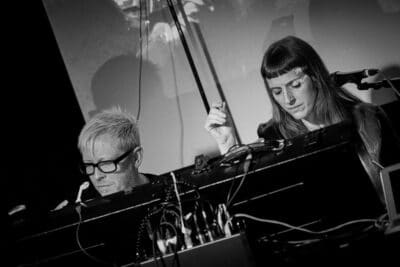 The modular theme was embraced by the other act on the bill. Vile Electrodes remain Britain's best electronic duo, but they are as well known for their technical wizardy as for the strength and tone of Jane Caley's vocals. The challenge they took up was to build a set using modular kit, so it was a good thing that the UK had not diverged from the Eurorack standard in a fit of post-Brexit pique.
Were they not sitting in front of a screen that allowed the audience to see their hands, the Viles would have looked for all the world like two air traffic controllers diverting flights over Sussex. The slow, growing oscillations of their instruments yielded synthetic patterns that took shape before dissipating like vapour trails. Power pylons were serenaded and satellites tracked. Snow fell, and each pulse was as unique as the last.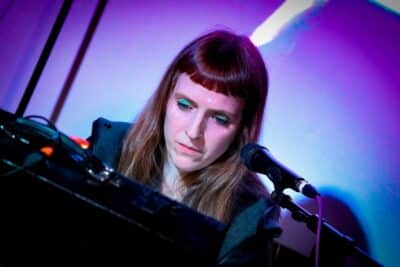 As their hands swapped wires and swept dials, each acted as a living Tesla coil; and the looks that flashed between Caley and Martin Swan were the code that replaced the relative safety of MIDI. It was a high-wire act on high-voltage equipment, walking a path between danger and beauty. In the world of modular equipment, there cannot be one without the other.