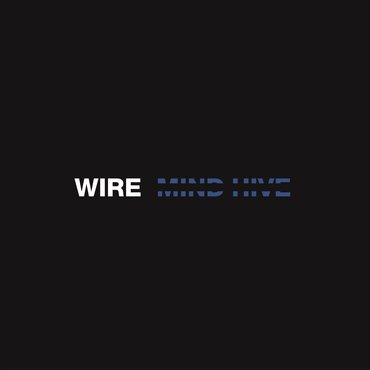 When people say that they are inspired by Wire, the first question is, which one? The one that hoisted the pink flag for post-punk? The one that lost its drummer and a vowel to the lure of rhythm machines? The one that ground every indie act into guitar pedal dust? The psychedelic-tinged one? There might be forty versions competing for the role, but the Wire you see is the Wire you get.
There is a Wire for every season, every mood and every day. For those under 40, there has always been a Wire – apart from when they stopped being Wire and formed duets that were trios or built tents on consecrated land under John Fryer's gaze. Those gaps are part of the story: Wire stops and starts with the season, the mood and the day.
Wire is an ethic rather than a product. It has things for sale but doesn't sell out. On stage, they don't take requests or prisoners; nor do they repeat themselves, even if practice makes perfect. Change really does become them.
The bookshelf is full of notes on the band. They can be catalogued but not categorised. Everybody loves a history, but the instruction is to read and burn.
Here they come again. This Wire surprises with titles hinting at Americana. Cactuses and Oklahoma feature in the track listing, but English prog influences are the first sounds in the mix. "Be Like Them" is the poster on the wall of a Salisbury boy. It opens an album called Mind Hive that is a trippy travelogue from Brighton's sea wall to a midwestern dust bowl.
"Cactused" was one of the best singles of 2019. It is hypnotic and melodic, and if it hasn't conquered US FM radio it is only because that germ ship has sailed.
Colin Newman offers seaside observations in "Off the Beach." The picture is a close as Wire have come to social realism, delivered with the clarity and precision of the GPO Film Unit. You can practically taste the Flake 99.9 and smell the ozone.
"Unrepentant" finds the group closing in on XTC territory. Swindon's finest grew up down an A road from Colin Newman, so perhaps it is a Wiltshire thing, but the stylings are evocative of heady summer days. Dreamy synths and guitar lines swirl like the seeds of dandelions on a gust of wind, fading into the haze over a grassy field.
The opening of "Oklahoma" takes you on a cinematic journey, but it is more Grapes of Wrath than Rodgers and Hammerstein. Your tour of the landscape in 2.39:1 format is interrupted by Graham Lewis, who is admiring a "sexy hearse." California beckons.
"Hung" reflects the harder side of Wire, where Robert Grey's drums hammer points home and guitar lines burn like comets. "In a moment of doubt," Newman intones, "the damage was done." The studio production is exemplary, but there is no questioning that "Hung" is destined to be a storming live track.
The album closes with "Humming," a slow track in which Newman reflects on a recent conspiracy theory over an organ and bass combo. Didn't expect that? You should have known better.