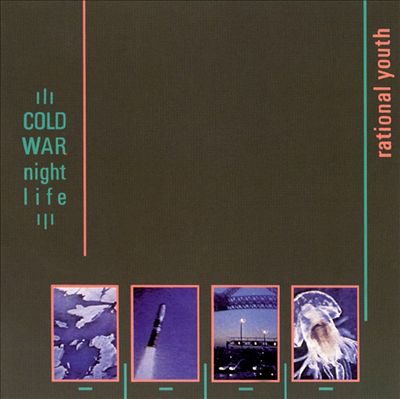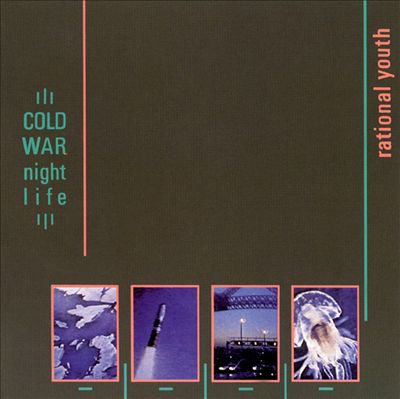 When the Berlin Wall was breached, Germans partying on top of it had a ready-made soundtrack from a Canadian synth band.
"Dancing on the Berlin Wall" was one of the tracks on Rational Youth's 1982 debut album, Cold War Night Life. It had references to Michael Caine's nerdy rival to James Bond and David Bowie's "Heroes." Armed with a bass line that Kraftwerk wish they had written, the song carried a message about dancing as a social reaction to political repression. It was conveyed by Tracy Howe's distinctive, calmly spoken vocals – an antidote to the worry and tension surrounding the introduction of medium-range nuclear missiles in the Central European Theater at the time of recording.
Those vocals can now be heard with additional clarity as the result of an excellent remastering job by Universal. A new edition of Cold War Night Life is now out on vinyl and CD with additional tracks. The singles released by the group around the time of the album – some of which have been available only as bootlegs and needle-drops for many years – have been put together here for the first time. As a whole, this package represents the first opportunity for fans to hear the material the way Howe and Bill Vorn intended when they went into the studio in Montreal.
The equipment used by Rational Youth to make Cold War Night Life seems quaint in its simplicity, but it had masses of character. The modular and keyboard synths that Howe and Vorn had collected were matched with a TR 808 drum machine and CV-controlled sequencers to make sounds that Canadians had until then only known from Japanese and German imports. The remastering highlights the importance of the band's sound design, which was influenced by YMO, Kraftwerk and Tangerine Dream but also grew from their own engagement with the hardware.
The tracks included in the new edition are: "Power Zone," "Coboloid Race," "I Want to See the Light," "Saturdays in Silesia" and the French and English versions on their second single, "City of Night"/"Cite Phosphore."
The album includes extensive notes and graphics from Howe's archives, along with testimonials from artists and music writers. Joakim Montelius (Covenant), Phil King (Lush), Tobbe Lander (Romo Night) and Chi Ming Lai (The Electricity Club), among others, offer their impressions of Cold War Night Life and its place alongside the pioneering electronic music of the day.
Rational Youth recently toured Europe with Psyche. Most of their shows were in Germany, which continues to take to heart their confidence that love can grow in no-man's land and the barricades can be your dancefloor. This new edition takes the sound and impact of their message to a new level.