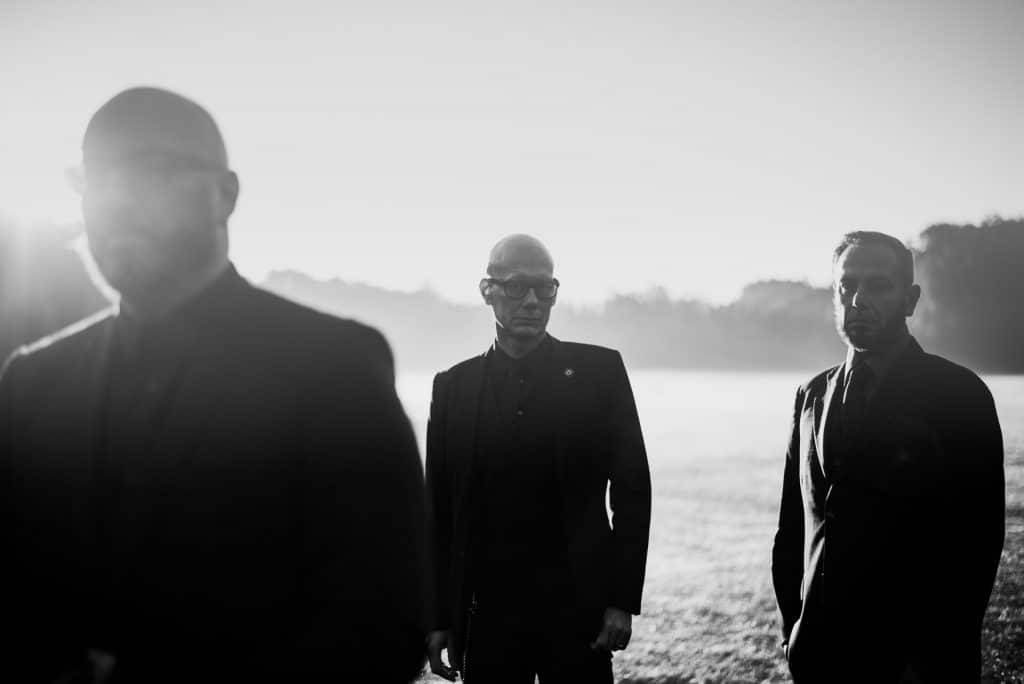 Covenant are back with the Fieldworks Exkursion EP. A five-track collection, it shows the Swedes developing their interests in philosophy, sampling and rhythm.
With elements of the sound captured from environmental sources – a la Chris Watson – the band have turned their surroundings into sonic sources. The results are sculpted and moulded around the kind of synthetic scaffolding that they are known for.
For this EP, which is the first of a cycle of releases expected under the "Fieldworks" rubrik, each band member has taken the helm for one song. The resulting variations in style are more subtle than might be expected.
The opener, "Pantheon," takes us to the sites of ancient temples via a Spanish airport and Kraftwerkian vocoder work. In places, it recalls Brian Eno's commission from NASA, which makes sense if the temples connect us to spaces we can only glimpse from great distances.
"All That Is Solid Melts into Air" takes its name from a quote by Karl Marx. The lyrics focus on the dual horrors of capital and war, but Covenant manage to avoid the Pet Shop Boys' bare didacticism. Eskil Simonsson's distinctive vocals neatly carry the lines over the rhythm of small arms fire.
The French singer Grabyourface makes an appearance on "False Gods," which pulses insistently with critical synths. The Mayan creation myth inspires "Popul Vuh," which combines a tale of lost continents with industrial loops and a synth line evocative of Laurie Anderson's own story-telling accompaniments.
The EP wraps with "Das Nibelunglied (Erstes Abenteuer)." A German voice intones a tale over piano and bass tones, in a form perhaps familiar to Neubauten fans. It is brooding, mysterious and dark. The sounds between the notes are where the feeling lies, and the resonance lingers well after the recording ends.