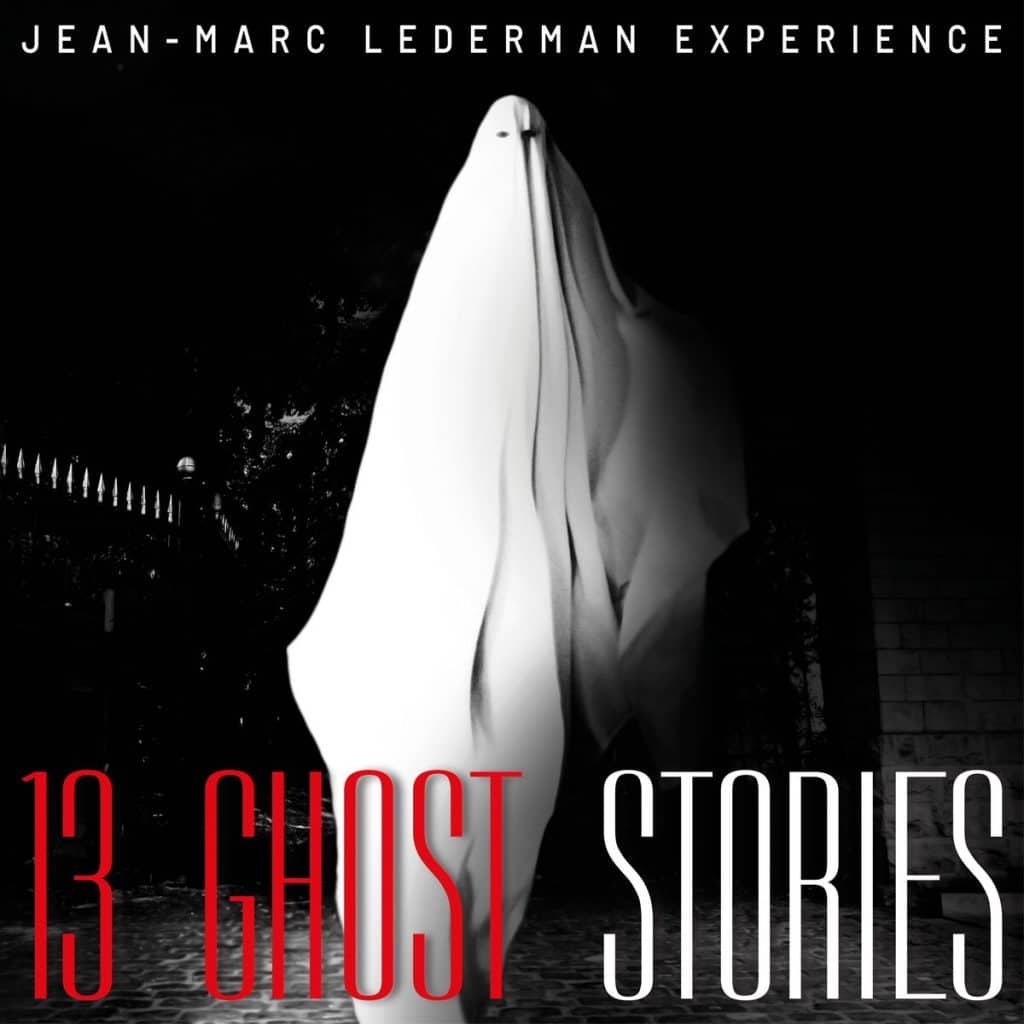 13 Ghost Stories is the second concept album from the Jean-Marc Lederman Experience. Coming four years after The Last Broadcast on Earth, it is even more ambitious than its predecessor.
Spread over two CDs, in its physical form, the project incorporates a book designed by Erica Hinyot and stories provided by Rodney Orpheus (The Cassandra Complex), Julianne Regan (All About Eve) and Christina Zun (Witchblade comics).
All versions draw in a variety of singers to project their apparitions over instrumentals prepared by Lederman. Contributors include Elena Alice Fossi (Kirlian Camera), Christer Hermodsson (Biomekkanik, Spark!), Louise Fraser, Yvette Winkler (Vaselyne), Jenna Fearon, Louise Love (Parralox) and Juliette Bosse, among a stellar set of vocalists.
There are a range of styles on offer, but the surprise for an album categorised as "neofolk" on Discogs is how shoe-tapping some of the material is. On "Upset Karma," Fossi and Lederman come across like "Ray of Light"-era Madonna with Orbit-esque bubbling synths and reverb. "Tú Sabrás" with Louise Love is fit for a Kylie album.
Darrin Campbell Huss (Psyche) is in powerful form on "Momentary (Ghost in the Room)." As he promises to "keep you safe," you can't help but believe that he can keep the phantoms at bay.
Lederman's alter-ego is Ghost, but all of his previous projects, including The Weathermen and Kid Montana, have brought him to this point: electronic and experimental music with balanced senses of humour and groove.
The spirits are real: with all of the songs on 13 Ghost Stories, the talent is material.