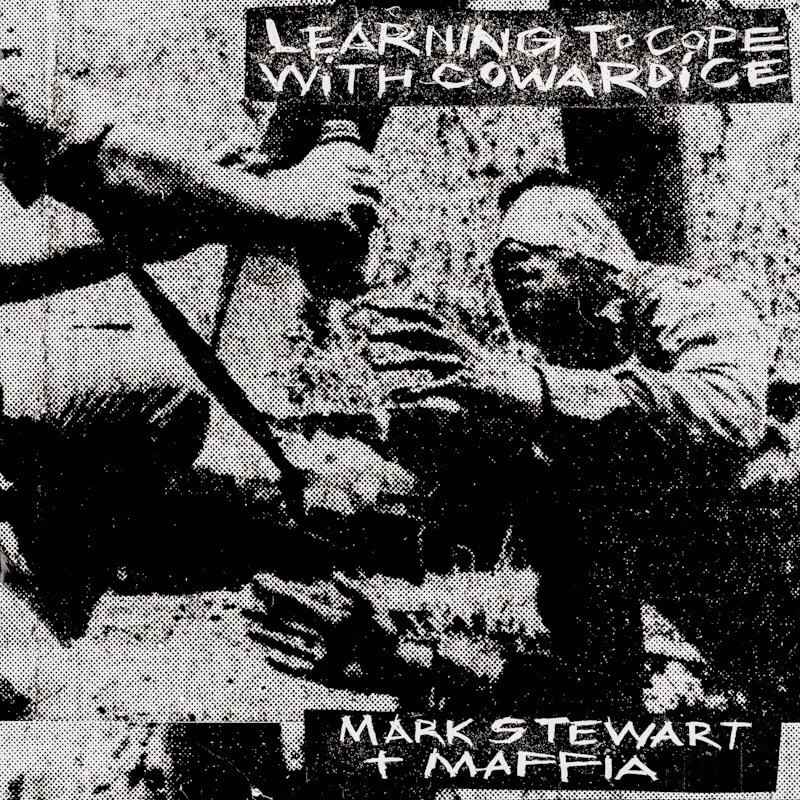 Mark Stewart, The Pop Group vocalist and bard of conspiracy theories, is having one of his best solo LPs reissued with added materials from the archives.
Learning to Cope with Cowardice, his first solo album, was a landmark for post-funk, post-punk, post-industrial music. Recorded with The Maffia – musicians on loan from label-mates Dub Syndicate and New Age Steppers – it featured On-U Sound's Adrian Sherwood at the mixing desk with all of the pots turned to the the right and all of the sliders pushed forwards.
The thunder clap of beats on …Cowardice sounded like Thor enraged, while Stewart's cries and growls subverted dub conventions. On the title track, he worked up a lather of anger and anguish sufficient to shame the most apolitical clubber into active resistance.
In the event, the politics of the album were potentially a muddle. "None Dare Call It Conspiracy" took its title from a book by Gary Allen, a spokesman for the far-right John Birch Society and promoter of the concept of a conspiratorial "New World Order." Wes Brooks' roots classic, "Don't Ever Give Up (Lay Down Your Arms)" was covered as "Don't Ever Lay Down Your Arms." The album ended with "Jerusalem," the alternative English national anthem written by the radical socialist William Blake, in one of Stewart's accidental moments of epic beauty.
Mute Artists have repackaged …Cowardice with The Lost Tapes, a collection of out-takes from Stewart's sessions with Sherwood. Stuffed with stickers and posters, the collection comes as a two-LP set on clear vinyl. Spun at 33 1/3 rpm, The Lost Tapes reveals a set of experimental versions of some of the tracks that ended up on …Cowardice, along with edits that didn't make the final cut-up. They deserve to be beamed to other planets as proof that we once knew how to groove.