UUUU
Corsica Studios, London
24 January 2018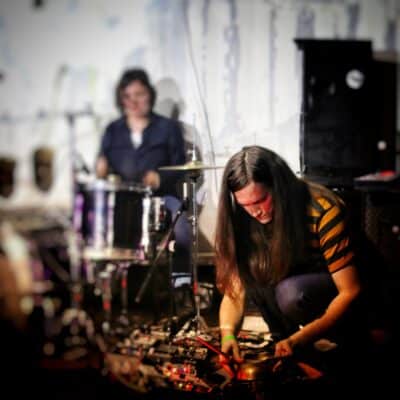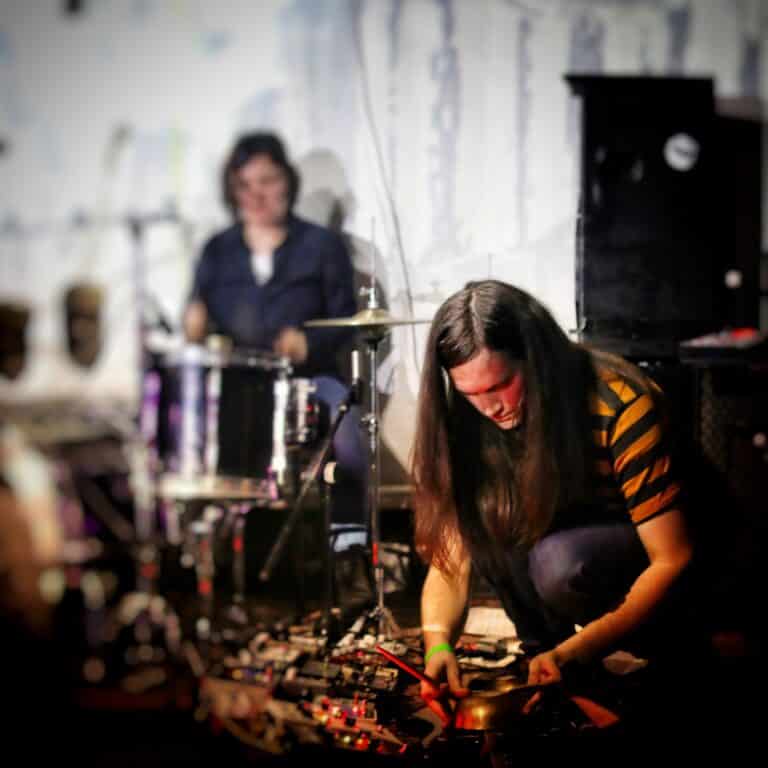 For their debut London show, UUUU take up a diamond formation. Graham Lewis, the Anglo-Swedish bassist, takes the striker's position. He is flanked by Matt Simms on guitar and singing bowls and Thighpaulsandra on keyboards and percussion. Drummer Valentina Ma from Italy brings up the rear and the show kicks off before an excited crowd.
The standard rock playbook is thrown out early, but the international team of musicians demonstrate impressive teamwork. They make an advance that shows tight collaboration and impressive set pieces, while improvising with elan.
Lewis carries tracks forward from the band's self-titled album with a pulsing bass. He's in good form, and only occasionally breaks a sweat under the spotlights. The rhythms from Ma, behind him, propel the performance in ways that recall Krautrock's free spirit and German precision.
The psychedelic aspects of the show really break things open. Simms pushes bowls around his prone guitar with drumsticks, which look like chopsticks. The resulting drone is a Zen dream. Ma chuckles at his attempts to keep the bowls on the strings while sweeping and tapping drums with sensuous tension.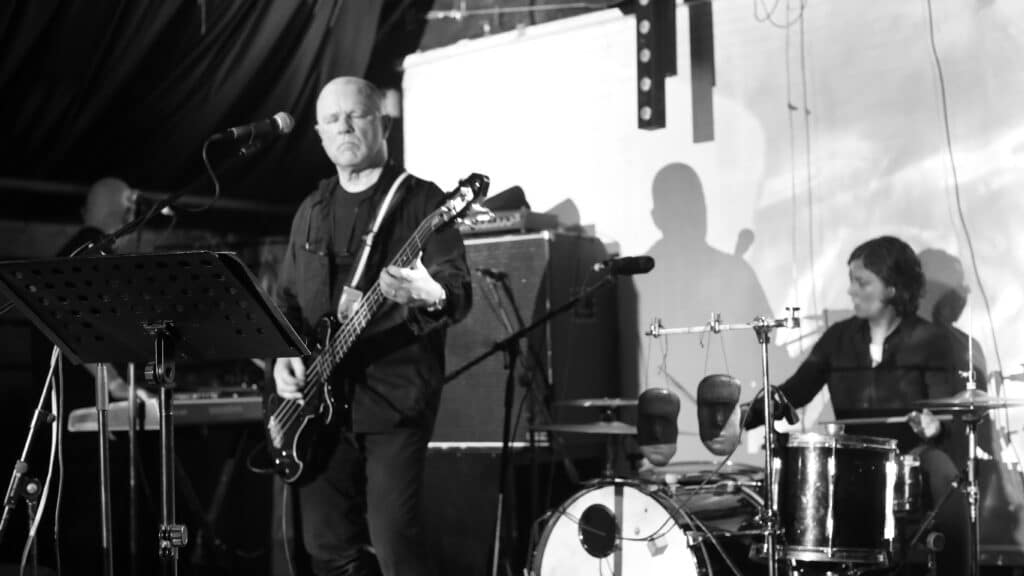 Thighpaulsandra's keyboards run up the right side of the stage, the bass passing between him and Lewis. He fills the gaps with confident movements that show off his international experience.
At full time, there is nothing left to play. The band have thrown everything into the show, leaving the audience gasping. In the changing room, their manager could only have been happy at their performance, which at times was reminiscent of an infantry assault.