After the loss of so many artists in 2016, it was a pleasure to see some of the original synthpop heroes back on the release trail. OMD, Alison Moyet, Erasure and Blancmange were among those with new albums to perform, and they all stuck to what they do best.
Against that backdrop, Depeche Mode's effort, Spirit, seemed a tired and forced attempt at American blues-rock.
Depeche Mode used to sing about danger, but there was nothing particularly risky about Spirit. Against a backdrop of nuclear threats, environmental disaster and grinding poverty, the millionaires from Basildon put on beards and taunted their neighbours for letting them down (again?).
The album contained many of the band's familiar sounds, but fans complained that it lacked the magic of earlier works. We probably won't see another Depeche Mode album until 2021, so we can only hope that by then Trump will be gone and Martin Gore will have rediscovered the joys of moody electronic pop.
In contrast, this year's list is packed with risk-takers. From industrial pioneers to Finnish librarians who dabble in experimental soundtracks; from middle-aged Swedish dark electro songwriters to Belgian conceptual artists – 2017 was the year in which those who dared won.
---
17. Throbbing Gristle – Second Annual Report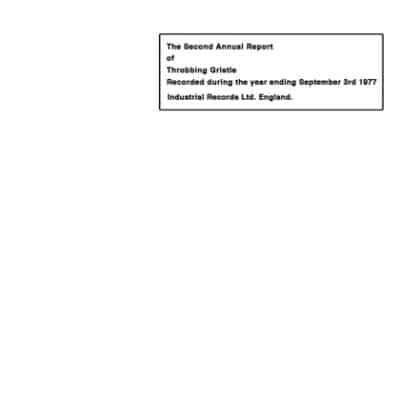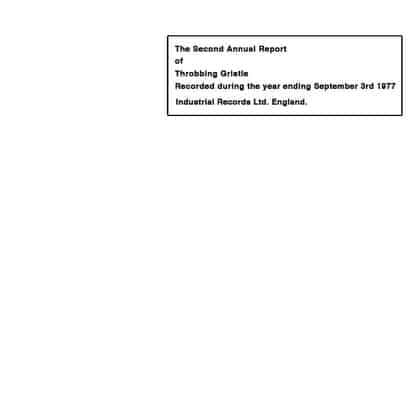 It's a reissue, but Mute's release of Throbbing Gristle's first album is a reminder of how potent the capital-I Industrial  quartet were in the second half of the 1970s.
In those days, entertainment for many English youths consisted of shooting fireworks at each other or gobbing on pub rock bands playing at high speed. Synthesizers were the devil's handiwork, and anyone putting them on stage was a Rick Wakeman effigy waiting to be hung from the nearest faux-Tudor beams.
Throbbing Gristle didn't care. They liked ABBA and built their own kit. The audience could throw all the chairs they liked – they were going to play on.
The unconventional, deconstructed sound of TG started riots, wound up the press and opened the doors to post-punk experimentation. Second Annual Report turned forty this year, but even in middle age it stands head and shoulders above anything in Pitchfork's playlist.

Web site: Industrial Records
---
16. Pieces of Juno – Tacenda/Kalopsia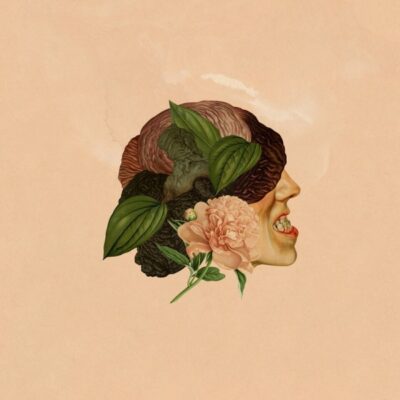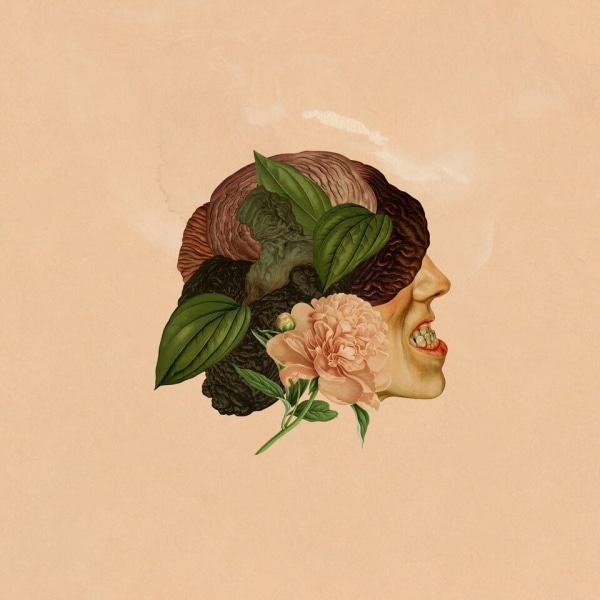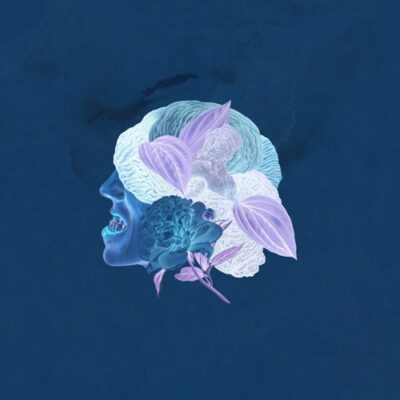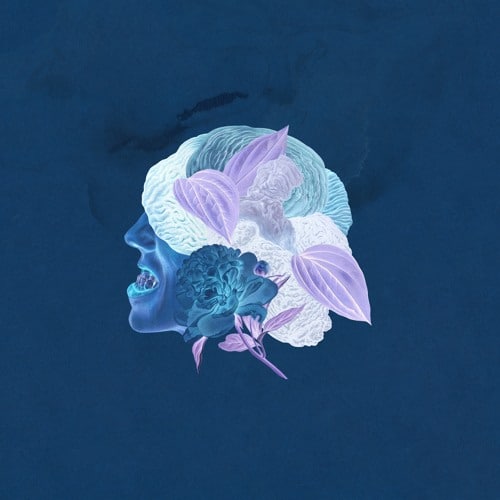 Norway's Pieces of Juno released not one but two albums this year. Tacenda and Kalopsia each would have made our list on their own, but together they demonstrate the vitality of Norway's most promising young artist.
We were treated first to Kalopsia, the "red" piece, which has been nominated for a national prize in Norway. Tacenda, the "blue" piece, followed later in the year. The songs on both albums had been written at the same time, but were sorted by Juno into different releases based upon their feel, setting up a duality that is reflected in their artwork and in Juno's wigs.
In any event, both albums feel as smooth as stockings being drawn along shaven skin. Not that we would know anything about that, but Juno's jazzy, trip-hopping sound is both sensual and seductive. The voice of Anana on a cover of Elysian Fields' "Black Acres," intoning, "I need to have this little death" – you know the French saying – just adds layers to this picture.
Juno calls her style "Northern Noir," and it is as good a way as any to describe the sound coming from the speakers. Somewhere between Portishead and Nick Cave, with minor key images emerging from the darkness, with these releases Pieces of Juno has crafted a magical sonic diptych.

Web site: Pieces of Juno
---
15. Black Line – Treason, Sedition and Subversive Activities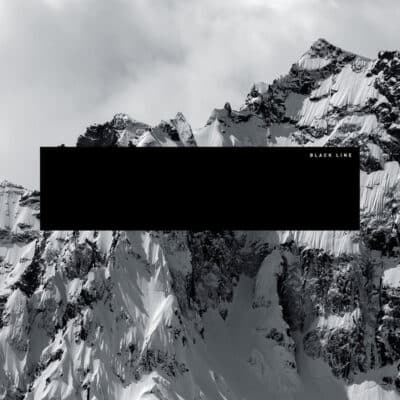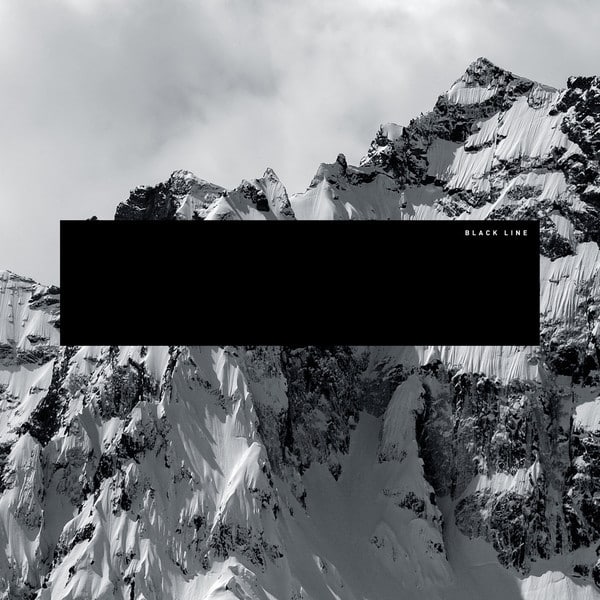 An electronic super-group to rival The Traveling Wilburys, Black Line has a core team in Douglas J. McCarthy (Nitzer Ebb, Fixmer/McCarthy, DJM REX) and Cyrusrex (DJM/REX), and it draws in a long list of collaborators: Bon Harris (Nitzer Ebb), Jason Payne (Nitzer Ebb), Ken 'hiwatt' Marshall (Skinny Puppy, DJM/REX), Paul Barker (Ministry/Revolting Cocks), Jon Bates (Big Black Delta), Zack Meyers (Fear of Ghosts), Brad Apodaca (Fear of Ghosts), Anthony Baldino and Michael prophei Dietel (Annodalleb).
The first album from Black Line is completely funked up. "Shut It Down" provides a growling, groovy slice of EBM with McCarthy's voice scraping like a strop razor over a stomping beat. It out-hammers Nine Inch Nails.
"Changed" comes as a mix from Venetian Snares, adding a touch of Prairie grit. There is plenty of experimental and industrial styling on Treason, Sedition and Subversive Activities, and it is great to hear McCarthy in a fighting mood again.
Black Line are opening for Depeche Mode on the next leg of the European Spirit tour.

Web site: Black Line
---
14. Parralox – Holiday '17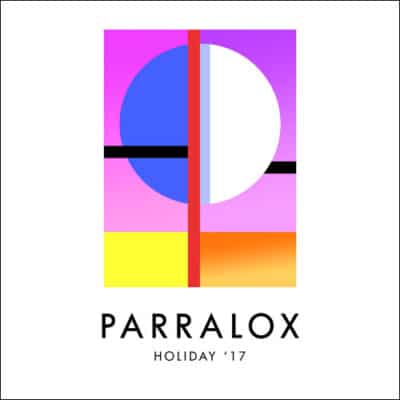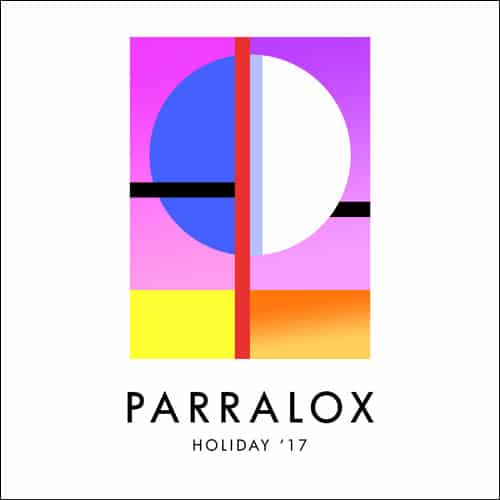 Parralox's seasonal collections are always heavily anticipated, and the release of Holiday '17 more than lives up to expectations.
John von Ahlen has a gifted ear for classic synth sounds, and his choice of material is always speaker candy for electronic music fans.
Holiday '17 comes with covers of The Assembly's "Stop/Start," Human League's "The Dignity of Labour" and Depeche Mode's "Shine" and "Fools." Even Fleetwood Mac's "Dreams" gets a Parralox makeover.
The real treat is a subversive version of the traditional Christmas song, "O Tannenbaum," with Katja Kassel guesting. Kassel's breathy German vocals recall Marlene Dietrich, while von Ahlen's electronics are playful; toying with the classic to emphasise Kassel's poise.
Web site: Parralox
---
13. Goldfrapp – Silver Eye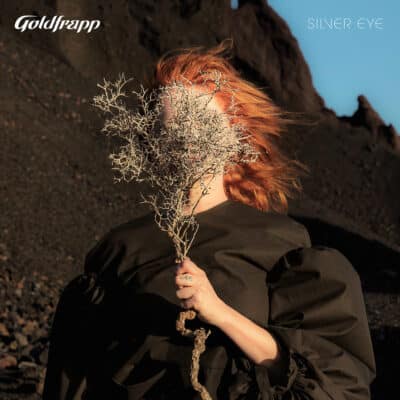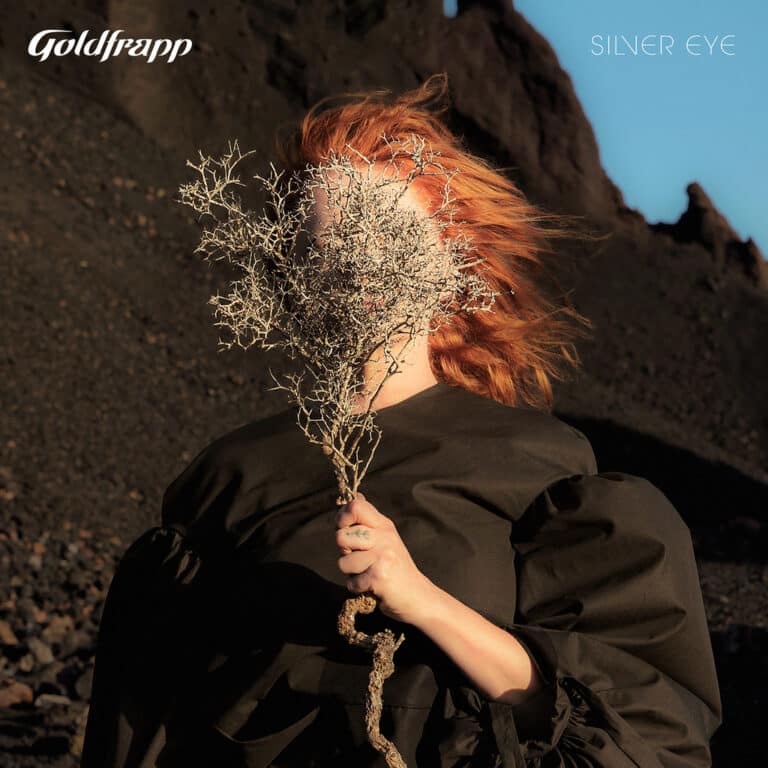 Goldfrapp's performance at Glastonbury was the kind of jaw dropping event that students discuss between classes the next day.
"Did you see…?"
"Yes! She was amazing!"
Alison Goldfrapp still has one of the best voices in Britain – up there with Jane Caley, for sure – and the show was a mad masterclass in stagecraft. If Madonna was watching, she would have bitten through her lower lip.
What Goldfrapp did live and on the new album, Silver Eye, was avoid the trap of rehashing Kraftwerk or early Human League styles that many synthpop heroes fell into. The results have been outstanding.

Web site: Goldfrapp
---
12. Anna Öberg – härsknar
NEW ARTIST OF THE YEAR!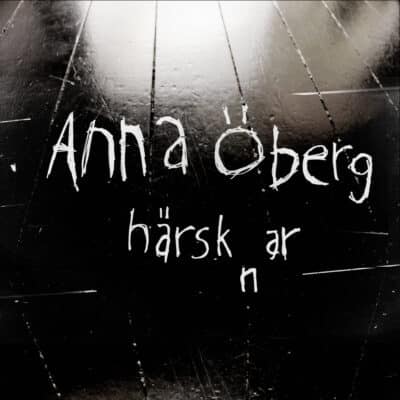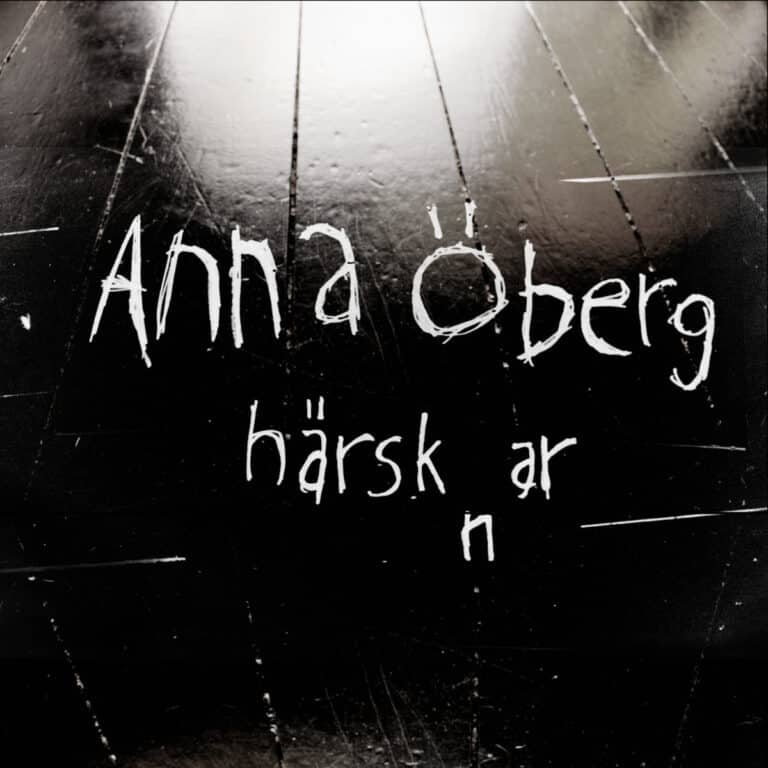 One of the surprises of 2017 was the arrival of Sweden's Anna Öberg. Seemingly coming out of nowhere, Öberg stunned the electronic music scene with a cutting-edge release designer-made for alternative dancefloors.
Tracks like "Sin mamma" [EN: "Their Mother"] channeled the spirit of Danielle Dax, while "5 minuter" [EN: "5 Minutes"] and "Allt är ägt" [EN: "Everything Is Owned"] went in a harder direction.
"Härsknar" means "rancid" in Swedish, but this was an album with a fresh feel. Produced by Öberg with Charles Storm, it breathed some life back into dark wave in 2017.
Web site: Anna Öberg on Bandcamp
---
11. UUUU – UUUU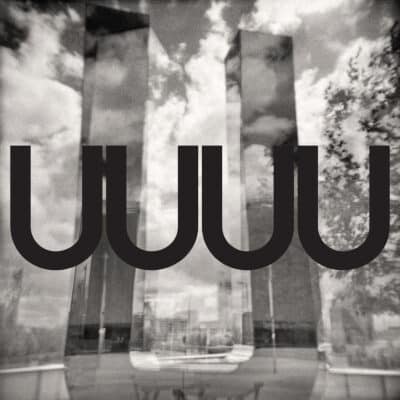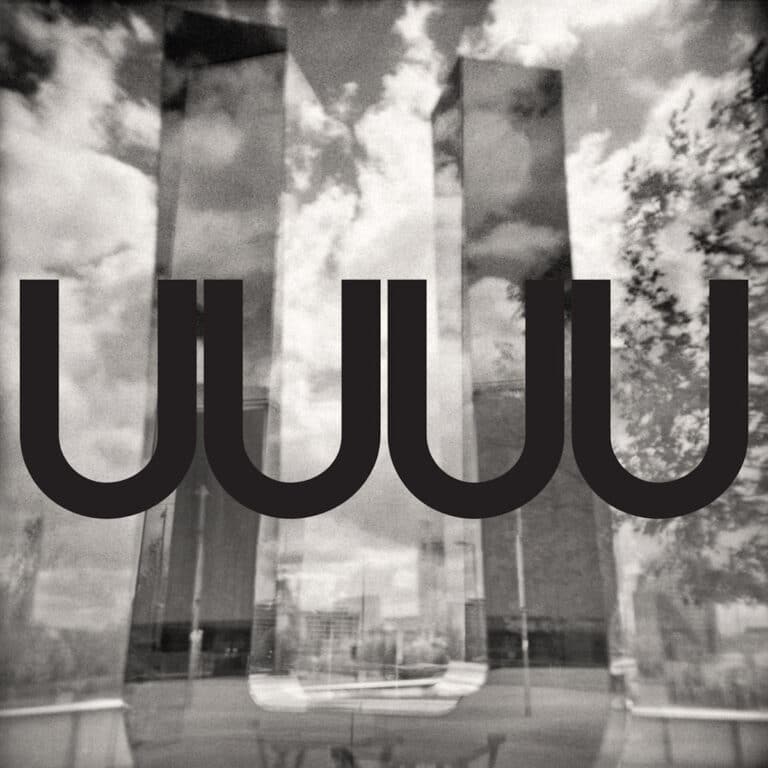 A sonic supergroup, formed from artists connected to Coil, Wire, Dome and Tomaga? Yes, please.
UUUU is the combination of Edvard Graham Lewis, Thighpaulsandra, Matthew Simms and Valentina Magaletti. Their self-titled debut album is a bonkers mixture of krautrock, experimentation, antipop and improvisation.
There must be a trend for songs over 15 minutes – see Frogmore, below – but we're not arguing for stricter time limits when the material is as interesting as "Five Gates." The piece we were really struck by, however, is "Verlagerung, Verlagerung, Verlagerung," a track that could have been mapped out in Conny Plan's kitchen.
UUUU have live shows coming up in 2018 and we can't wait.

Web site: Editions Mego
---
10. Wire – Silver/Lead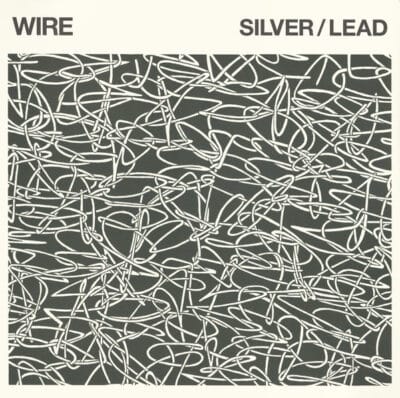 Wire never fail to disappoint, and they opened the year with another compelling release.
Silver/Lead is Wire's fifteenth studio album. In our review, we noted that it comes an adult lifetime after their initial outing:
Forty years later, Silver/Lead shows Wire emerging from the lab on the front foot, turning out the kind of material that the dream-pop set can only dream about. From the delightfully retro sleeve to the cleverer-than-a-chemist lyrics, Wire continue to hold their ground. Over their four decades as a combo, they haven't blown with the trends of the times, nor have they been stopped by line-up changes, time apart and a near-fatal experiment with drum machines. The new album continues the pattern by drawing on the strands of psychedelia that were hinted at on last year's Nocturnal Koreans mini-album and infusing them with a sense of groove.
Because Wire are at their most awesome live, we've dug out this clip from KEXP with some of the new material:

Web site: Pink Flag
---
9. Rico C – Frogmore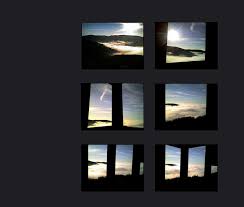 Frogmore didn't get the attention it deserved, but we predict that the first solo album from Rico Conning will be a slow burner.
You will recognise Conning from his work as a producer and engineer at Guerilla Studios and for Mute Records (Martin Gore, Frank Tovey, Laibach – it's a long list), but he knows how to make stunningly creative material of his own.
We were taken by songs like "Fluxus" and "Mercury" that were too long for commercial radio but we didn't want to end. Frogmore is an album of dream-like grooves that carry you along with them like leaves in the current, and the journey is as interesting as the destination.

Web site: Rico's Reel (blog)
---
8. Jean-Marc Lederman – The Space Between Worlds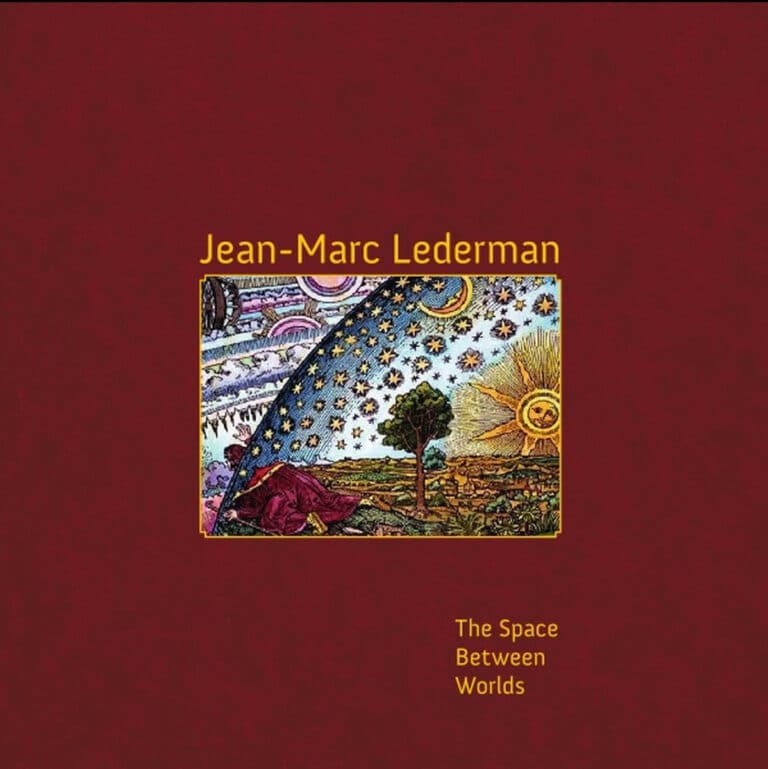 We didn't finish our review of The Space Between Worlds earlier this year – sorry – but from the moment the boxed CD came through the letterbox it has been a regular feature at CWNL HQ.
When it comes on, there is always a moment of, "Who is that?" Rediscovering Jean-Marc Lederman's latest album is a joy, because it sounds fresh every time. From the buzzing electronic arc of "Enter the Dragonette," through the whimsical "Map of the World," and on to the reverb-heavy touch of "A Darker Snare," it is an album filled with an exciting experimental spirit.
The Space Between Worlds is Sunday night music: just right to listen to with a snifter and headphones while the world sits still.

Web site: Jean-Marc Lederman on Bandcamp
---
7. DAF – Das Ist DAF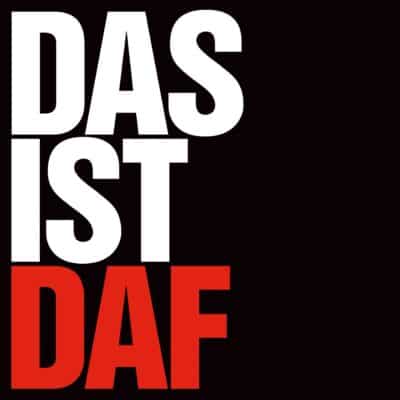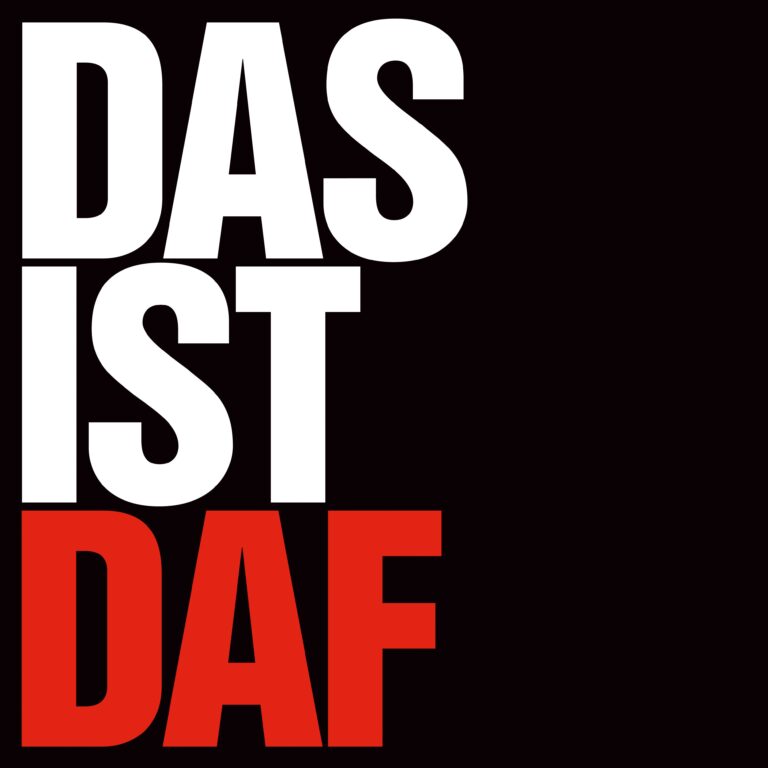 The original EBM godfathers, DAF, reissued a selection of four albums in a deluxe format this year.
The set included Die Kleinen und die Bösen, Alles ist Gut, Gold und Liebe and Für Immer – all albums that a DAF fan already owns and adores. However, even if they have  listened to "Kebabträume" and "Goldenes Spielzeug" a million times before, there is nothing bad about refreshing the vinyl and adding a slip mat to the collection.
The real treat, however, was a 12" of new mixes from Giorgio Moroder and Boys Noize and a 7″ single with unreleased tracks. They might not have change lives, but their arrival certainly lifted moods.
We spotted DAF's Robert Görl in one of the year's most interesting films – the biography of Conny Plank. The scenes he shot with the famous producer and engineer's son were particularly poignant. This trailer has a short clip with Görl at 1:01 that fans will appreciate:

Web site: Groenland
---
6. Psyche – Youth of Tomorrow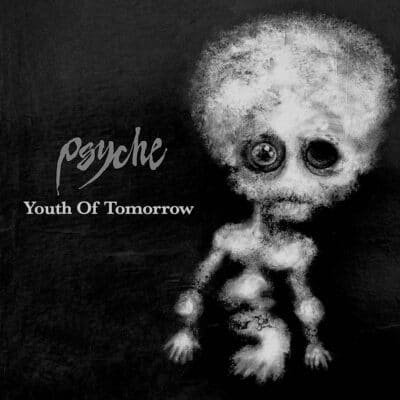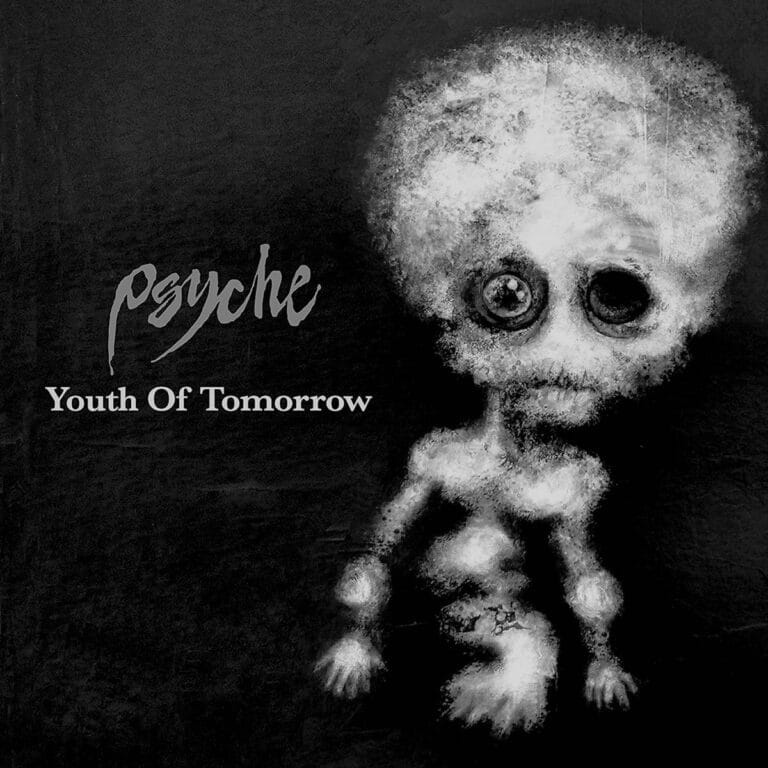 A new Psyche release is always welcome, but we were very happy when "Youth of Tomorrow" landed. It was heralded by a video that played on a series of 1980s music and television tropes: double-breasted shirts, Michael Jackson gangs and Tony Scott lighting among them.
The 80s have become a cultural archive to be excavated by synthwave enthusiasts and Netflix thrillers. It is fitting, therefore, that one of the original dark wave artists should dig themselves out first.
"Youth of Tomorrow" is great fun, but the flip comes with a serious message. "Truth or Consequence" is about the surveillance state and its discontents. Take it from Darrin:
Your life is on trial
There's a price on your head
You're gonna have to pay
For all you've given away
The security is all in your mind
You know the safety in numbers
Is making us blind
Your life is on trial
Don't stand a chance

Web site: Psyche
---
5. Rein – Freedoom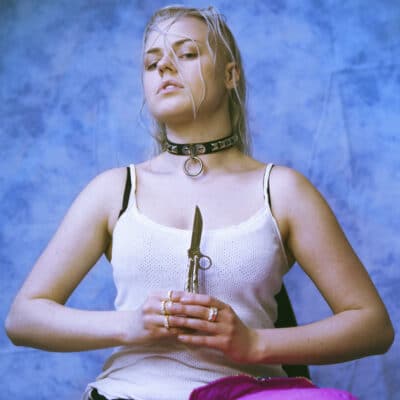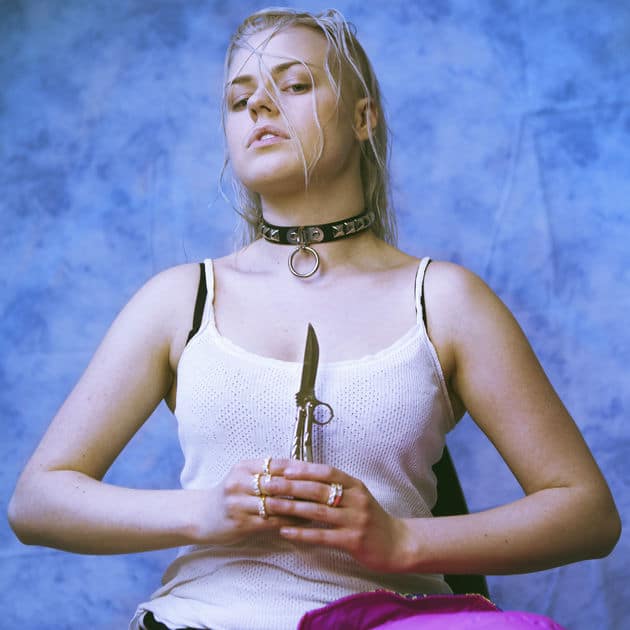 Rein announced that she is taking 2018 off, following a driving tour schedule to promote Freedoom.
We will miss the Stockholm-based chanteuse, because she has single-handedly reinvigorated the EBM genre.
The Freedoom EP won't be matched by Rein's contemporaries anytime soon. With tracks like "Missfit" and the chantable spelling song, "C.A.P.I.T.A.L.I.S.M.," Rein gave us something to think about as well as dance to.
Come back soon, Rein – music needs your kick up the backside.
---
4. Black Needle Noise – Lost in Reflections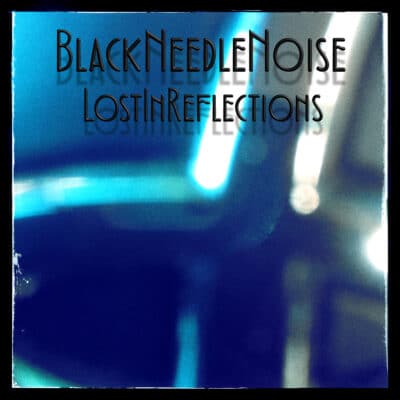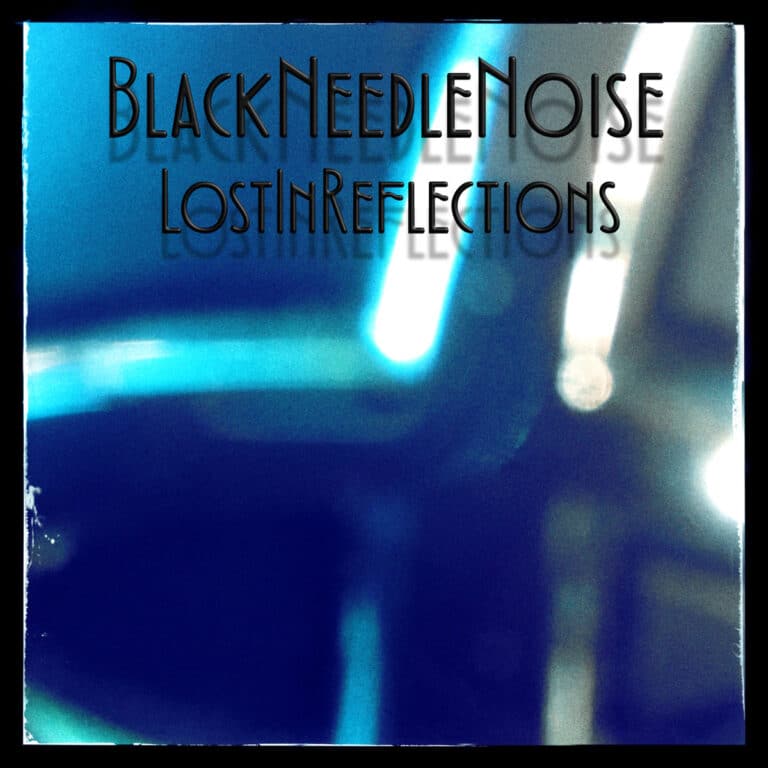 John Fryer relocated from Oslo to LA this year, but the move to a warmer climate didn't interrupt the flow of excellent releases from his Black Needle Noise project.
Lost in Reflections, BNN's most recent collection, continues the pattern of excellent and mind-bending collaborations between Fryer and a long list of accomplished vocalists.
We've said before that BNN is the spiritual successor to This Mortal Coil, and Fryer has consistently proven the point.
What makes BNN interesting is the spin that the singers bring to the project. Take the alternately soothing and soaring vocals of Kite Base's Kendra Frost on "Warning Sign." Frost's voice is simply stunning, while Fryer's instrumentation and production are both elegant and dynamic. Ivo might have retired to live in the desert, while 4AD has become just another hit-seeking label, but Fryer is keeping the true flame of This Mortal Coil alive by letting the human voice have a space of its own.
We love the contribution of Jennie Vee on "Heaven." Vee recently joined The Eagles of Death Metal as their bassist, but she also has a history of making dreampop material of exceptional quality. "Heaven" finds her in a darker, very personal space, and the results are magnificent.
There are also contributions from Front Line Assembly's Bill Leeb, Andrea Kerr, Delerium collaborator Mimi Page, Omniflux, Zialand, Ana Breton and Sivert Høyem. Each has its own, distinctive qualities, but the collection is held together by Fryer's sublime production.

Web site: Black Needle Noise on Bandcamp
---
3. Kite Base – Latent Whispers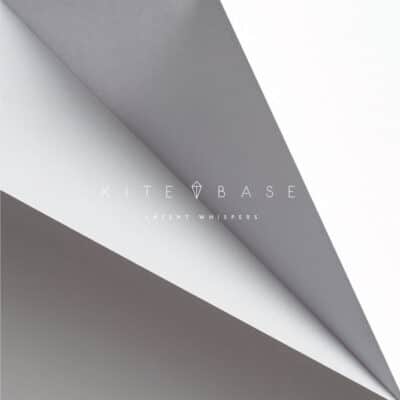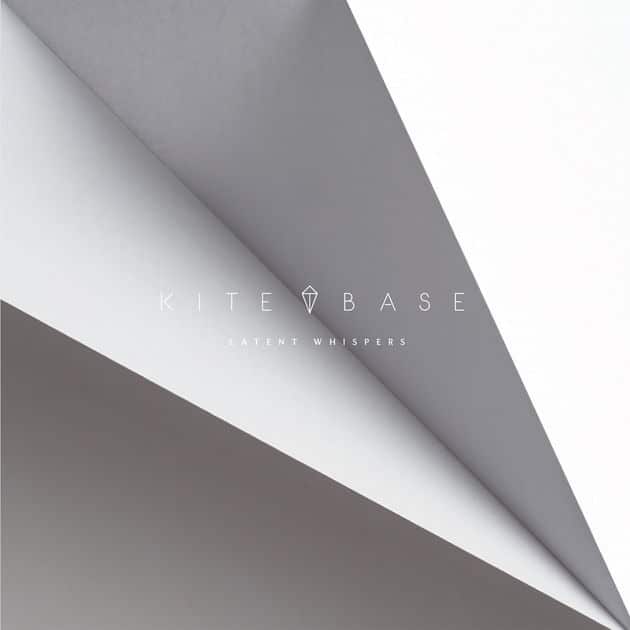 Kite Base is as close as you can get to the pulse of London's alternative sound.
Throbbing basslines, rhythms that tense and release like muscles, vocals both sapphic and seraphic – this is music from the core. Pity the finger-snapping hipsters from the suburbs who are trying to impress each other with clones of Phoebe from Friends.
After seeing the band live, it was no surprise to find that Latent Whispers is a mighty debut album. Dueling bassists, a drum machine and one of the strongest vocalists we've heard combine to perform sturdy tracks with a deep sense of groove. It's like indie-funk fuelled by Irn Bru.

Web site: Kite Base
---
2. Lau Nau – Poseidon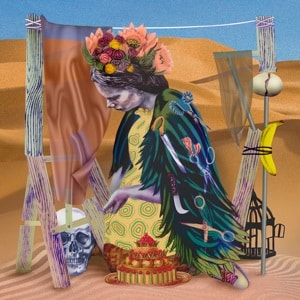 Finland's Lau Nau is one of Europe's most interesting artists. She crosses bridges between folk, experimentation and chamber music with ease, and her output is a dream for movie makers.
Poseidon is Lau Nau's follow up to Hem. Någonstans, the soundtrack to the eponymous film. It's an antipodean partner to that album, filled with sounds and feelings drawn from warmer days. We found that the best musical signposts were somewhere between Virginia Astley, Ryuichi Sakamoto and Sigur Rós, but Lau Nau's sound is both original and daring.
We expect that this will end up in a Hollywood music consultant's bag of surprises sooner rather than later.

Web site: Lau Nau
---
1. Page – Det Är Ingen Vacker Värld Men Det Råkar Vara Så Det Ser Utt 
ALBUM OF THE YEAR!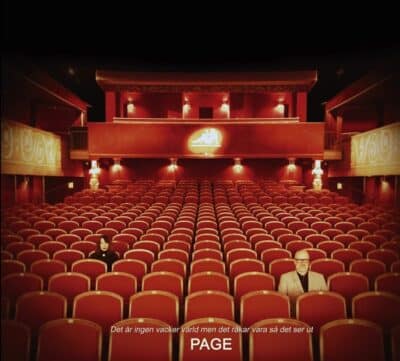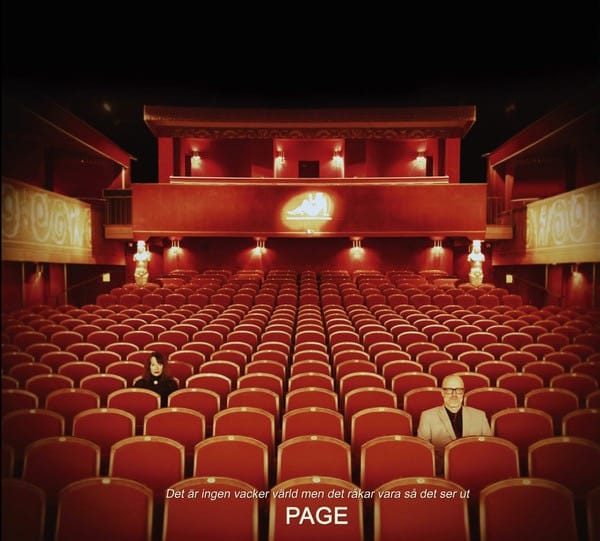 Sweden's poptronica pioneers started as a singles band, but after three decades of work have honed the album format to perfection.
Det Är Ingen Vacker Värld… is Page's meisterwerk. Eddie Bengtsson's compositions out-Numan Numan with Moog filters and angular phrasing, but the secret to the album's success is its pop intentions.
"Tid För En Kyss" is knock-out poptronica. No one else is writing songs like "Lägger Av." Page's formula is one part integrity and two parts audacity, and the combination puts the band streets ahead of its competitors.
Known as Sweden's Vince Clarke, Bengtsson is fearless in his pursuit of pure poptronica. There is no auto-tune on any of the vocals. No concessions are made to the demands of hit radio. All of the tracks are made with authentic Moogs. The sounds are crafted without presets and reach straight for your hips.
You don't have to dance, but if you don't then you'll have missed all the fun.

Web site: Hot Stuff