Beatbox Live
Halmstad, SE
15 Oct 2016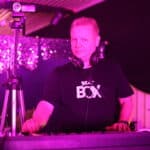 Halmstad is half-way between Gothenburg and Malmo on Sweden's west coast. A perfect meeting place, therefore, for the country's most enthusiastic poptronica fans. A small venue on the edge of the water provides the setting for an amiable evening to host a mini-festival featuring Canada's best-loved synthpop heroes, Rational Youth, a rare appearance by Italo legend Paul Rein, a tribute to the sorely missed Krister Petersson, and more.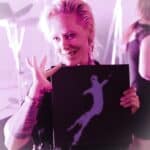 Proving The Electricity Club's dictum that "the best shows are the ones curated by fans," Beatbox Live was an ambitious but carefully-organised event, combining nostalgia and novelty in equal measure. It began with Electric City Cowboys, a part-time act from Karlshamn, who warmed up the crowd with danceable songs, and Modiga Agenter [EN: Brave Agents], who provided evidence of the talent bubbling under the surface of the Swedish scene.
Then it was the turn of Candide, one of our favourite Swedish acts. The group consistently delivers a stylish, crafted form of poptronica, and they had hips and feet in motion throughout their set. They gave away one of their copies of the Heresy tribute to Rational Youth, which features their version of "City of Night," delighting the winning fan at the front of the stage.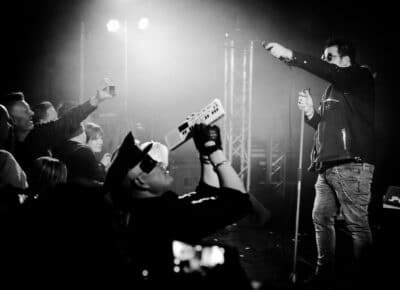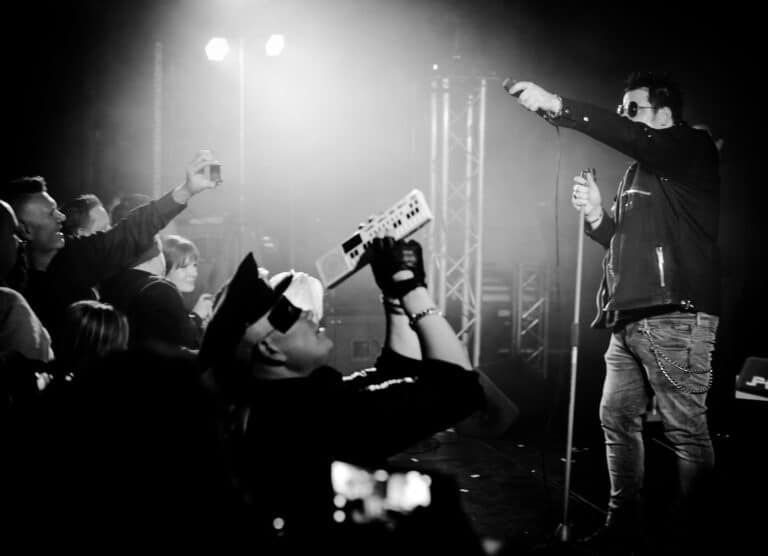 A special event took place in the middle of the programme to remember the sorely-missed Krister Petterson. Pettersson was the Swedish Italo scene's most visible booster, and he was also a key part of the legendary Vision Talk. Richard Flow from Machinista, who co-founded Vision Talk with Pettersson, led proceedings with a short set of classic Vision Talk songs before being joined by vocalist John Lindqwister for an equally too-brief set of Machinista songs.
The group Italove from Stockholm took the stage next, showing off a high energy passion for Italo Disco. While a lot of Italo can sound same-same, Italove managed to keep the audience's interest with solid beats and danceable melodies.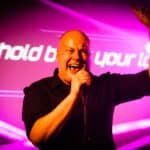 Paul Rein is known to some as the father of Joanna Rein, our favourite EBM warrior. While Rein the Younger was waiting to go on stage at Stockholm's Bodyfest, pere Rein was treating a crowd of nostalgic fans to a set of his hits, including "Communicate" and "Hold Back Your Love". He's lost some hair but none of his capacity to belt out a solid dance track.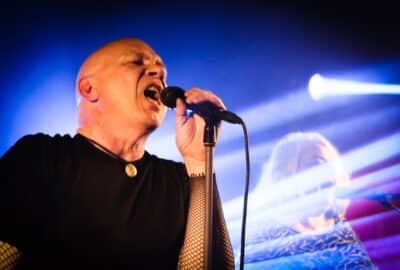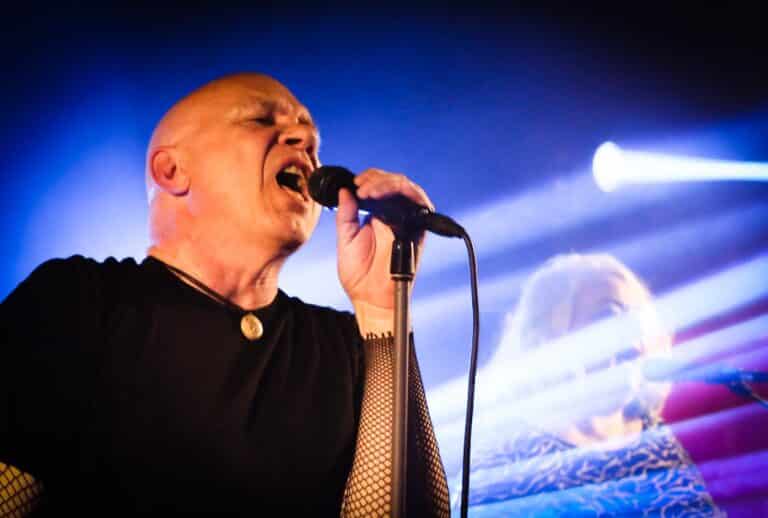 Then it was the turn of Rational Youth. The Canadian legends were making their first Swedish appearances since releasing Future Past Tense, this year's EP. Despite some technical problems that raised the possibility of the event going unplugged, they ploughed on with a set of classics and the newer material. Tracy and Gaenor Howe had just warmed up for Midge Ure (Ultravox, Visage, The Rich Kids) in Toronto, but were as happy as clams to be amongst the black-clad poptronica fans of Wallander country.
During "Everything Is Vapour," Howe lost his microphone to a superfan in the crowd, but there were plenty of voices singing along to carry the chorus without amplification. None of the new material was lost in the set, and equal love was shown for classic and recent songs. The boisterous set ran late into the frigid Swedish night, keeping the darkness away for a hall filled with happy syntare.