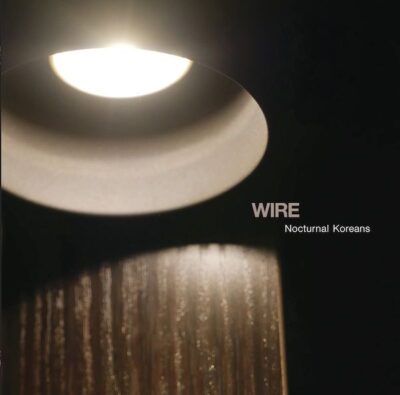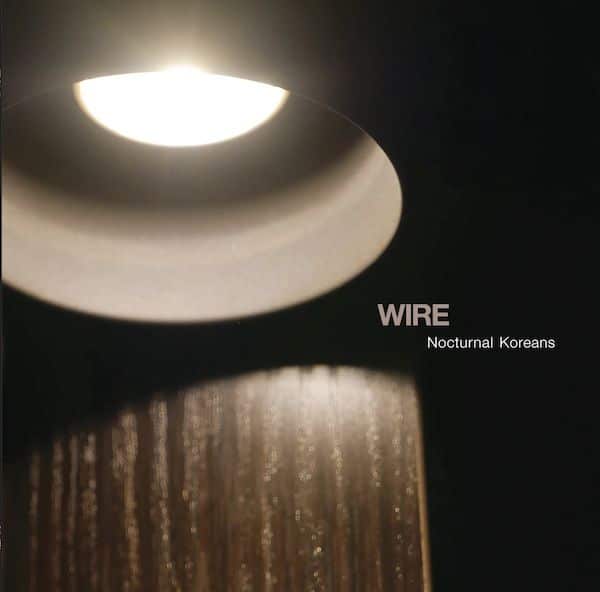 Wire's residency in Islington last year, as headliners for the DRILL:Lexington festival, showed off the songs sculpted into their eponymous, fourteenth studio album. Hewn from sonic granite, Wire was a unique out-take from the art-rock outfit's forty-year career; but then, each of the preceding releases has followed a different course. Change Becomes Us, said the title of the thirteenth studio album, and change is the only constant in the band's trajectory. Even if there is a distinctive Wire sound and they inhabit the same planet as the rest of us, they follow a less predictable orbit and make better use of space.
The proof is in the pressing: Nocturnal Koreans, the fifteenth studio album, is a breezy set, floating on gentle whispers and propelled by more insistent gusts. There are folk-psychedelic airs blowing through the vents of "Dead Weight," on which vocal tasks are shared by Colin Newman and Graham Lewis, and the material is far from the post-industrial urgency of their Send-era tracks. There might be echoes of Newman's Wiltshire upbringing in the studio work, as even the fuzz of "Still" opens up into plains as wide as a cloudless English sky.
The songs on Nocturnal Koreans started life as songs left over from the Wire sessions, but they were subjected to revision in the studio until they emerged from their hard-drive chrysalis. Newman explains:
The WIRE album was quite respectful of the band, and Nocturnal Koreans is less respectful of the band—or, more accurately, it's the band being less respectful to itself—in that it's more created in the studio, rather than recorded basically as the band played it, which was mostly the case with WIRE. A general rule for this record was: any trickery is fair game, if it makes it sound better.
As heard in songs like "Pilgrim Trade," the studio wizardry that Newman has mastered in his years as a producer is spell-binding. There are dreampop artists who can only imagine the spectral conjuring that Wire are capable of. At 25:57, Nocturnal Koreans is the briefest of trips, but it bears repeated listening to appreciate the subtle shades of psychedelia embedded in "Fishes Bones" alone.