If 2013 was the year of new music and 2014 the year of the live show, what was the defining feature of 2015? We'd say that it was the development of collectives organising to support artists outside of the record industry mainstream. The trend picked up steam with I Am Snow Angel joining forces with Dani Mari and Claire London. They called themselves Female Frequency and started crowdfunding to produce an album made entirely by women artists. Over in Norway, the KOSO collective launched with a similar spirit. This was less of a feminist statement than a reflection of feminine confidence. The record industry might be run by men in suits and their hipster-bearded minions, and EDM might have been born in some boys' bedrooms, but this year the female of the species got tired of waiting for her turn. She sounds great.
15. Train to Spain – What It's All About
We called What It's All About the soundtrack to summer, and with its effervescent synths and sparkling vocals it was glittery bliss for the trip to the beach on bright weekends. Those days are long forgotten in Europe, suffering in the cold and damp of a stormy December, but we have Polaroids to remind us that Train to Spain's first album was an accomplished debut.
14. Hannah Peel – Rebox 2
Hannah Peel's first EP of cover songs, Rebox, tackled classic 80s pop gems, like "Tainted Love" and "Blue Monday." Her second, Rebox 2, picked tracks from more current artists, such as East India Youth (with whom she toured) and Perfume Genius. We love Peel's original material, but there is no faulting her song choices or interpretations here. As ever, Peel's voice is the draw – it travels on wavelengths of exceptional clarity and has the impact of a Holi carnival of colours.
13. Machinista – Garmonbozia

Machinista's second album showed off the continued strength of their songwriting, as well as John Lindqwister's penetrating vocals. Last year's debut, Xenoglossy, set the template, and there was clearly more Lynchian, dancefloor-friendly poptronica waiting to come out.
12. Muricidae – Tales from a Silent Ocean
John Fryer, the legendary producer and songwriter, pushed out two major projects in 2015: Silver Ghost Shimmer, a grinding, sexy project with singer Pinky Turzo; and Muricidae, a Mortal Coil-esque enterprise featuring Louise Fraser. We found it hard to choose between them, but in the end kept coming back to this jewel from Muricidae's debut album, Tales from a Silent Ocean. Set to repeat, it's perpetually Sunday after sundown, and that's our favourite time.
11. Marsheaux – A Broken Frame
Reinterpreting a Depeche Mode album with synthesizers might seem a neat conceit from a distance, but when it is A Broken Frame, the Basildon boys' second, purely electronic album, you might also ask, "Why?" The answer is that Depeche Mode have long turned their back on that masterful set of experimental pop. If Gore and Gahan aren't going to develop the ideas that were first captured in Blackwing Studios, back in 1982, then why not some fans from Athens who have a line in angelic electropop? By giving the songs a modern makeover, Marsheaux breathed new life into them – if only DM would do the same!
10. Vile Electrodes – Captive in Symmetry
There still isn't a band in Britain that is making music at the level of Vile Electrodes. Their three-track EP, Captive in Symmetry, reminded everyone of that, but so did a show warming up for Mesh and a headline performance at "A Secret Wish." This was also the year that the BBC discovered the Viles, as did lecturers in media studies at an academic event in Dusseldorf. After years of breaking the fourth wall, surely it's time they punched through the glass ceiling, as well!
9. Pieces of Juno – "Same to Me"

VIDEO OF THE YEAR!
In the year of A-Ha's return, we discovered a Norwegian artist we like better: Pieces of Juno, an Oslo-based songstress, caught our attention with leftfield poptronica and creative video work. We first heard her providing backing vocals for Karin Park at Electronic Summer, which was a mighty performance all-round, and a little digging unearthed a vein of gold and silver.
Nothing against Morten & Co., but things have moved on a little. These days, Juno and friends in the KOSO collective are making their own way without the support of major record labels. As this effort shows, Norwegians are still doing great video work to accompany the sounds from the North.
8. Me the Tiger – Vitriolic
One of the stand-out performances of 2015 came from Sweden's Me the Tiger at Gothenburg's legendary Electronic summer event. The trio from Falun shook the walls with outstanding songs and fabulous vocals from Gabriella Åström. It turned out that they'd put it all down in the studio, too, and Vitriolic was bottled lightning. With DAF's management behind them, they're going to go far.
7. Jennie Vee – Spying
The word "muse" comes up a lot in writing about New York's Jennie Vee. Not in the sense of a glam- and prog-influenced rock band that puts marching teddy bears in their anti-NWO videos, but as an artist who stimulates others. Courtney Love has used the term to describe Vee, as has her photographer, Katrin Albert. We just call her great, because Vee has given shoegaze a shiny, patent-leather kick from behind. Her first solo album, Spying, demonstrated that the preceding EPs weren't kidding with their emphatic, bass-driven dreampop. We'll be spinning this for a long time yet.
6. Karin Park – Apocalypse Pop
The arrival of Karin Park's fifth studio album was keenly anticipated. There had been a three year interlude since Highwire Poetry, and it turned out that the extended gestation period did nothing to detract from Park's sense of melody. With a diverse group of songwriters collaborating on compositions, the album's flavours change like an American gobstopper candy: layers peel away to reveal a raw, inner core of emotional authenticity that you get from few other artists. "Hard Liquor Man" and "Look What You've Done" will become classics of Park's live show, but we also loved "Stick to the Lie," which had a single release with this remix.
5. Dan Söderqvist – Dark Flowers Awake
Dan Söderqvist's sidelines from Twice a Man have included a number of collaborations with European and American artists. This year, he picked through the archives for some of the best, which were collected as Dark Flowers Awake. With contributions by the artists behind Building Castles Made of Matchsticks, Narcoleptica and Mono-Drone, among others, the album showcased Söderqvist's experimental forays but also how far his influence reaches beyond Sweden's borders.
4. Rein – "Concrete Jungle"

NEW ARTIST OF THE YEAR!



We've been waiting for Rein to come along – a fierce, independent woman who combines talent with a capacity for attitude and aggression that can tame the hardest death metal grunt. Armed with a copy of Reason, Rein stormed onto Soundcloud with the old-school EBM of "There Is No Authority But Yourself," followed quickly by "Concrete Jungle." The latter proved that she has a fantastic voice, while this mix pushed us out onto the floor all over again. Dance, pilgrim!
3. Lau Nau – Hem. Någonstans
Finnish avant-folk composer, Lau Nau, breezed into our consciousness with the soundtrack to Hem. Nagonstans, a film by Lotta Petronella. Readers of The Wire and visitors to obscure festivals will have got there ahead of us, but the musical world of Laura Naukkarinen is one that we are happy to inhabit. A rare London appearance confirmed the organic beauty of Lau Nau's voice and vision. We've been walking barefoot among the birch trees ever since.
2. Sista mannen på jorden – …translate

EP OF THE YEAR!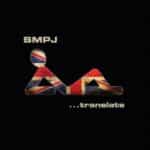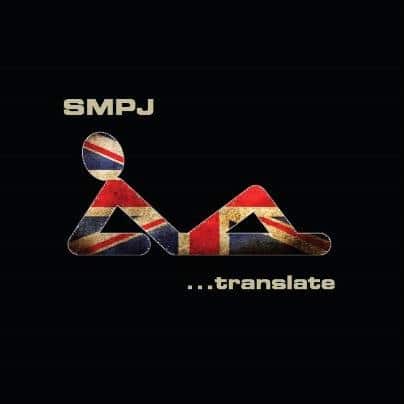 Released to mark SMPJ's first London show, at Cold War Night Life's "A Secret Wish," …translate was an ultra-limited edition EP, featuring English versions of some of the band's best-known songs. With a darker version of "Stadens alla ljus" rendered as "All the City Lights" and the classic "Luft" reprised as "Air," this was the perfect introduction to Sweden's best-loved poptronica outfit.
The EP isn't available as a download – you had to be there. Sorry if you couldn't make the show, but singer/songwriter Eddie B did share this taster on his Soundcloud account.
1. Twice a Man – Presence

ALBUM OF THE YEAR!



Twice a Man have been making music together for four decades, but they've never lost their bleeding-edge coolness. In 2015, they released a new album, Presence, with the political verve and musical mastery to show the new generation how it is done. This is a remix that appeared on the single for "Black," proving that there is plenty of juice in the engine yet.