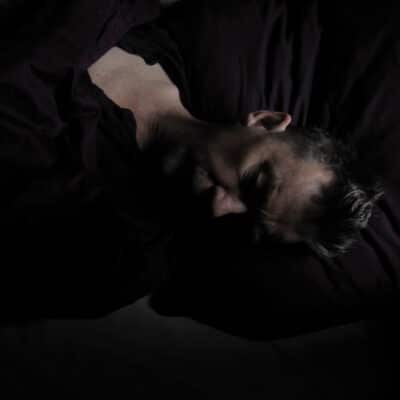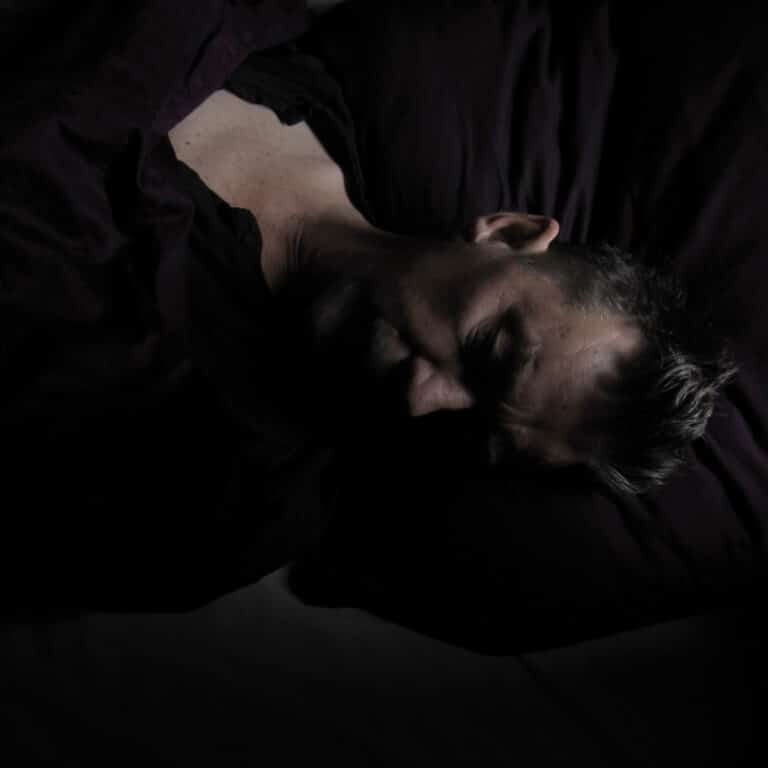 Dan Söderqvist is well-known as one-half of the electronic group Twice a Man, but he began his musical career in 1969 as a guitarist with Älgarnas trädgård, a progressive rock band. The experimental tradition that he grew up with, artistically, is evident in his first solo album, A Defence of Poetry: there are no spoken words, but the title references an essay by Shelley, in which the importance of sound to poets is emphasised.
Gathered in this album are six tracks, of which five are original compositions dated between 1989 and 2013. Despite their diverse inspirations and backgrounds, there is a definite unity between the instrumental songs. They are held together by the human voice, which is emulated in its collective, choral form to make sounds but not words, and naturalistic references that give each track a feeling of place or time.
"The Cherry Orchard" is a piano-based piece that sits neatly between the processed sound of Harold Budd and the naturalistic work of Virginia Astley, but it has dimensions of its own. Söderqvist explains in the notes that:
The last play by Chekhov has always inspired my mind. Among all Russian literature that I fancied in my youth it stood out as the essence of nostalgic sentiments. I have not yet had the honour to work with the play in whole. As an example i wanted to make a fragmented version. Reading it through i found the character of Ljubov, the mistress of the house so intriguing, that I decided to make a piece with some of her lines from the play. The atmosphere of lost childhood, the beauty of her garden, now in jeopardy of the axe, evokes memories of her life, of lost dreams… It`s melancholic, a feeling I love and know perhaps too well.
"November, You Humming Mist" begins with an Asian percussion style, before synthetic strings waft in, coming in layers like cool air blowing through bamboo. Harsher organ sounds emerge from the fog, rising and falling, before giving way to wind chimes and a fragile tranquility.
Tension returns with "Nacht," which is built around the spine of a looped string hit and gradually becomes more rhythmically complex before dissolving into choral sounds. Night is followed by "Morgen," which makes use of processed found sound and draws the choral material more prominently into the mix. These tracks are companion works, composed following the death of Söderqvist's mother, but they work organically as a preparatory stage for the samples and synthetic strings of "After Life You Will Hear Voices of Your Childhood", which was commissioned for a dance performance in Gothenburg. As a reference point, "After Life…" has some echoes of Pierre Perret's legendary cassette, Gaia, la Terre, but it is distinctively in Söderqvist's style.
The album closes with "Heilige Dankgesang," in which all earlier traces of brooding and anxiety are expurgated. Like movements of a symphony, each track has its place on the arc of the album, and Beethoven's song of thanksgiving is imbued with pastoral calm. The album doesn't just end; it comes to rest in a place that T.S. Eliot famously described as "the fruit of reconciliation and relief after immense suffering."