DJ Sarah Blackwood
Speak & Spell
Vile Electrodes
Hertford Corn Exchange, 13 September 2014
The Electricity Club has established itself as the leading poptronica journal by reporting on the most vital artists on the electronic music scene in a forthright way. So, when it puts on a show, TEC is just as careful in its curation and presentation as it is on the page. At the Hertford Corn Exchange, the large crowd that has filled the venue for TEC003 receives an education as well as an experience, with previously unseen images from the 80s Basildon scene and a blistering run-through of Vile Electrodes' album, The Future Through a Lens. It's an event that reflects the dedication of TEC's team, who carry the flame for electronic music with respect for its roots and an eye to the future.
For many, the event began with a public exhibition of Deb Danahay Mann's unique archive of Depeche Mode and Yazoo memorabilia. As a central figure in the legendary Depeche Mode Information Service, Deb was often a fan's initial point of contact to ask questions or hear about the band's projects. As Vince Clarke's other half, she was closely involved in the early days of the Basildon scene. She and Vince have moved on, but Deb's memories of those times are a treasure trove for fans, which she generously shares with visitors from around the world, who head to Essex to see the suburban ground zero where "Ice Machine" was written. Stocked with photo albums, as well as interviews and reviews from the early 1980s music press, the exhibition gave a context to both Depeche Mode and Yazoo that was far richer than anything seen to date. Given that Depeche Mode are becoming the Rolling Stones of their generation, a commission by the Barbican ought to be in the offing.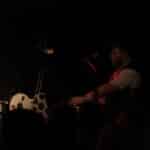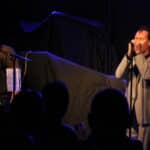 The first band on stage at TEC003 were among those fascinated by the mystique of early 80s Basildon. Speak & Spell have established themselves as the fans' favourite Depeche Mode cover act, devoting themselves to faithfully playing the classic songs from the band's seminal first album. Most of them have been dropped from Depeche Mode's live set over time, but there is still enormous interest in the songs on Stumm 5. One of the accomplishments of Speak & Spell is to recreate many of the original instrument sounds, so that "Big Muff" sounds headily like it did in 1981; another is to base their stage show on live performance, replicating the experience of an early Depeche Mode show. Their inspiration is clearly drawn as much from the bootlegs of early Depeche gigs as from the recordings made at Blackwing Studios, and they get knowing cheers from the crowd for their version of unrecorded track, "Television Set."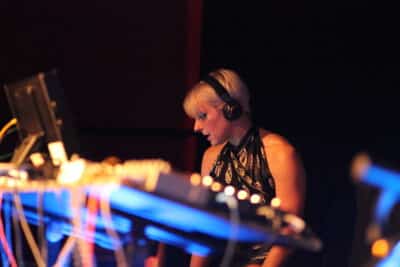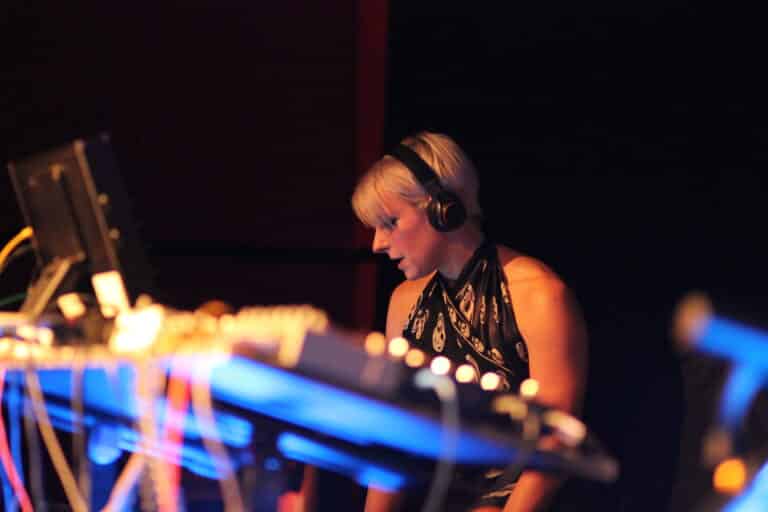 DJ Sarah Blackwood took over the sound system between sets, deploying an arsenal of heavy duty beats that hit the high notes of 1980s electronics. Simple Minds' "I Travel" filled the room with rhythm, and a seamless mix of Fad Gadget's "Lady Shave" with Les Liaisons Dangereuses' "Los Ninos del Parque" was a revelation. A singing set followed, with performances of Blackwood classics, including Dubstar's "Not So Manic Now" and Client's "Price of Love." Blackwood's voice is as distinctive and classy as ever, as she recently demonstrated on Fotonovela's A Ton of Love album, and she easily charms the (speak and) spell-struck audience. Later in the evening, Blackwood would go on to perform a storming version of Depeche Mode's "A Question of Time," ensuring that every melodic base has been hit solidly.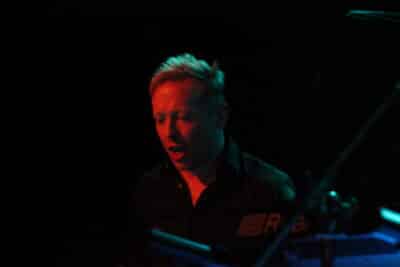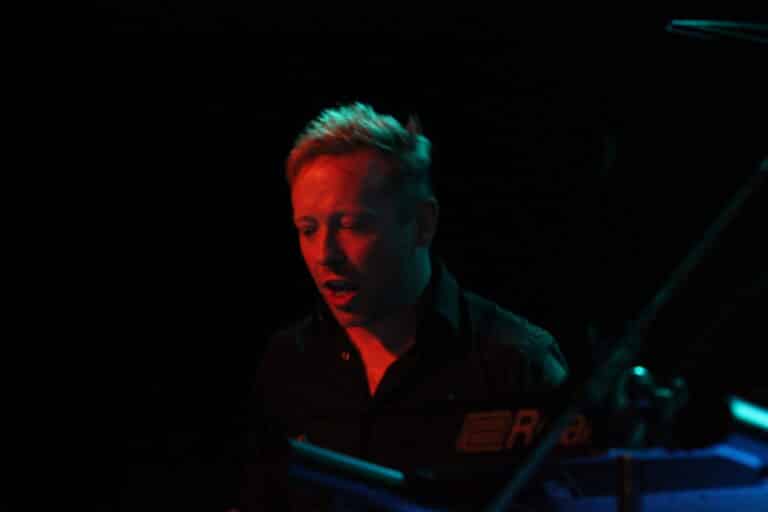 Live electronics can be a difficult beast to tame, but Vile Electrodes are capable disciplinarians. Their searing show depends on the flow of electrons through a seemingly endless tangle of wires, but every plug has been checked, tested and tested again; the ambience of the room has been measured; the positioning of each element carefully assessed. It is difficult to name another act that places so much reliance on temperamental hardware and carries off their show with as much professionalism. When they take to the stage, it is like watching a Tesla coil unleashed at its highest setting; but, instead of lab coats, its operators wear electric blue suits or latex skirts.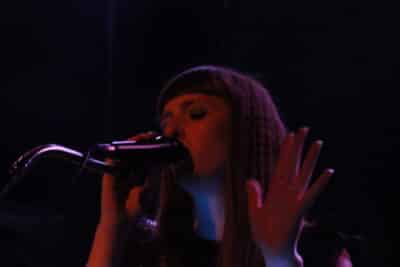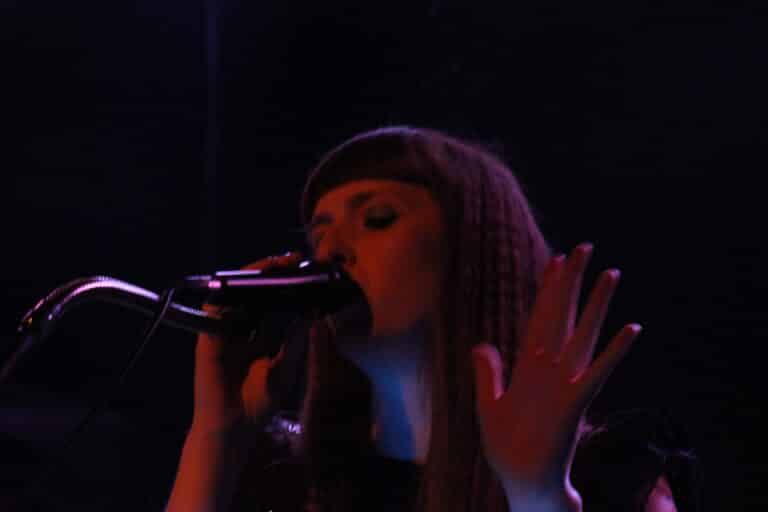 The Future Through a Lens was one of the top releases of 2013, and it is played through at TEC003 with a new running order but all of the creative power of the album. The central shopping precinct of Hertford shakes to "Empire of Wolves" and "Damaged Software," marvels at the grandeur of "Proximity" and finally has its heart torn open by "Deep Red." Anais Neon's vocals sound extraordinary, marking her out as the Debbie Harry of the new generation of poptronica artists, while Martin Swan teases pulses from his keyboards and hammers drum pads with abandon. The Vile ones are sitting on top of a dynamo, and the ride is breath-taking. They are at the pinnacle of British poptronica, and at TEC003 there are a lot of happy Sherpas.
With special thanks to The Electricity Club