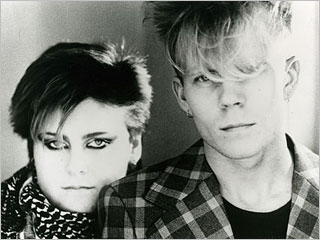 Born in the suburb of South Woodford and raised in Basildon, Vince Clarke could have ended up as a cab driver or worked at Ford's Essex plant, but instead he founded three of the world's most successful pop groups: Depeche Mode, Yazoo and Erasure.
It was his charismatic, blue-eyed friend, Robert Marlow, who was expected to make it big amongst their Basildon contemporaries, but Simon & Garfunkel fan Clarke proved to be more adept at writing sparkly pop songs. He turned underemployment to his advantage during the early days of Depeche Mode, programming future hits into a sequencer on the sofa or practicing keyboard riffs with headphones on (to avoid annoying his mum).
Today, he lives and works in New York, surrounded by one of the world's greatest collections of vintage synthesizers, and is revered as the musical genius behind more than three decades of chart-bothering electronic pop hits – from Depeche Mode's "Dreaming of Me" in 1981 to the latest Erasure album, The Violet Flame.
Along the way, Clarke's interests have broadened into ambient soundscapes, soundtracks and remixing work. In 2012, he released Ssss, an album of techno-driven instrumentals, with his former Depeche Mode bandmate, Martin Gore. The same year saw a 10 CD box set, The House of Illustrious, compiling more instrumental works – many of them designed for art galleries and dance companies – with Heaven 17's Martyn Ware.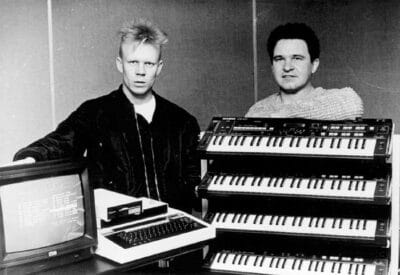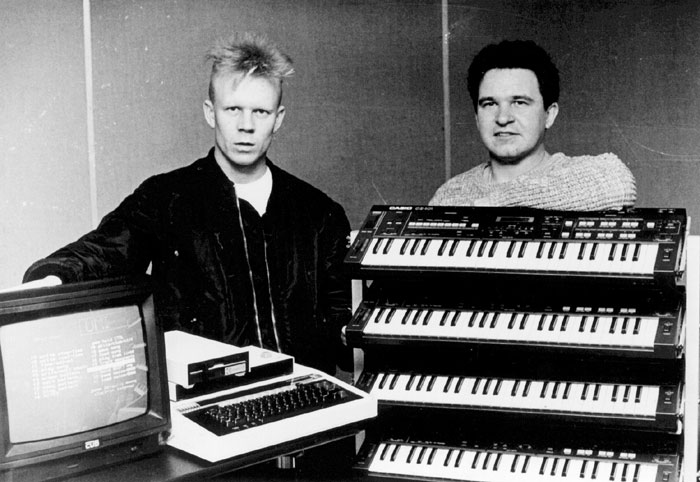 Having settled into the Erasure groove thirty years ago, it is almost forgotten how the ambitious but impatient Clarke left Depeche Mode just as they were on the cusp of world domination, or that his working relationship with Alison Moyet was so difficult that Yazoo's second album was recorded in separate studio sessions. Of the latter experience, Clarke told an interviewer from Songfacts, "It was sad, but I don't think we could have continued working together without probably strangling each other."
A natural collaborator who likes to work alone; a synthesizer master who composes on acoustic instruments (guitar or piano) – Clarke is a man of contradictions, and some of his best work arguably has been generated by the tension between his pop instincts and the contrasting styles of his musical partners.
10. West India Company – Ave Maria
Blancmange was a duo that came to prominence about the same time as Depeche Mode. They became friendly with Clarke through supporting Depeche on their Speak & Spell tour. In the summer of 1984, Blancmange's Stephen Luscombe put together this East-meets-West fusion track under the name, West India Company, with vocals being provided by the popular Bollywood singer, Asha Bhosle (who was later name-checked in a popular song by Cornershop). It was recorded at Splendid Studios, set up with Eric Radcliffe on the site of Blackwing Studios, where he worked following the break-up of Yazoo. Clarke set to work with his Fairlight CMI synthesizer, getting credit on the sleeve for "pyrotechnics."
For the technically-minded, it will be of interest that, in the same year, Clarke showed off the capabilities of his Fairlight CMI for Electronic Soundmaker and Computer Music magazine. His presentation included samples of tablas recorded with percussionist Pandit Dinesh, who had contributed to West India Company's recording.
9. Billy Ray Martin – Sweet Suburban Disco (Vince Clarke Mix)
Former S-Express and Electribe 101 vocalist, Billy Ray Martin, pulled in Clarke for a remix of her 2011 solo single, "Sweet Suburban Disco." With Erasure, Clarke has perfected the adaptation of the disco template to contemporary danceable pop, so he would have been an apparent candidate for remixing duties. Less obvious was his match-up with Happy Mondays, for whom he provided one of the remixes of "Wrote for Luck" (the other coming from Paul Oakenfold) that signaled the transformation of Manchester indie into the Madchester rave scene. Clarke has been selective about his remixing assignments, but he almost always finds the sweet spot that infuses a great song with dancefloor magic.
8. Dome – To Speak
Dome was the experimental project of Bruce Gilbert and Graham Lewis, on hiatus from their roles in Wire. Their output features little by way of melody or traditional song structure, but Clarke appeared on their fourth album, Will You Speak This Word, as the operator of his rare and expensive Fairlight CMI synthesizer. The story goes that Clarke didn't feel comfortable turning over his Fairlight CMI to Gilbert and Lewis, fearing it could be messed up by inexperienced operators, so he found himself on the album as a manipulator of sounds. This track also features the voice of his then-girlfriend, Deb, who was one of the prime movers behind the Depeche Mode and Yazoo Information Services.
7. Absolute – T.V. Glare
After the break-up of Yazoo, Clarke set up his own record label, Reset Records, together with the owner of Blackwing Studios, Eric Radcliffe. The artists released on Reset included Robert Marlow, Peter Hewson, Hardware and Absolute. Robert Marlow was the best-known of the Reset stable, but his Clarke-produced album, The Peter Pan Effect, didn't see commercial release until 1999. Absolute's effort is in a similar vein, and is interesting for the recognisable sounds and accents that were extracted from Clarke's equipment.
6. Vince Clarke & Paul Quinn – One Day
"One Day" veered from Clarke's usual formula. It was sung by Paul Quinn, the singer from Bourgie Bourgie, and incorporated a synthetic string sound that is a rare reminder of Clarke's childhood violin training. The Cold War-influenced video featured the unlikely image of Clarke holding a semi-automatic rifle and manning a border post. The single just dented the Top 100 on its release in 1985, but its moody, brooding feeling has made it an enduring favourite for fans of Clarke's music.
5. The Clarke & Ware Experiment – House of Illustrious (Extract Three)
In 1999, Clarke released Pretentious with Martyn Ware. A second collaboration appeared in 2001, Spectrum Pursuit Vehicle. In 2012, a box set of their joint work appeared, gathering both albums and adding to them no less than eight CDs of material accumulated from commissioned works. Clarke has described the early Human League albums, before Ware left to start Heaven 17, as key influences on him, which showed how electronic music didn't have to be emotionally cold.
4. Erasure – Stop!
The project with which Clarke has been most closely associated for three decades, Erasure, was not initially a great success. Andy Bell, a women's shoe salesman, auditioned for Clarke, producer Flood and Mute Records boss, Daniel Miller, after dozens of other singers had been rejected. Their first album together, Wonderland, made it into the lower rungs of the Top 100 in the UK, but the band's first three singles failed to achieve the commercial success or reap the critical praise that Yazoo had won. Touring and refinement of their sound built up Erasure's profile, and a string of chart-topping releases firmly established them as a world-class act.
The Crackers International EP came out in time for Christmas in 1988, sporting a sleeve inspired by a Soviet propaganda poster and led by a high energy track that has become a crowd favourite. With its bright, synthetic brass and seasonal bells, pulsing synths and layered vocals, it's iconic Erasure.
3. The Assembly – Never Never
Clarke's original plan for The Assembly was to record an album of songs with different vocalists – a concept that doesn't sound dissimilar to the British Electric Foundation project of future collaborator, Martyn Ware. Together with Eric Radcliffe, Clarke worked out a scheme for the album, but they were reportedly defeated by the complex licensing and exclusivity practices of the recording industry. The only material to make it to release was 1983's "Never Never," which featured The Undertones' vocalist, Feargal Sharkey, and the instrumental B-side, "Start Stop."
2. Depeche Mode – Puppets
Everyone has their own view on Clarke's work with Depeche Mode, which makes it difficult to pick out just one song. While "Just Can't Get Enough" has become a mainstream classic, more experimental works from Clarke's time with the band, like "Shout" and "Any Second Now," have their own appeal. There are some who would argue that "Ice Machine" should have been the A-side of their first single, instead of "Dreaming of Me," while debate continues whether the version of "Photographic" that appeared on the Some Bizarre compilation was better than the one on Speak & Spell. We selected "Puppets" because it captures the essence of the sound that Clarke designed for the band: simple, repetitive phrases building into elegant, interlocking sections, allowing room for Dave Gahan's vocals to breathe. They took a different direction when he left, leaving fans to dream of what might have happened if he had stayed.
1. Yazoo – Softly Over
Given the fractious relationship between Clarke and Alison Moyet during the recording of You and Me Both, one might think that there is a reference to their working arrangements behind the opening line: "It's over, there's nothing more to say." Actually, this song is a sweet story of love passing beyond reach, in which the warmth of the electronics contrasts with Moyet's pained, blues-tinged vocals – just the combination that made an ex-punk and a Simon & Garfunkel fan such a potent combination.