Rational Youth, the Canadian poptronica pioneers, have announced a very special edition of their debut album, Cold War Night Life.
The 1982 release ranks with John Foxx's Metamatic and Depeche Mode's Speak & Spell among the classics of 1980s synthesizer music. Made with state of the art analogue equipment, including the Roland System 100, Moog Source, MC4 microcomposer and TR808 drum machine, Cold War Night Life was North America's best response to the electronic sounds coming from Europe at the time.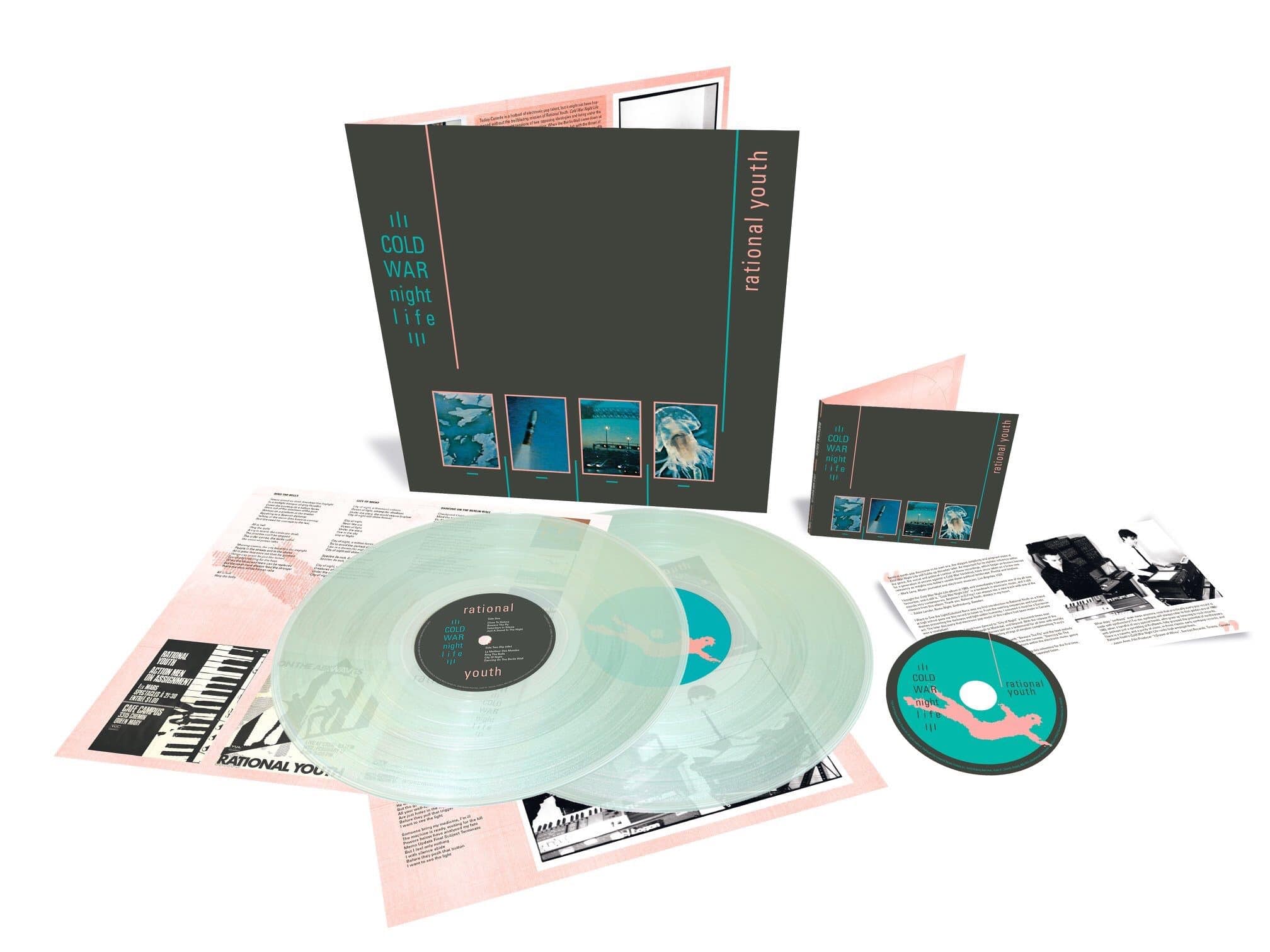 The album has aged remarkably well. With melodic hits, such as "Saturdays in Silesia" and "Beware the Fly," sounding as fresh in 2019 as when they were recorded, Cold War Night Life remains a triumph of pop songwriting. Nevertheless, Rational Youth have used this opportunity to have the album remastered in accordance with their original intentions.
There are both vinyl and CD deluxe, expanded editions on the way from Universal Music. The vinyl edition is in transparent material with added tracks from their first three singles. The CD version includes the same songs in a digipak.
Both versions are available for pre-order now for release on 30 August 2019.