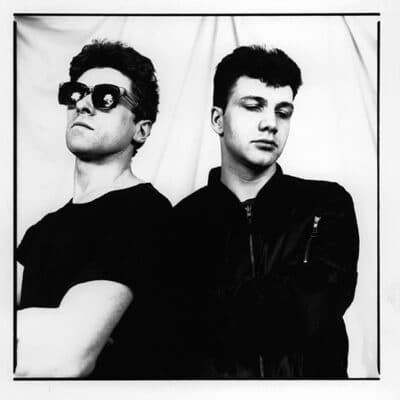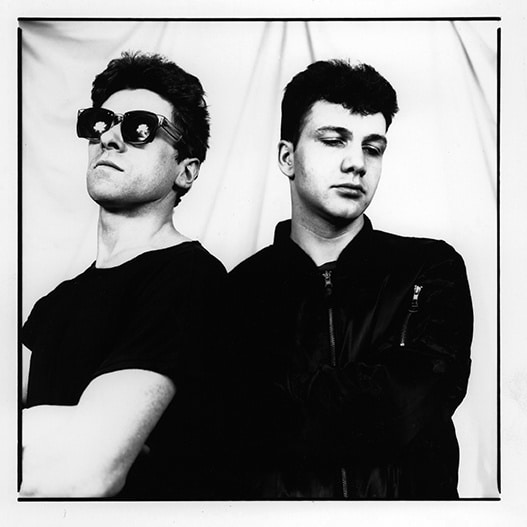 I Start Counting should have been the next Depeche Mode. Recording for the same label (Mute), working with the same producer (Daniel Miller), and writing songs filled with melody and pathos (see: "Letters to a Friend"), they ought to have nestled easily into the slipstream of the Basildon boys. Instead, their brand of detuned synths and pained observations took a less commercial turn; and, like Fad Gadget before them, the band became more influential than successful. The fickleness of the music industry meant that they were more likely to have their sounds plundered than played on radio. It is a pity, because many of the tracks they recorded were stronger than the charts could bear.
Simon Leonard and Dave Baker met at Middlesex University (which, in 2014, awarded an honorary doctorate to Daniel Miller, but that is another story). They began DJing together before recording some demos, which Leonard presented to Miller, a fellow North Londoner and acquaintance from the underground electronic music scene. That led to two singles produced by Miller using his Synclavier, "Letters to a Friend" and "Still Smiling."
An album followed with one of Mute's in-house producers, Paul Kendall, that demonstrated the duo's ability to cannily combine experimental, humorous and pop-oriented material. My Translucent Hands was followed two years later by a second album, Fused (with the amazing "Lose Him"), before the project folded. Leonard and Baker then relaunched as Fortran 5, joining the wave of club material issuing from the house movement, before becoming Komputer, an act drawing heavily on the sounds popularised by Kraftwerk. Throughout, they have maintained their slightly quirky but knowing approach to music.
This past summer, Mute released two limited edition cassettes of material from the I Start Counting archives. Ejected (the blue one) featured a selection of demos, including the original versions of "Million Headed Monster" and their cover of "Rawhide." Re-fused (the red one) continued the theme with versions of "Lose Him" and the excellent "Million Headed Monster." The hand-made releases were a treat for collectors, but now they are being made into commodities for distribution through record shops and digital platforms. If there is any justice in the world, that is where I Start Counting belong.
Ejected and Re-fused are released by Mute on 25 March 2022, and pre-orders are open now.