There is a danger that electronic music events  are becoming conventions for men with bald heads and a passion for vintage equipment. Vince Clarke's recent London performance brought out the shiny-domed gear-heads in large numbers – an audience in his own image. The fans who discovered synth sounds in the 1970s and 80s have competing demands on their time, and a night on the alternative dancefloor isn't as easy to arrange as it once was. Those who make the journey out are drawn from an increasingly homogenous pool.
Swedish promoters, FutureRetro, tackle that issue head-on at their Weekender festival in Stockholm. Taking over the Slaktkyrkan venue (a converted abbatoir) for two nights, they balance the programme with established and upcoming artists. They also lean away from all-blokey staples; inviting many artists with strong feminine energy. As a result, fans can punch the air aggressively, if they like, but they can also dance without coked-up tanks clearing paths between the venue bar and the front of the stage. Dark wave and electro festivals typically attract decent crowds, but few are as recognisable as the Swedes for their decency. Vinyl skirts and cat-eye make-up don't need to compete at the event with dad-bods and black t-shirts for space – both are easily accomodated.

Day 1

Proceedings begin with Emmon, a local and very well-regarded act fronted by Emma Nylén. Once the pop darlings of Wonderland Records, Emmon has been reinvented as an EBM-influenced show. Nylén has returned to her DJ roots, and the current material remains striking and catchy with elements of her record collection. There is a trace of Front 242 here, a reference to Goldfrapp there, a nod to Depeche Mode – and an original spine of rhythm and tension that builds excitement throughout the set.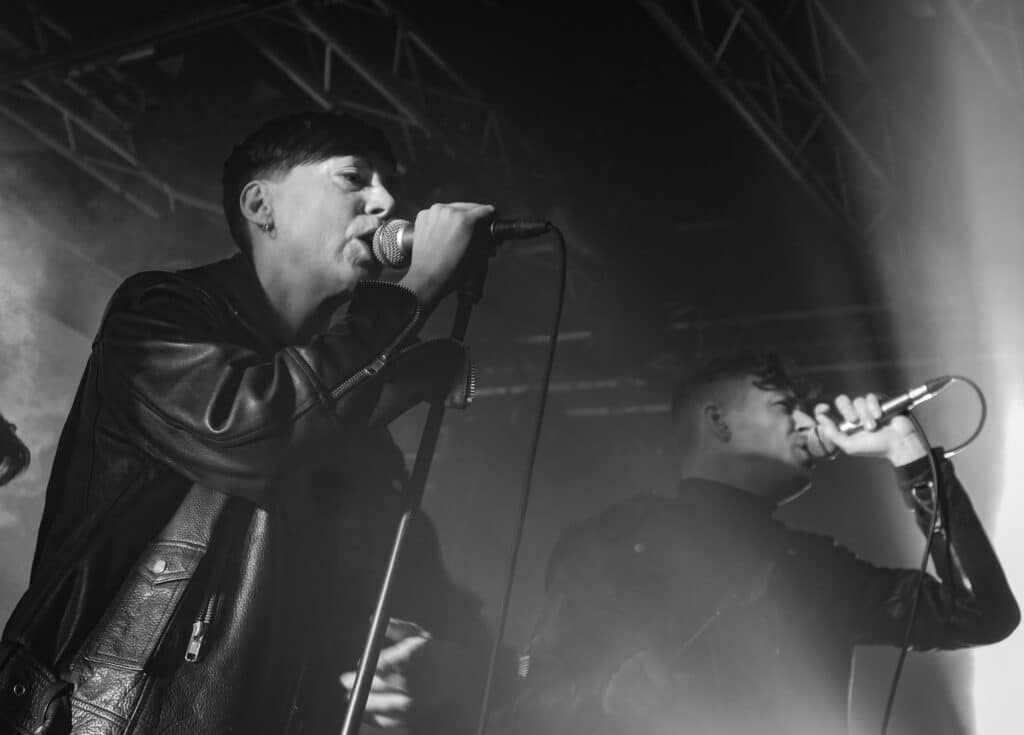 The show begins with "Reconstruction" and ends with "Like a Drum" from the RECON album, written by Nylén and Jimmy Monell. Emanuel Åström of Agent Side Grinder joins Emmon on stage for another of the album's stand-out tracks, "Purebloods" – a showcase for both sets of vocals. With songs like these, Emmon deserves to be better known outside of Sweden.
From Italy, Ash Code delivered a performance full of dark flourishes. The greatest number of the songs came from their debut album, Oblivion, but the set was also  peppered with later crowd favourites like "Nite Rite" and "Posthuman."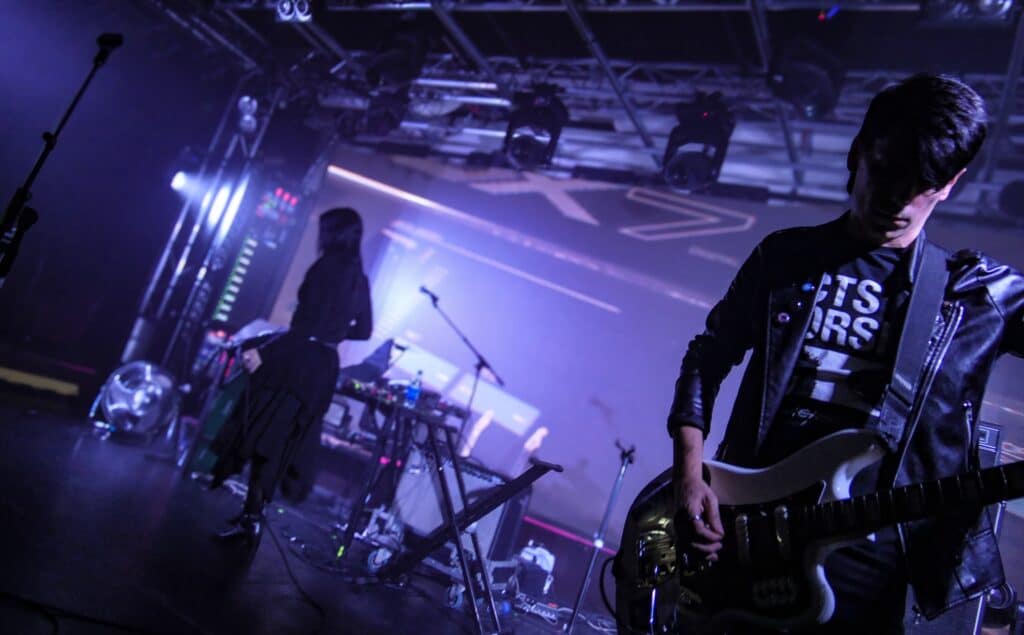 Zanias, the lead project and alter ego of Alison Lewis, takes things up a level with a set of dramatic and artful dark electro. Accompanied by her tour partner, Neu Romancer, on bass guitar, Zanias reaches deep for the energy to keep feet moving and heads bobbing on a night where the wind chill factor reaches Spinal Tap levels. As a carpet of snow grows outside, Zanias throws off sparks that catch hold throughout the "slaughter church." Zanias' songs often explore our relationship with nature, but they are as political as they are personal. Many of those in the set come from this year's Chrysalis album, which has the intention to "weave hope from hopelessness." In these times, Zanias's voice is directed against decay and towards renewal. It is a powerful and moving one.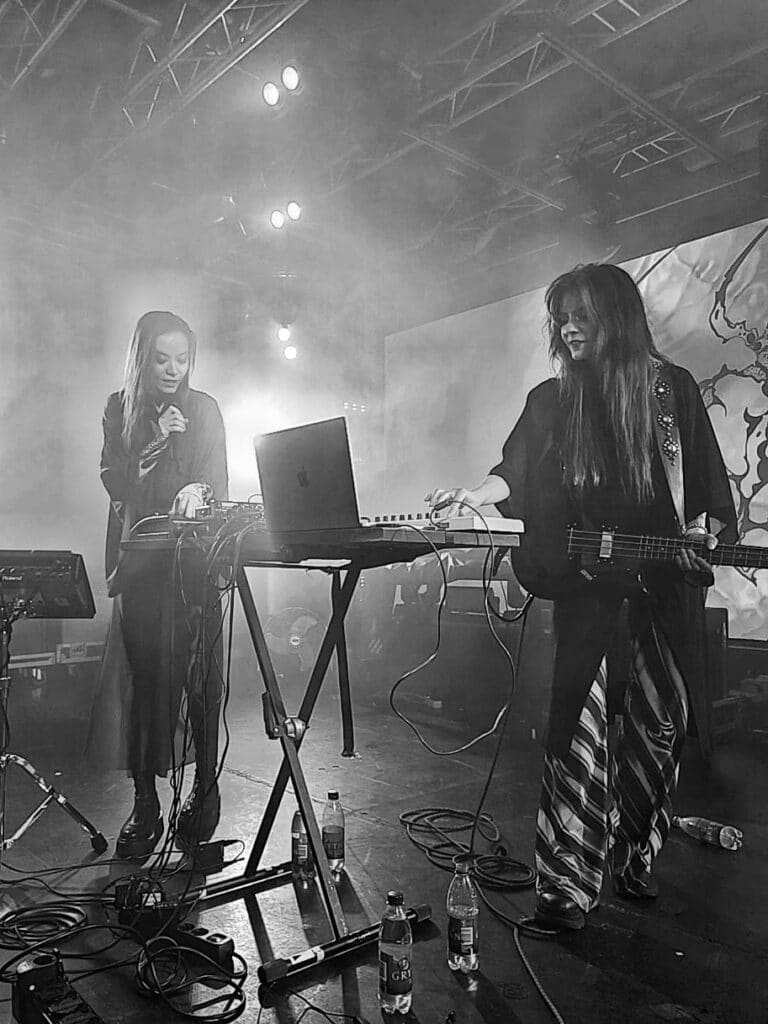 A more classic goth vibe takes over as Clan of Xymox occupy the stage. Singer Ronny Moorings steers the band through a set of old and new songs that resonate with the room. A nostalgic wave surges for two iconic tracks: "A Day" and "Muscovite Mosquito." Xymox and their label, 4AD, had some kind of falling out involving master tapes once, but these songs helped to define the sound of the alternative Underground in the 1980s. It is the only act with an all-male line-up, but a third of the show include songs named after women or their common pronoun.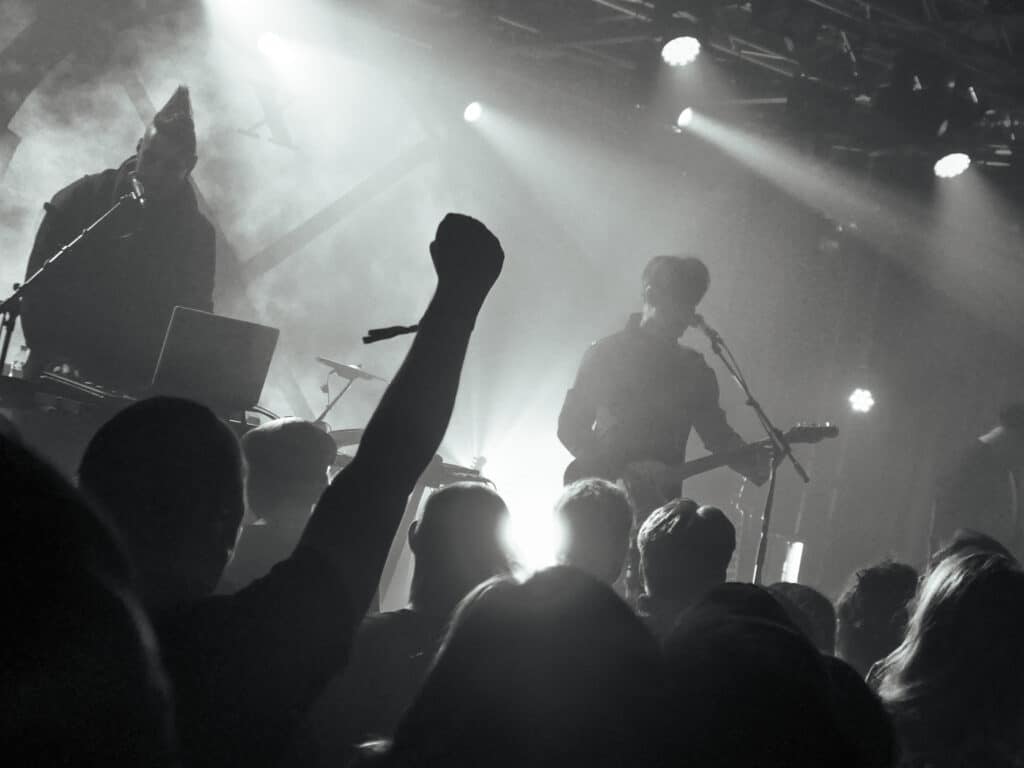 Sierra closes the night with a burst of sequenced pyrotechnics. The French artist released her first album this year, but she has been making dents in the scene in the US, UK and Europe in all the right places.

Day 2

The second day of the festival opens with Selofan and Lebanon Hanover. The Fabrika Records label-mates deliver the bass guitar and pained vocals that characterise most gothic rock these days. The result is a comforting familiarity rather than a raged disturbance.
Los Angeles-based Spike Hellis combine European and American influences in a way that wins them a new following. Launching their first European tour, the duo start with the industrial-glitch of "Crisis." Fans of The Disposable Heroes of Hiphoprisy and Manufacture will find phrases to their taste, but songs like"Control (Rage)" and "Teardrops (Kisses)" demonstrate a range that also takes in flavours of Front Line Assembly and Clock DVA. The set ends with a cover of the Revolting Cocks track, "(Let's Get) Physical" – an aerobics track for industrial people.
Berlin-based NNHMN have a line in classy electronics. Lee Margot moves like a snake, winding her way across the stage. Michal Laurag mans the machines that charm. The smoke machine belches clouds that conceal them. The crowd dances to "Der Unweise" and "Arabische Ritter." There isn't a better sounding dark wave act on the scene today, and NNHMN rise to the occasion.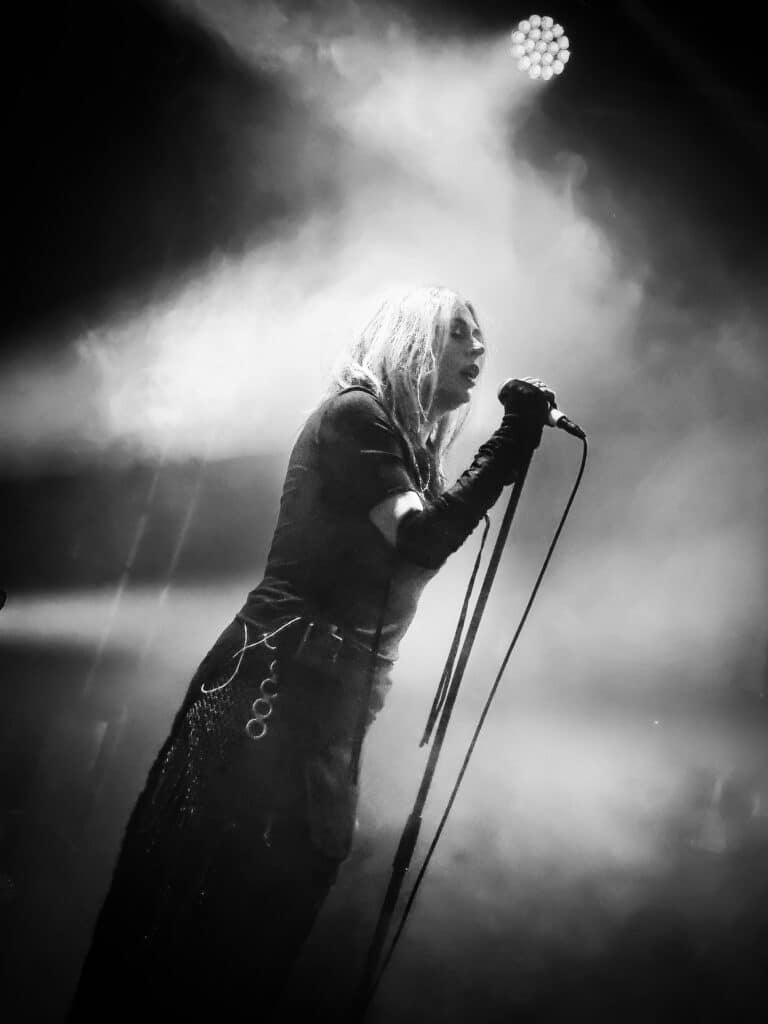 Stockholm is clearly ramped up for REIN. After touring with Front Line Assembly and opening for Nitzer Ebb and Front 242, she is well-known to the EBM and hard electronics crowds. Tonight, however, she is on stage with her co-producer, Djedjotronic, and they are working solid pop angles with flashes of techno. REIN's new album, God Is a Woman, gets a live work-out together with key cuts from her debut, Reincarnated. There is a crackle in the air as she fires up her set, looking like Janet Jackson reimagined by William Gibson. The beats explode like throwing caps as Rein demonstrates her versatility and captivates the hometown crowd.
Djedjotronic follows with a state-of-the-art DJ set that turns Slaktkyrkan into Mitte before the remaining crowd pulls on their toques and gloves to march into the frozen moonlight. They have one question on their lips: How do you pronounce Djedjotronic?