From the opening of "First In/First Out," which saw Jean-Luc de Meyer and Richard 23 enter with industrial-grade flashlights and strict rhythms, Front 242's return to London promised to be a special event. Touring in their fortieth anniversary year, the band had nothing to prove except that they could keep up the energy of their youth. Whatever the advice of de Meyer's cardiologists, they did just that.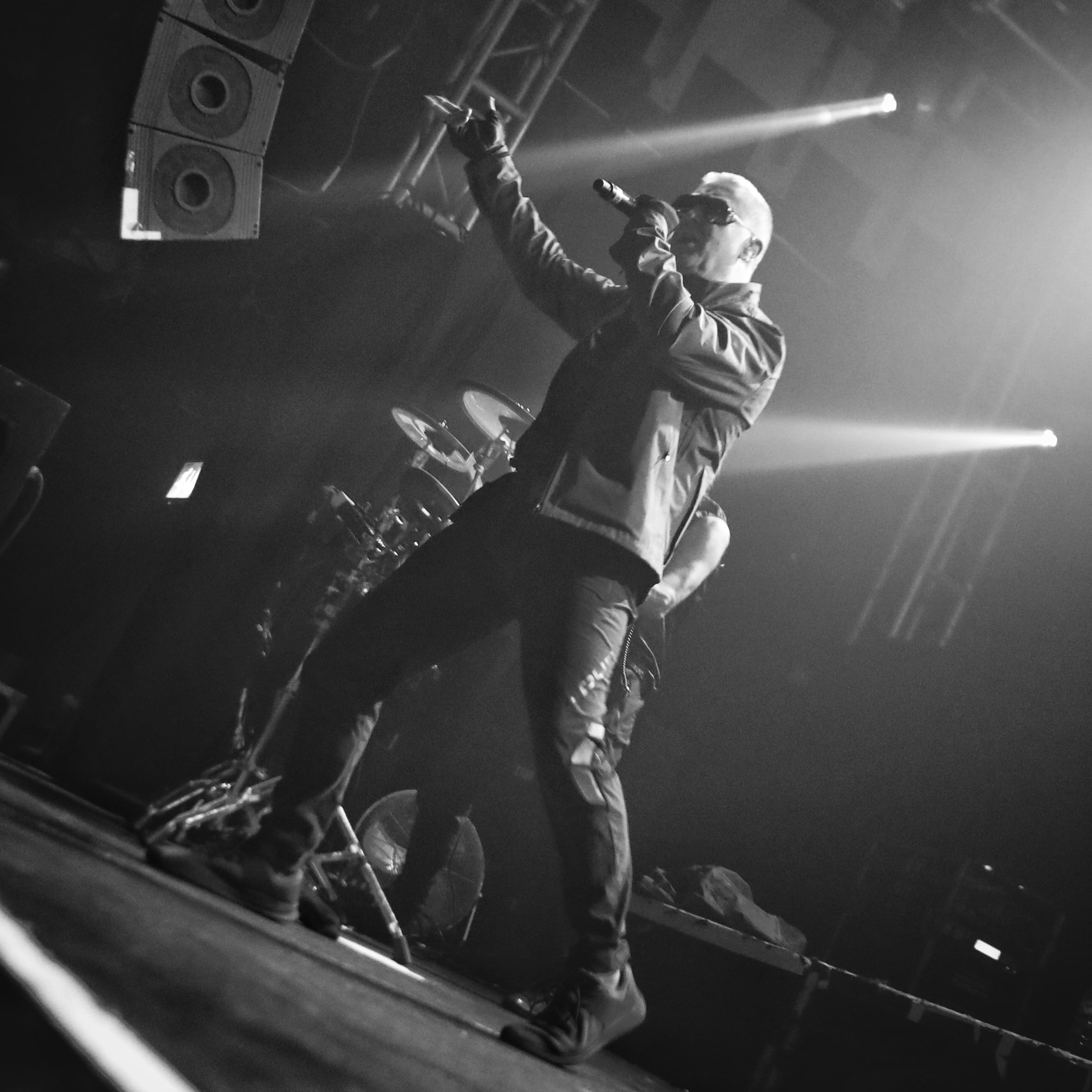 With a set list full of their best-loved tracks, from "Funkahdafi" to "Operating Tracks," the Front were armed to the teeth with killer songs that kept heads nodding in capacity crowd. There aren't many bands with a "Commando Mix" or "Quite Unusual" in their arsenal, but the Belgians have a back catalogue supplied by Fabrique Nationale.
There wasn't a misfire all evening. As de Meyer and 23 strode the stage, Patrick Codenys handled the main keyboards and beats were added by drummer Tim Kroker. Audience participation came during "Headhunter," with hundreds of fingers raised aloft to demonstrate the popularity of lists.
As an encore, the band returned with the classics, "Agressiva" and "Welcome to Paradise." Hard electronics and sampled preachers are their raw materials, and Front 242 provided a masterclass in industrial production. The band who defined EBM still have the tools to perform at the highest level.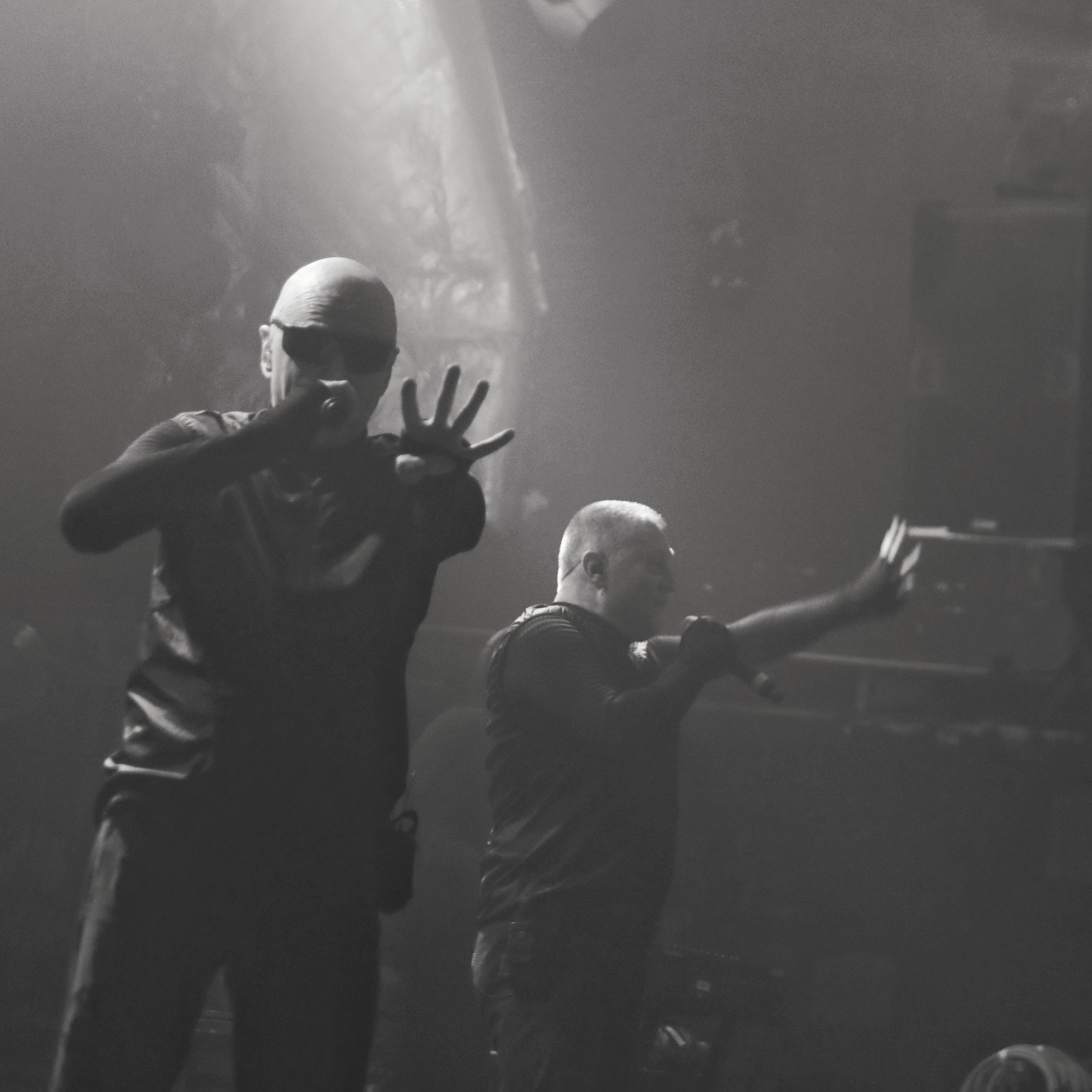 (With thanks to Frank Drake at Flag Promotions)