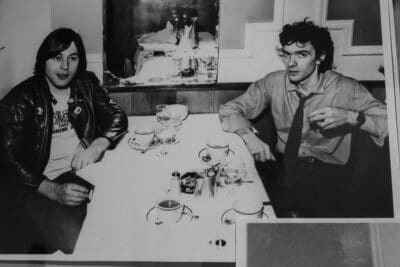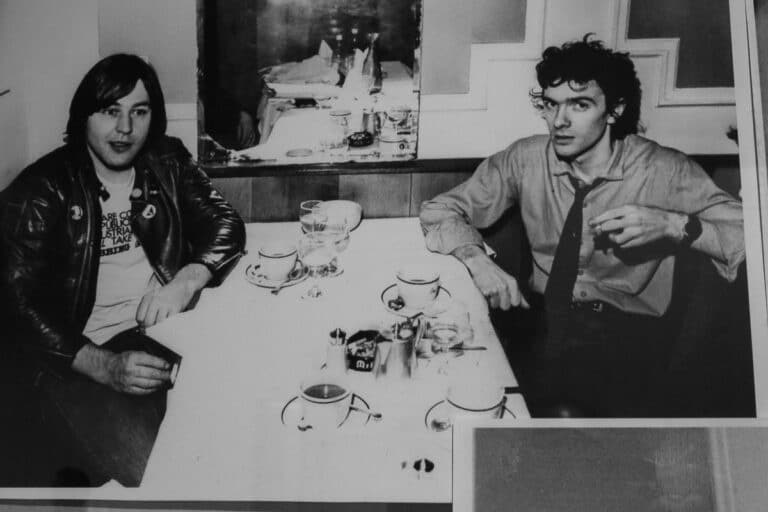 The Grey Area of Mute is re-releasing the collaboration between Thomas Leer and Robert Rental, The Bridge. They are also announcing a London venue for the exhibition, From the Port to The Bridge, which documents the paths taken by the allied musicians from Scotland to London. As we wrote in our review of the 2018 version of the exhibition:
Thomas Leer and Robert Rental accidentally made one of the most compelling and influential albums of the 1970s. While disco and punk faded around them, they locked themselves in an apartment in Battersea with some rudimentary equipment supplied by Throbbing Gristle and gave birth to The Bridge.

Some of the gear they used had been sourced from Pink Floyd's Britannia Row studio, but their environment was a million miles from the insulated sound rooms in Islington where it was normally employed. As they noted on the album cover, "All blips clicks & unseemly noises were generated by refrigerators & other domestic appliances & are intrinsic to the music."

The two week recording period in the summer of 1979 when The Bridge was made was an intensely creative period for the two Scottish artists. Former hippies whose paths had led them to London, Leer and Rental (real name, Robert Donnachie) produced an album that sounded like the future. Side 1 contained five songs that followed conventional structures, while the flip led to a set of ambient tracks that were inspired by Brian Eno and still sound magical today.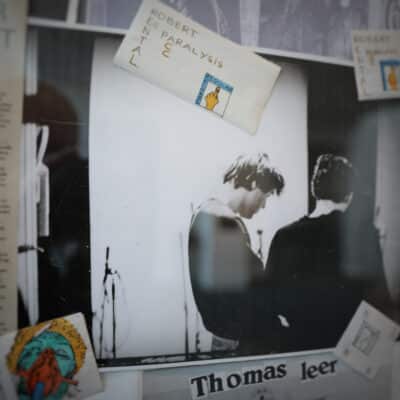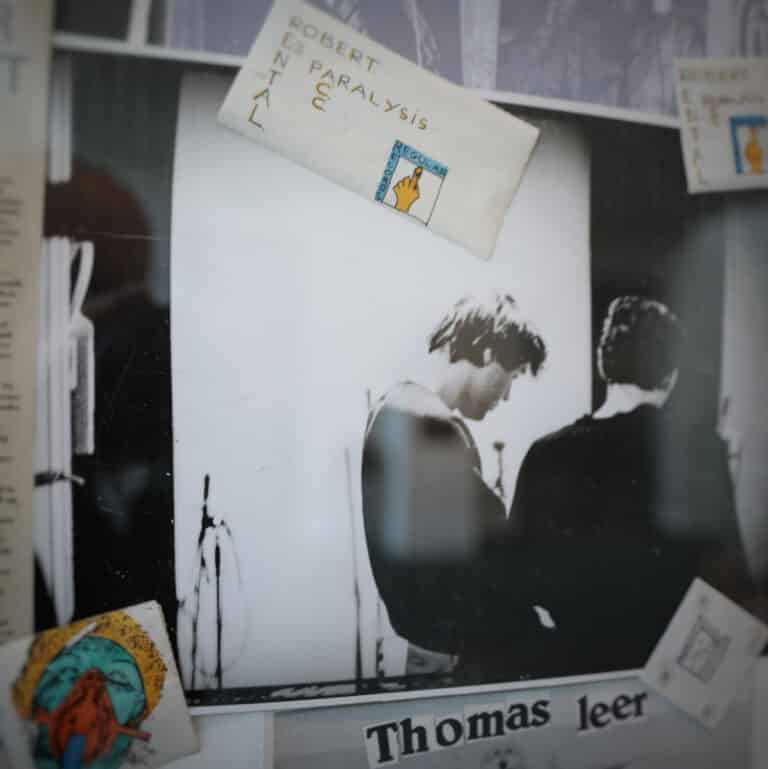 The new version of the album comes out on CD and vinyl on 28 January 2022. The exhibition takes place at The Horse Hospital, form 21 January to 10 February 2022. Besides evidence of the close relationship between the musicians and Throbbing Gristle, who signed them to Industrial Records, expect to see the original backing tapes for Rental's tour with Daniel Miller of Mute, press clippings from their careers, and some amazing pieces of hardware as deployed by Rental. You can read more about our take in the review, Take It to The Bridge: Leer and Rental.